Review: Sig P320 Pellet Gun
Oleg Volk 01.18.18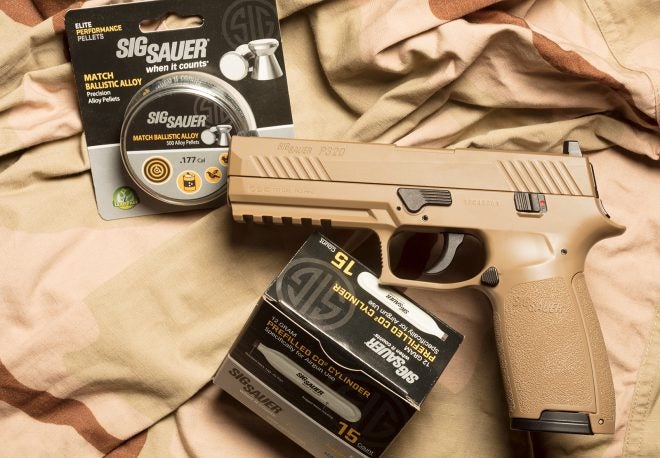 Inexpensive P320 pellet pistol came out around the same time as the real firearm. Visually, it is fairly similar, with the exception of the added sliding safety on the left of the frame where slide stop is on the real gun (below). The weight and the overall feel are very similar.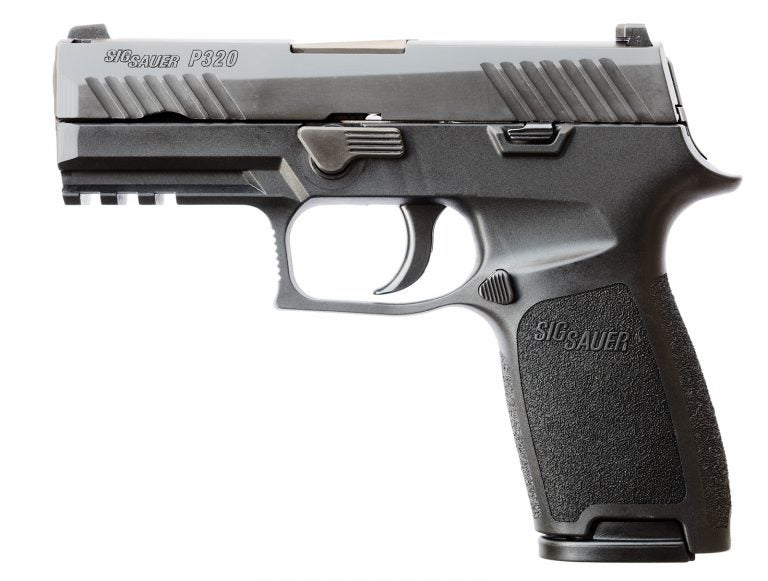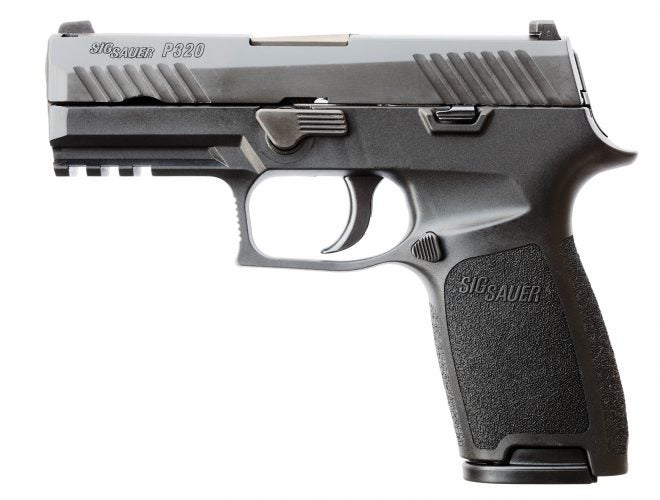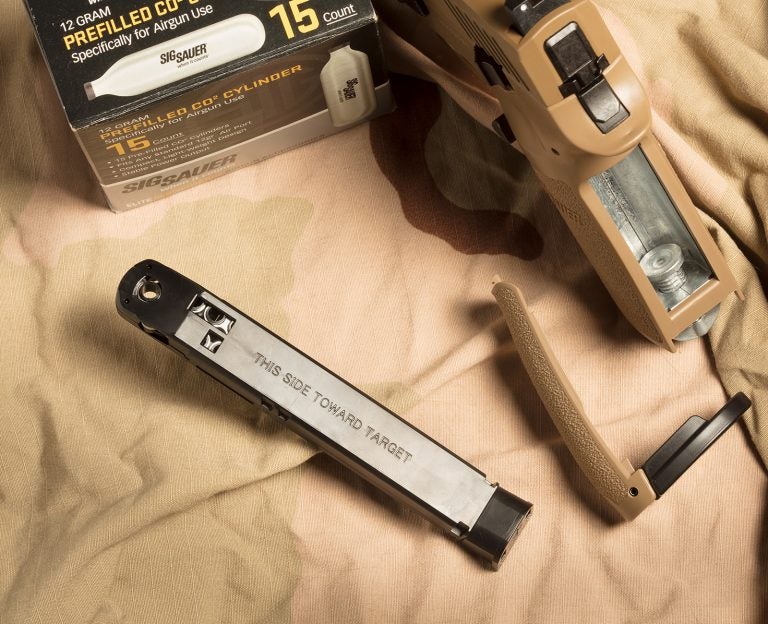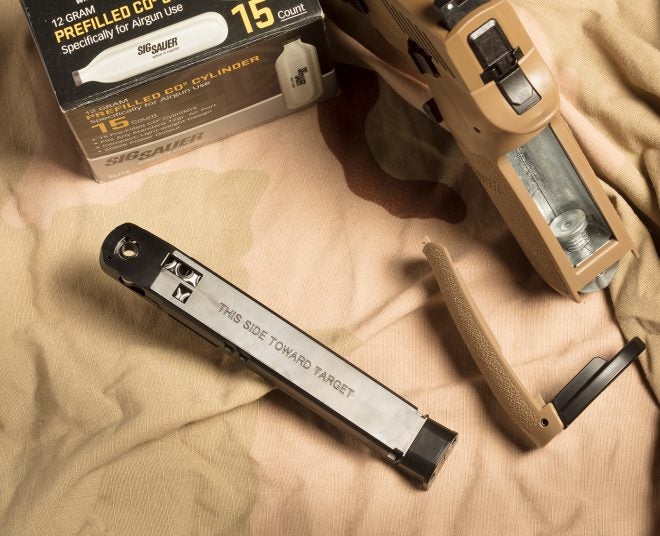 The loading is typical for Sig air guns, a 30-shot looped belt for pellets and a 12 gram CO2 powerlet. Since some of the gas is used to reciprocate the slide, each powerlet lasts about 60 shots at room temperature. Advertised velocity is over 400fps, in actual use reaches that with the light alloy Sig pellets. Reliability also depends on the ammo, with the Sig and other flat meplat target pellets being the best for this pistol.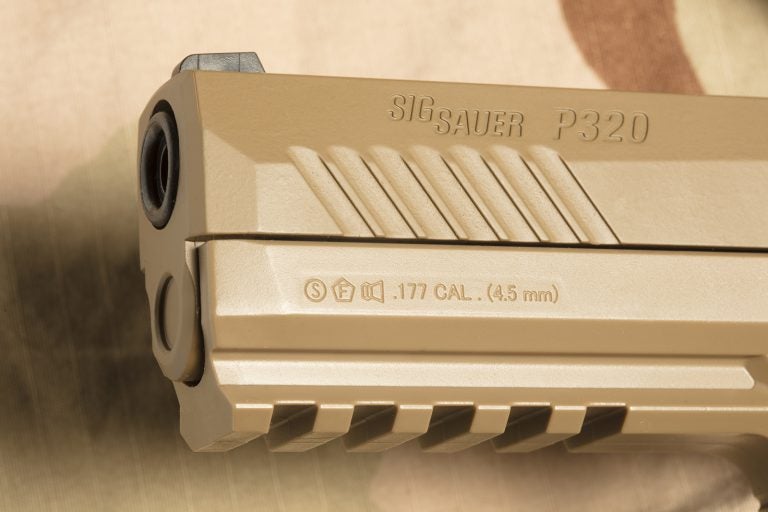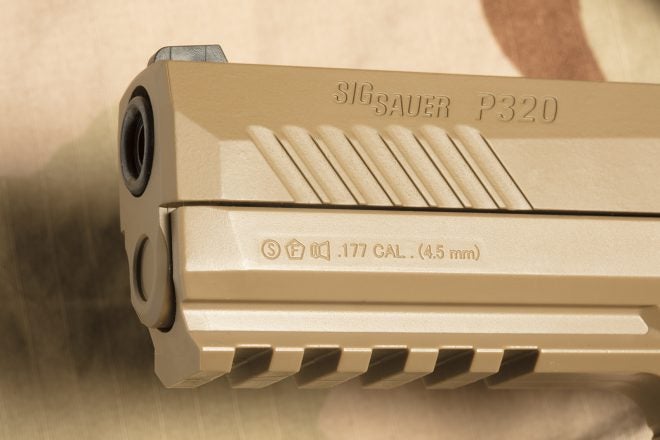 Visually, it's a fairly close clone of the P320. The ammunition belt is advanced by the DAO trigger, so the pull feels very similar to the real 9mm gun. Felt recoil is obviously minimal, and report negligible. This is where the similarities end.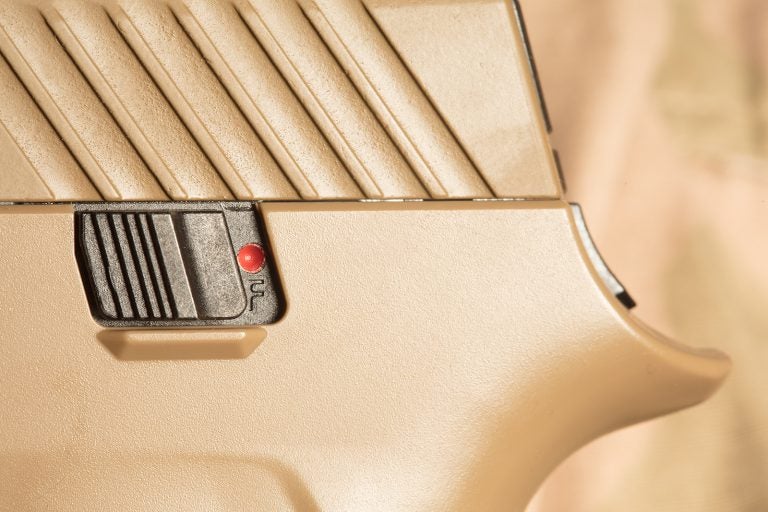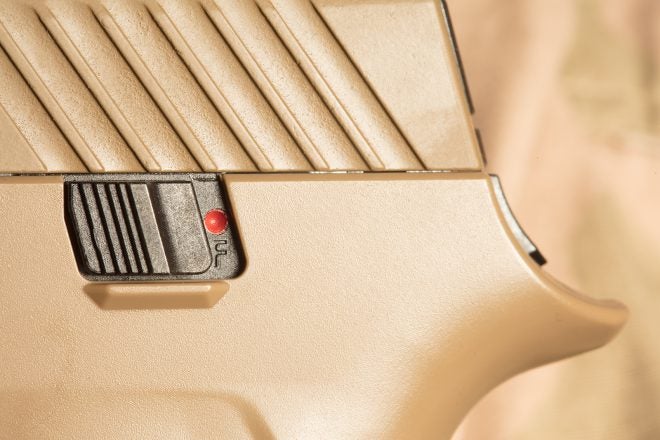 Manual safety is not accurate to the P320, but it can be simply ignored in use. The hammer is not articulated, nor is the slide stop functional. Sights appear to be dovetailed but are actually fixed, fortunately accurately for windage.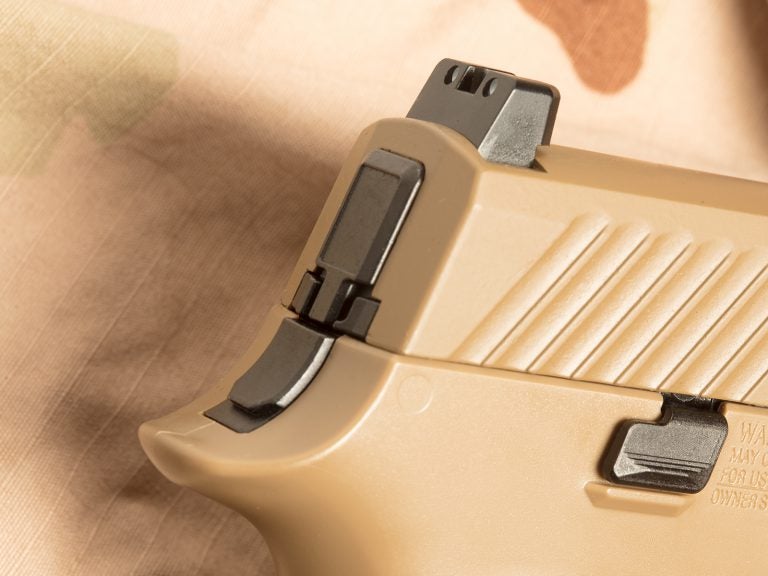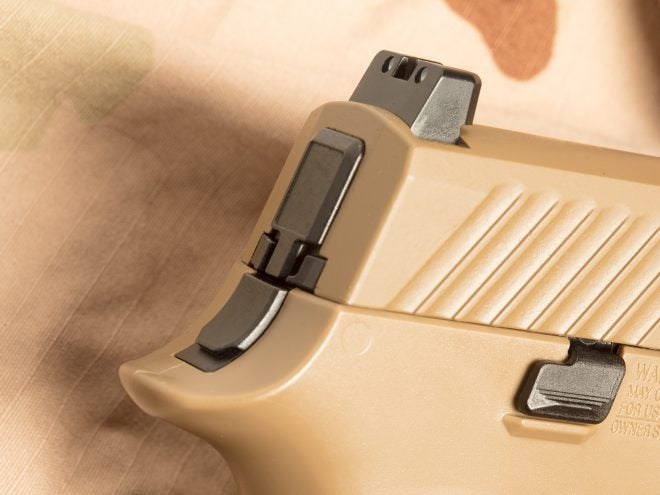 The pistol feels authentic mainly on the first shot. It fits regular P320 holsters, so can be used for learning to draw and point shoot rapidly without expending expensive ammunition or going to the range. A large cardboard box with a paper front surface and a couple of layers of cloth in the back provides a sufficient pellet trap for safe indoor practice. The pistol is quite accurate, and pellets pose a much lower ricochet hazard than BBs. In addition to being a useful trainer for P320 marksmanship, this pistol is just fun for the days when a couple of feet of fluffy global warming with black ice underneath keep us from attending a real gun range.