Archon Firearms Type B Pistol at 2018 SHOT Show Range Day
Rob Reed 01.22.18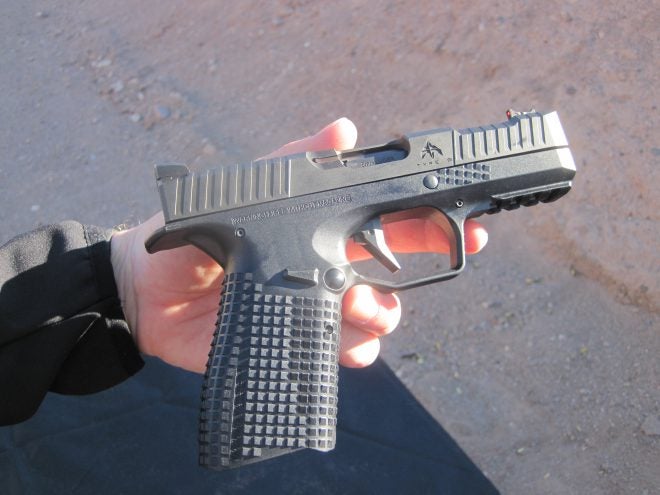 Archon Firearms demonstrated their Type B 9mm pistol at the 2018 SHOT Show Industry Day at the Range Monday.
The Type B is the latest iteration of the polymer striker fired gun originally known as the Arsenal Strike One. The Italian made pistol was previously imported to the U.S. but has not been available for some time. The latest version was delayed after the corporate parent changed their name from Arsenal Firearms USA to Archon Firearms to avoid legal problems and confusion with a similarly-named firearms company. The pistol itself was rebranded from the Stryk B to the current Type B name.
Whatever the name, the gun does offer several innovative features designed to reduce felt recoil and improve shootability.
In this video an Archon Firearms rep goes over the engineering and features of the Type B.