Hands-on With Korth's $40,000 Dragon Revolver
Jon Stokes 01.24.18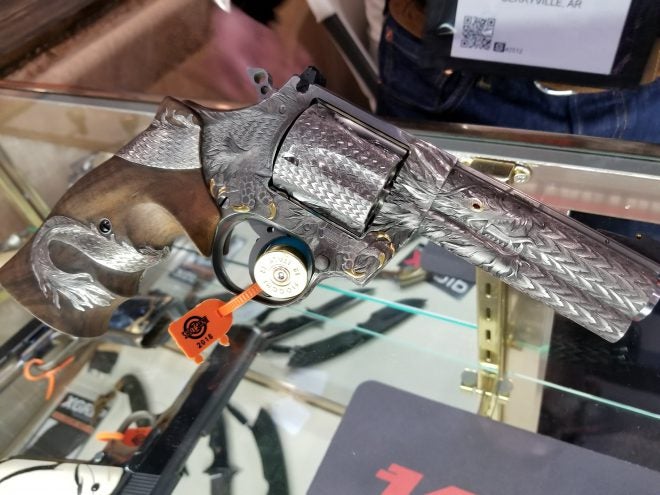 Korth revolvers are legendary, both in terms of their quality and their price tag. So when I saw this stunningly engraved piece at the Korth booth, I knew it was pricy. But even so, I did get some sticker shock at the $40,000.00 price the rep quoted me. However, he did not that they're offering a discount for the shot — it's only $37,000 if you buy it right now.
The base of the gun is the classical Korth .357 Mongoose, with a walnut wood handle and a 4″ barrel. The silver accents are real silver, and the gold accents are real gold. To top it off, the dragon's eyes are rubies.
The engraving is done by a master engraver, and he engraved much deeper than you'd normally do on a gun, to the point that there is a ton of texture all over the gun's surface.
It took four months to finish all the work.
In all, it's an absolutely stunning work of art.