Thunder Beast Arms Takedow Suppressor: Much Quiet for Little Money
Oleg Volk 01.24.18

Thunder Beast Arms is famous for extremely high performing sound suppressors. High accuracy, effecting noise attenuation and light weight come at a price. Now they offer a much less expensive 5.56 mm option originally developed for 2017 USSOCOM Suppressor Upper Receiver Group (SURG) requirements: full auto rating, user maintainability, front disassembly with common tools.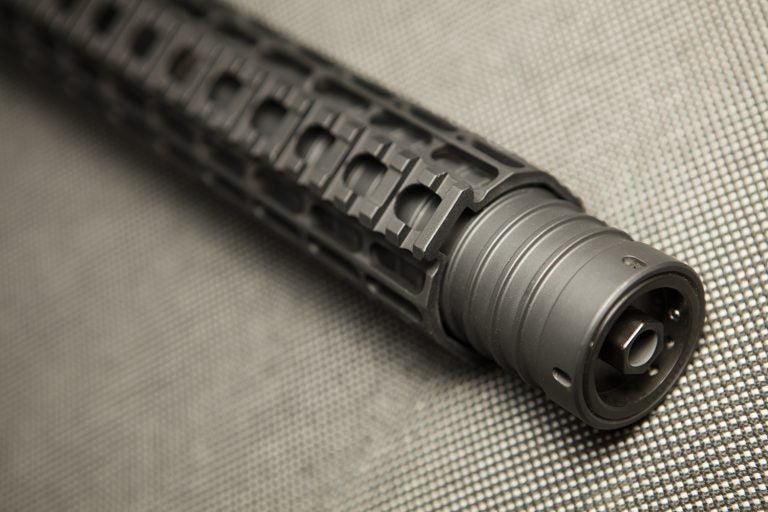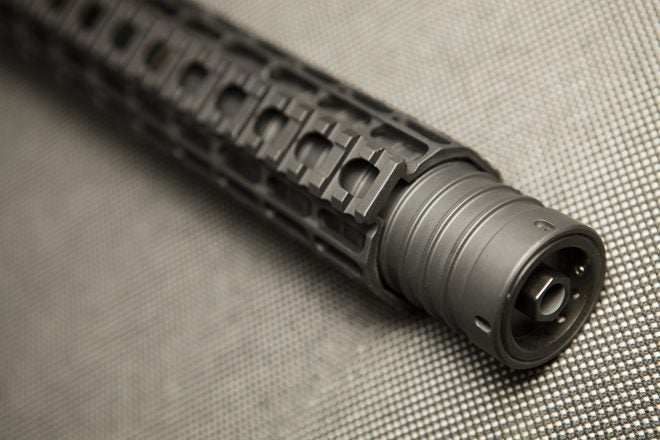 Made of steel, it weighs a little more than their titanium offerings, but also retails for only $495. Besides those features, it also features a pre-drilled pin channel for permanent attachment to a 10.5″ barrel for making a 16″ non-SBR barrel for a single stamp gun.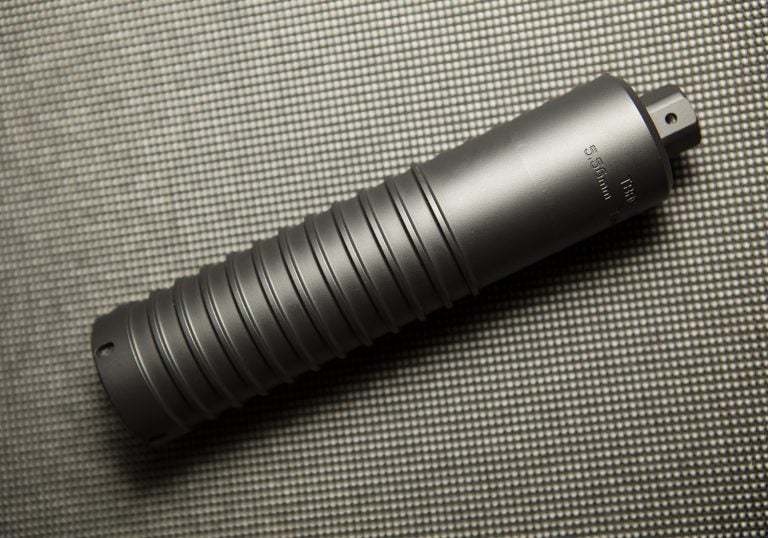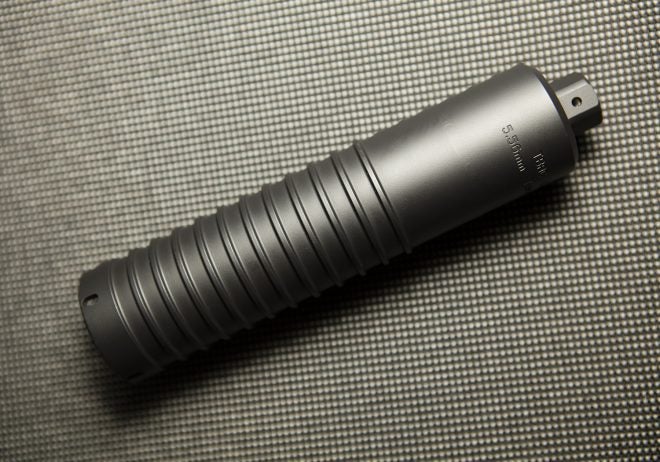 The same suppressor is available as a part of an integrated upper. The discoloration on the front of the forend was from high heat: the anodizing didn't survive it, while the sound suppressor did. This combination has nearly no blowback with full spec military ammunition and delivers 140db at the shooter's ear, a very good rating for the short barrel.