German John Woo: A Perfect Pair of Righty & Lefty Pistols from Korth
Jon Stokes 01.25.18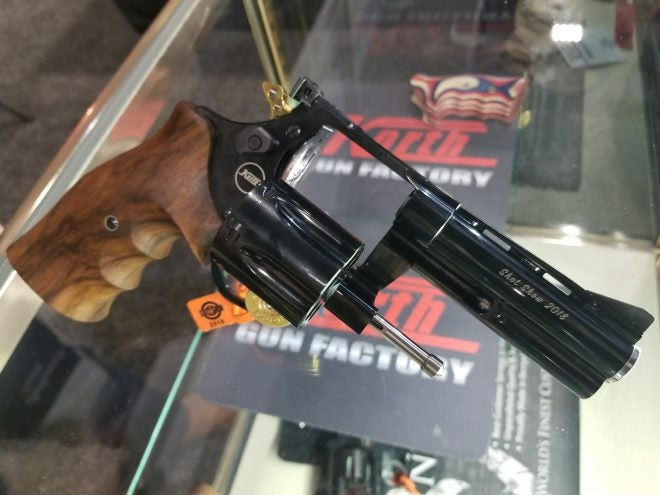 If the $40K sticker price of the Korth Mongoose engraved revolver is a bit too high, you might consider a pair of customized Korth Mongooses for the low, low price of $15,000.
These two revolvers are hand polished (about 20 hours each just for the polishing), and the left-handed revolver is a complete mirror image of the right-handed revolver — the controls are on the opposite side, it opens on the opposite side, and so on.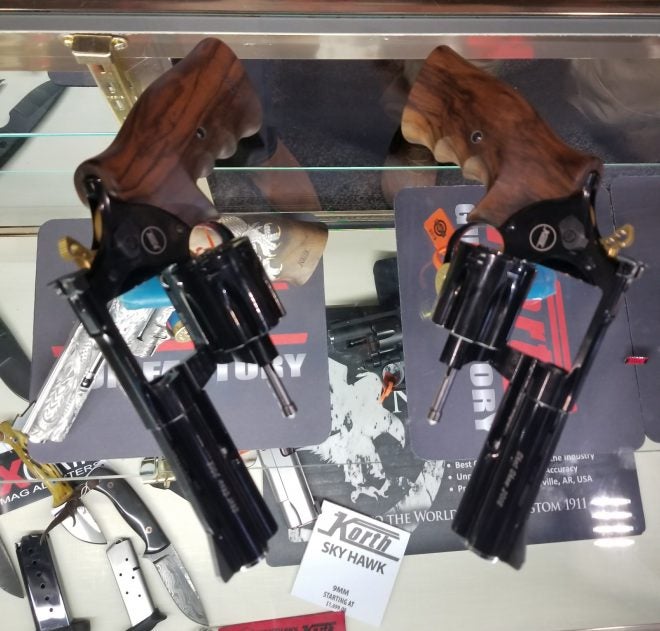 They come as a pair, and the hammer and trigger are gold-plated. As with the dragon revolver, this is a 4-inch barrel .357 gun, but as with other Korths you can swap out the cylinder and get other calibers.
I have to say, the one thing I did not love about these revolvers is the "SHOT 2018" engraving on the barrels. I mean, SHOT is cool and all, but I kinda go there every year, and I'm not sure I feel the need to commemorate any given year. If the engraving were more general, like "SHOT Show" without the date, I might feel it a bit more. But unless 2018 turns out to be the final SHOT show for whatever reason (God forbid!), I just don't see the point of sticking the year on there.