The Ruger PC Carbine at the 2018 SHOT Show
Rob Reed 01.25.18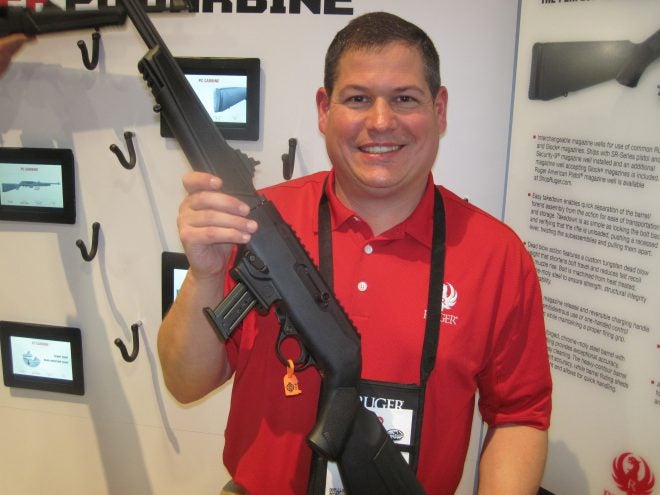 In 1996 Ruger introduced the 9mm PC 9 Carbine, followed by the PC 40 Carbine in 40 S&W. While generally popular, the sales of these guns were never as high as the company hoped and both models were discontinued by 2006.
In 2018 Ruger has reintroduced a new 9mm pistol caliber carbine. While the new Ruger PC Carbine does share some styling with the older rifle, it is an entirely new design with features that should appeal to today's shooters. These include takedown capability and the ability to swap out the mag well to use different magazines.
In the video a Ruger rep goes over the design philosophy and features of the PC Carbine.