The Ruger Security 9 Pistol at the 2018 SHOT Show
Rob Reed 01.27.18

The latest centerfire pistol from Ruger, the Ruger Security 9, is a value-priced autoloader for concealed carry and home defense.
The mid-sized pistol has a polymer frame, is hammer-fired, and uses 15-round standard capacity magazines (10-round magazines are also available). The name is reminiscent of the company's earlier (and now long-discontinued) Security Six revolver line. With a MSRP of $379, the Security 9 is positioned to offer a value-priced alternative to the company's other defensive pistols.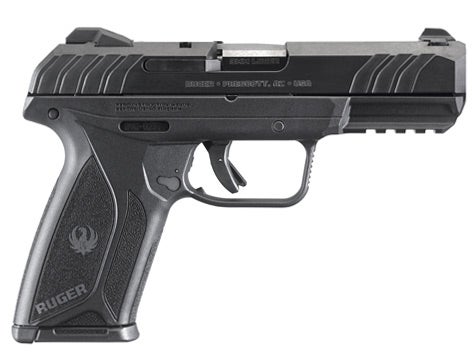 Caliber: 9mm
Frame size: Mid-sized
Action: Hammer-fired semi-auto
Frame: Glass filled nylon
Slide: Blued through hardened alloy steel
Barrel length: 4″
Overall length: 7.24″
Slide width: 1.02″
Height: 5″
Weight: 23.7 oz
In the video, a Ruger product engineer describes the design and features of the new Ruger Security 9 pistol.