Teen Shot in Head During New Online Challenge
Russ Chastain 01.29.18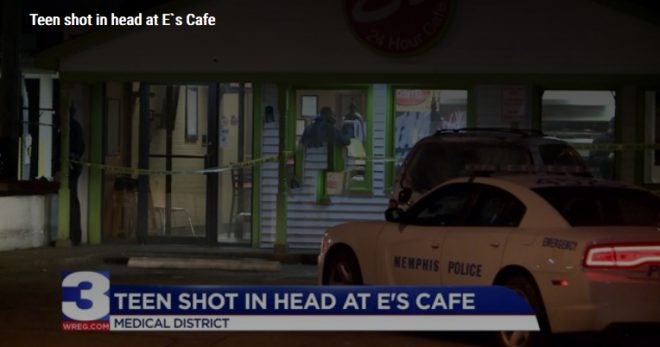 If you thought the munching of Tide Pods was the dumbest thing humanity could do collectively, it is my unfortunate duty to inform you otherwise. Another idiotic "challenge" has reportedly left a 17-year-old in Memphis, Tennessee clinging to life after being shot in the head by a friend.
In the "No Lackin' Challenge," one armed youth approaches another, gun in hand, pointing it at him. The one who has thus been challenged is expected to draw his gun and point it at the challenger, to prove he's not "lacking" (unarmed).
The following video contains numerous examples of the challenge. WARNING — This video contains profanity and racial epithets, plus numerous examples of idiocy.
https://youtu.be/Z84-2yO_ZdE
The incident in question happened at a restaurant according to a post at LEO Affairs:
A 17-year-old boy remains in critical condition after he was shot in the head by a friend as they played an internet game called the "No Lackin Challenge" inside a Midtown restaurant Thursday.

[21-year-old Sherman Lackland] was sitting in a booth at the restaurant with the victim and another friend playing the "No Lackin Challenge" when police said Lackland accidentally shot the teen in the right side of his head with a .40-caliber gun, according to an arrest affidavit.

Lackland gave police a statement and told investigators they were playing the game and the shooting was an accident. He was later arrested and charged with aggravated assault, reckless endangerment, and unlawful possession of a weapon.
Yikes.
Can these challenges get any more stupid and dangerous? I'm sure the answer is "yes," but I hate to think about it.
What makes anyone think this is a good idea?