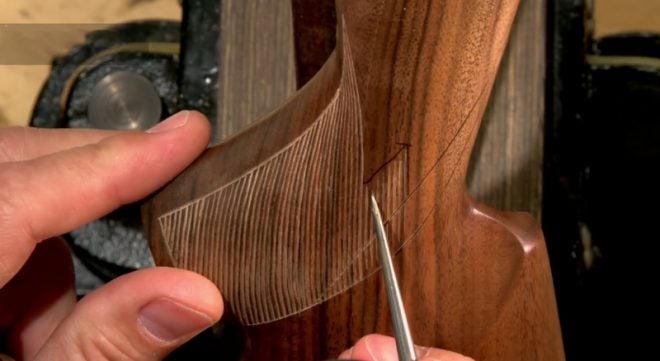 "Checkering on a gun stock is both functional and attractive, and it takes lots of time and patience. Let me show you this interesting process." So says MidwayUSA's Larry Potterfield in the intro to this interesting video, in which he educates viewers on the purpose of checkering as well as the way it's done.
He begins with comparison between checkering on different bolt-action rifles and a discussion of his own personal preference. This can help you figure out what you do and don't like, if you've never really thought it over before. Around the 4-minute mark, he gets to work.
If you've ever thought you wanted to checked a gun stock, you need to watch this video. It will definitely teach you something–and it may just change your mind! It's a lot of tedious work.
In the end, it looks great, but I'm not convinced it's for me. What about you?