3 New Products from Seirus Innovations at 2018 SHOT Show
Russ Chastain 01.30.18

At the 2018 SHOT Show, I stopped by the Seirus Innovations booth to speak with Ben Seifer about some of their new products for hunters. Seirus has been around since 1978, creating products to help folks stay comfortable in the great outdoors. Here are the three best Seirus hunting products for 2018, in my opinion.
MagneMask Combo Clava
(Pictured above.)
The MagneMask Combo Clava is a head cover with integral face mask, and a special touch: A magnetic border secures the face mask when you need it, but you can pull it away silently. This could be great for hunters who need a face cover while sitting in the stand or blind, but wish to remove it for some reason–say, to make a shot without fogging up a rifle scope.
Any deer or turkey hunter can tell you that Velcro can be incredibly loud in the woods; magnets are where it's at.
For 2018, it'll be available in Realtree MAX-5 camo. MSRP: $49.99
SHOP NOW
All Weather Glomitt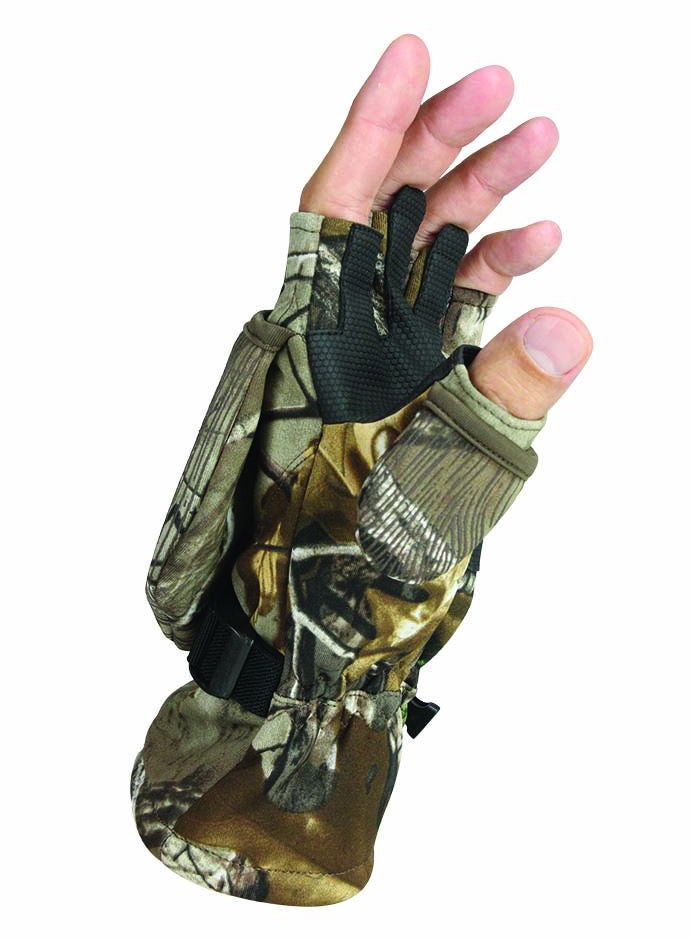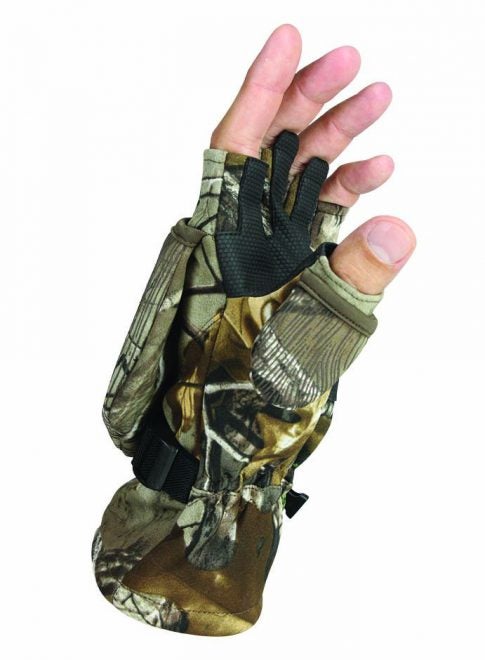 Speaking of magnets, they work great on glomitts, too. I've learned to prefer glomitts instead of gloves because they provide me with better capacity for warm fingers while still allowing me to poke out one or all of my fingers to squeeze a trigger or scratch an itch, and the ability to fold back the tips of the thumbs is a huge boon for a number of reasons, not the least of which is the ability to thumb-type as I keep notes (and sometimes even write articles) in my tree stand.
They've offered more extreme glomitts before, but this is their first fingerless version with pop-top thumbs.
MSRP: $49.99 (not yet listed on their website)
Heatwave Glove Liner
The Heatwave liner is a thin glove that can be worn with other gloves or glomitts to add some insulation. A reflective liner inside the glove reflects your body heat back at ya. And while I'm unlikely to wear heavy gloves these days, I can see myself donning some of these thin, flexible, nicely-tactile gloves to wear inside the all-weather glomitts when things get chilly.
Available in black, silver wave, or Realtree camo. MSRP: $19.99