Sig Sauer MCX Rattler at the 2018 SHOT Show
Rob Reed 02.01.18

Sig Sauer displayed their MCX Rattler at the 2018 SHOT Show. The MCX is offered in both .300 Blackout and 5.56 and is available in both SBR and pistol brace versions.
The MCX Rattler was designed to provide rifle caliber firepower in the smallest, most discrete package possible.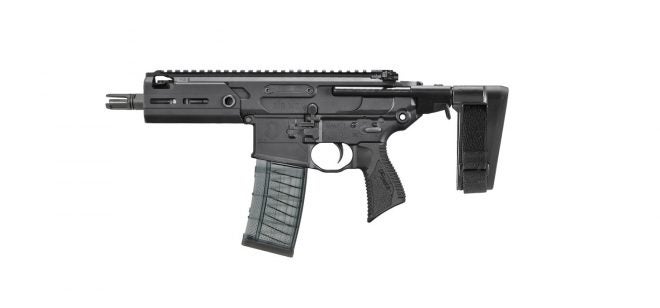 For more information on the Sig MCX Rattler SBR and PSB models watch the video from the 2018 SHOT Show.