Freedom Arms Offers New Calibers for the Model 2008
Rob Reed 02.02.18

Freedom Arms displayed the new chamberings for their Model 2008 single-shot, switch barrel pistol at the 2018 SHOT Show.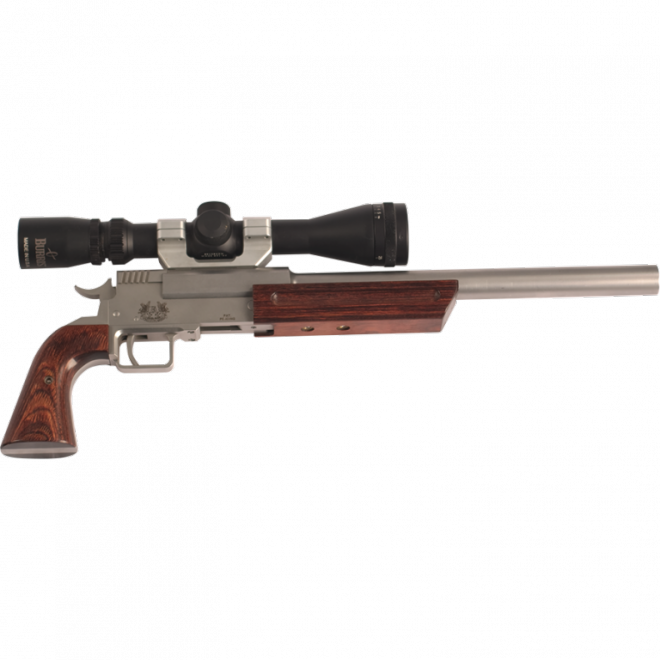 Freedom Arms Model 2008 Specs
Action: Single action, break open
Barrel: Interchangeable (requires factory fitting)
Extractor: Positive extractor for rimmed and rimless cartridges.
Sights: No sights on most models. Barrel drilled and tapped for scope mount. Silhouette sights available on certain barrels.
Frame: Stainless steel, matte finish
Grips: Impregnated Hardwood, Single Action Revolver design to handle recoil.
Forend: Impregnated Hardwood, short or long versions available.
Length: 14 ¾" with 10″ barrel, 19 ¾" with 15″ barrel.
Weight: 3.94 lbs. with 10″ .357 mag. barrel, silhouette forend and silhouette sights.
For more info watch the video from the 2018 SHOT Show.