Bear Assisted Opening Folder
Oleg Volk 02.06.18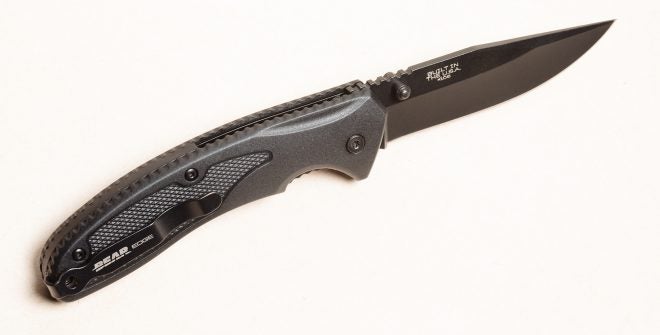 At first glance, Bear Edge folder is pretty mainstream. Textured plastic scales, reversible clip, stud opening. The features all hide within. It's a US-made budget-friendly assisted opening knife. The action, thanks to the teflon-coated ball bearings, is smooth and fast. Since there's no mechanical safety, the initial effort on the ambidextrous stud is strong enough to exclude accidental opening.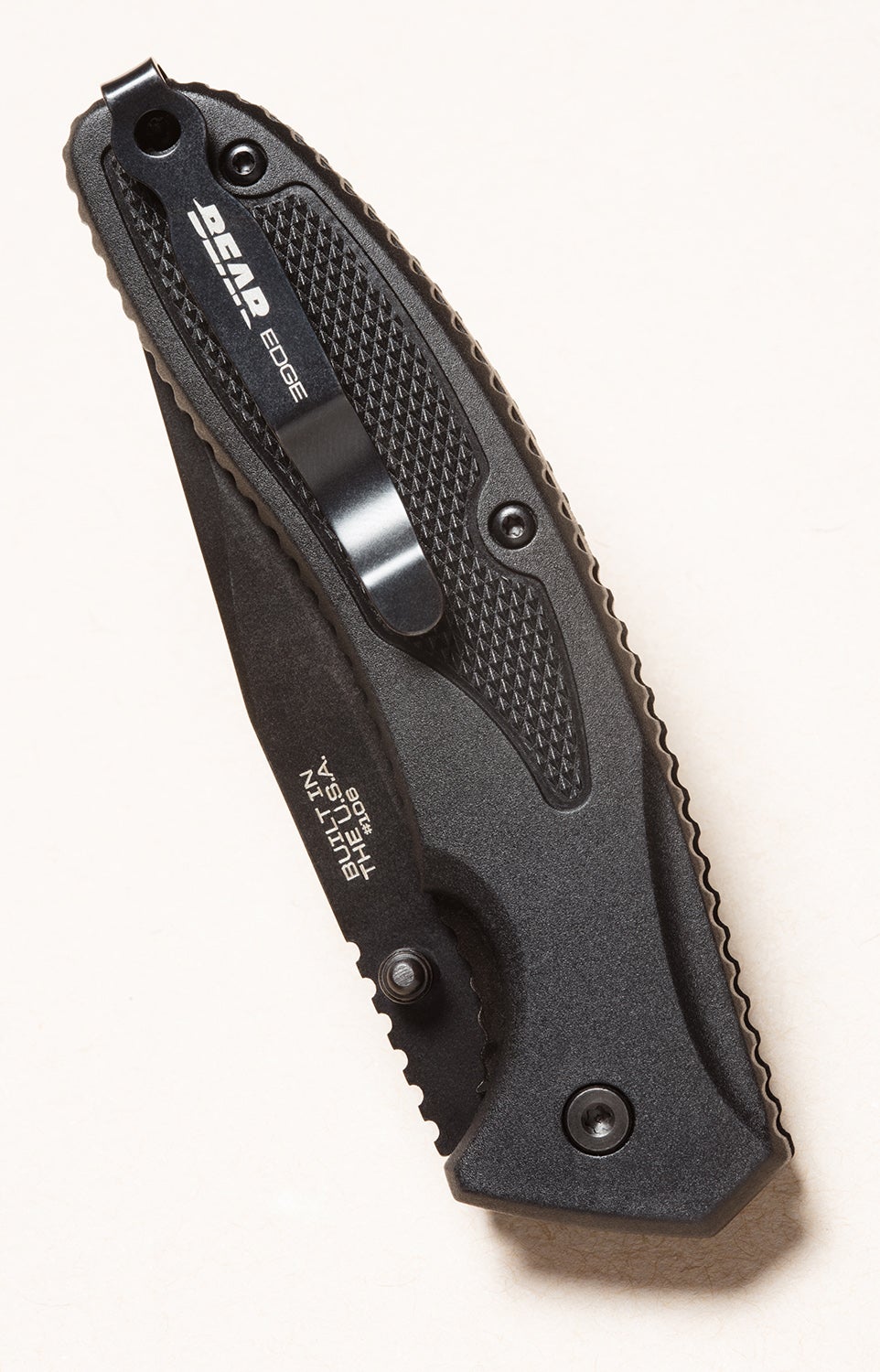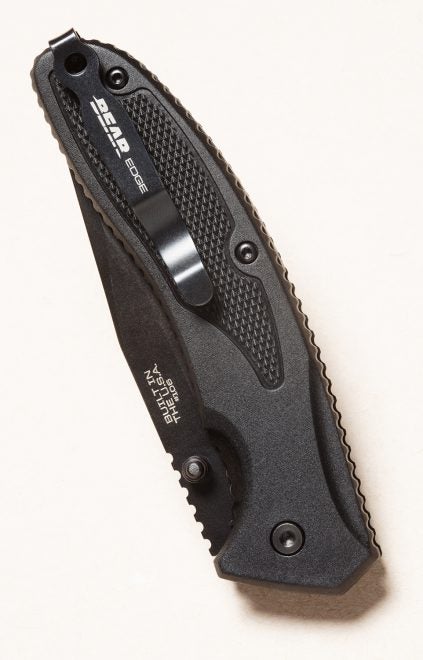 The 3.5″ blade is legal in most of the US, but be careful about jurisdictions that criminalize assisted opening designs. The liner lock is extremely strong and positive, which is helpful as no secondary lock is provided.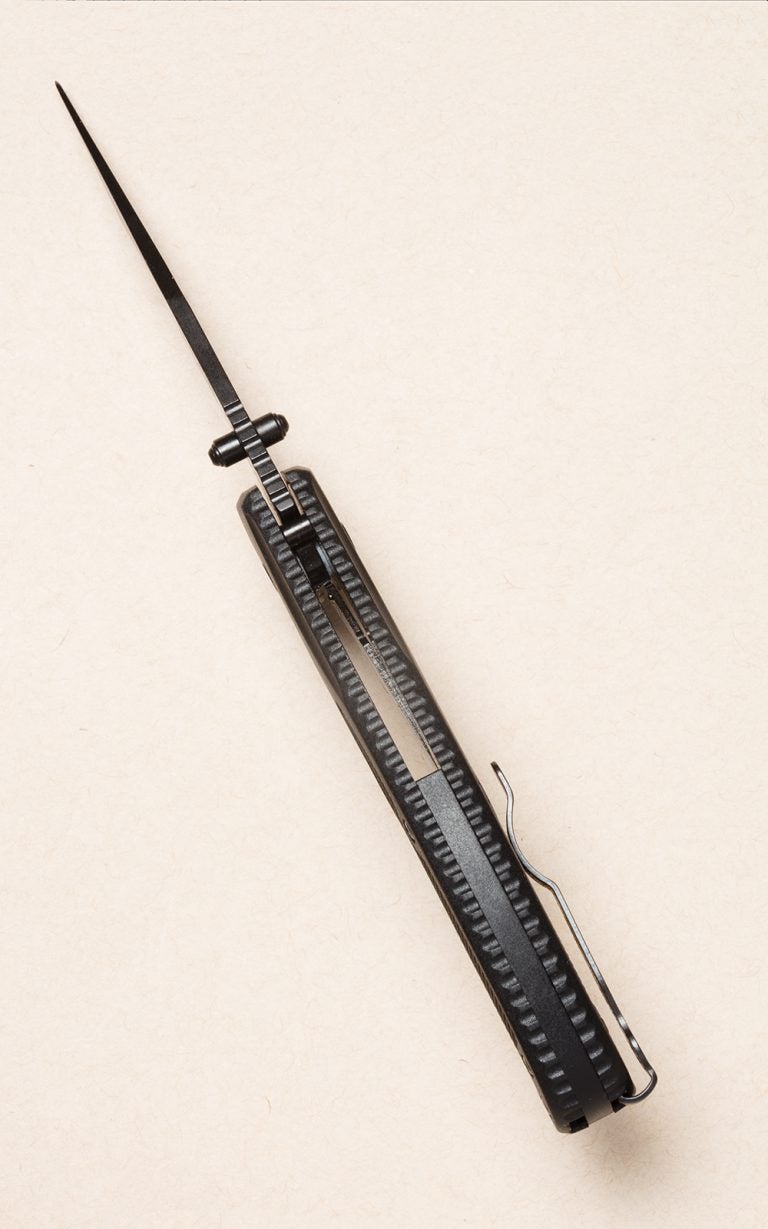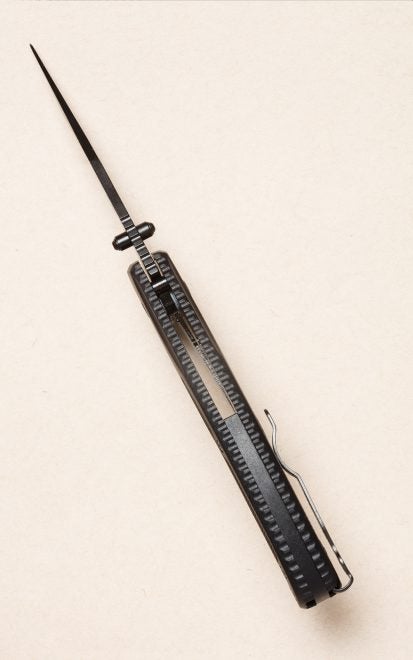 3.3oz overall weight is achieved with Zytel scales and a relatively thin but strong 440 stainless steel blade. The drop point is in line with the hand and proved easy to control for cutting or puncturing. At around $27 retail, this knife is inexpensive enough to buy for utility everyday carry, to stash in vehicles, or to give as a stocking stuffers. The quality of build and finish seems quite adequate for everyday tasks and even for defense in an emergency.
SHOP NOW