Preppers: Best New Survival Gear SHOT Show 2018
Kevin Felts 02.13.18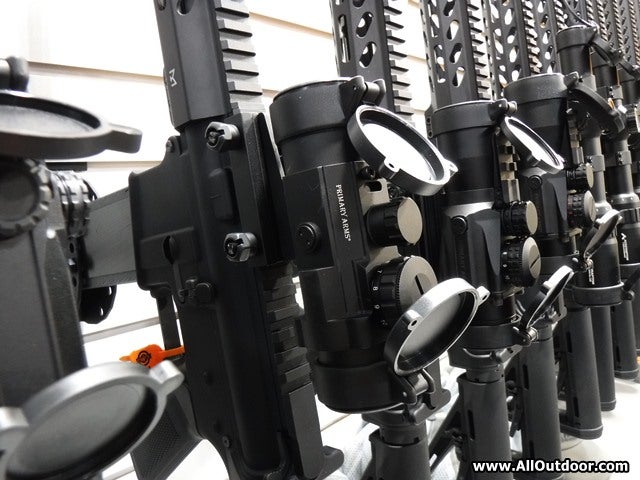 The phrase "survival gear" is subjective. What one person may be prepping for will be different than what someone else is prepping for.
For example, my prepping plans are focused on prepsteading, hiking, camping, and gardening. However, even though I live in the boonies and am far removed from urban riots, I still have a few AR-15s. When the crap hits the fan, even people living in the woods should be able to protect our property.
Contrast that to some of my buddies living in urban areas and prepping for civil unrest.
While walking around the 2018 SHOT Show, I was looking for items which may appeal to a range of preppers. Regardless if someone is planning on bugging out to the wilderness, bugging in, or lives in a rural area, what types of gear may appeal to a range of people?
With that in mind, here is some of my favorite gear from the 2018 SHOT Show.
Primary Arms 2.5X Compact CQB ACSS Reticle
While at Industry Day at the Range, I dropped by the Primary Arms booth and got to see some of their optics first hand. After sending a few rounds downrange with the ARs Primary Arms had their optics mounted on, let's just say I was impressed.
The Primary Arms 2.5X Compact CQB ACSS Reticle would probably fit the needs for a lot of preppers.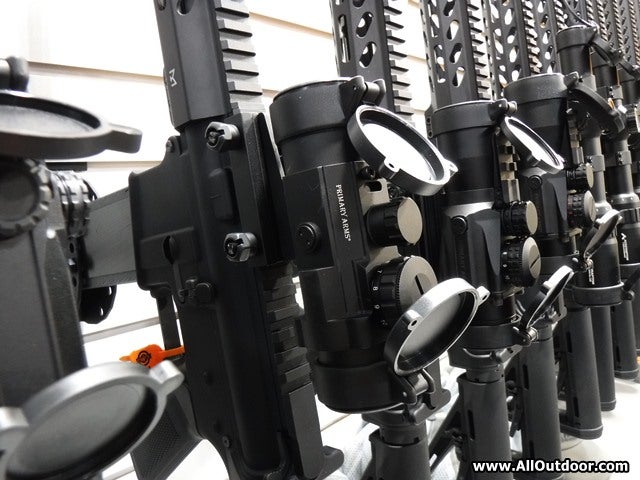 Specifications
Battery Type: CR2032 3V Lithium Coin
Brand: Primary Arms
Capped Turrets
Click Value1/2 MOA
Eye Relief 2.50 in
Field View 10035.00 ft
Finger Adjustable Turrets / Tool Adjustable
Illuminated: Yes
Magnification: 2.5X
Manufacturer: Primary Arms
Weight: 15.5 Oz
As of February 2018, the 2.5X CQB optic has a price of $199.99.
The 2.5X seems like a well rounded solution for urban unrest, or for using around the farm.
SHOP NOW
SOG California Special
Contrary to popular belief, bigger is not always better. The California Special is an assisted opening knife that has a blade slightly shorter than two inches.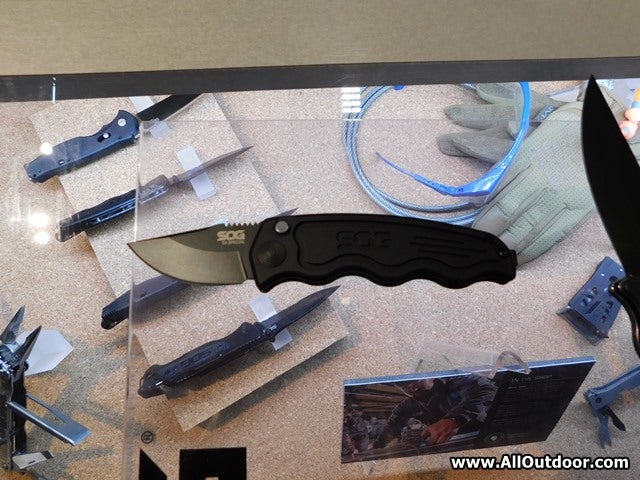 Specifications
Blade Shape: Clip Point
Blade Steel: AUS-8
Handle Material: Aluminum
Belt Clip Type: Reversible
I got to see this knife hands-on at SHOT Show 2018. The short blade would be ideal for skinning small game such as rabbits and squirrels. It would probably be fine skinning whitetail deer also.
Benchmade Altitude
Somehow I arrived at the Benchmade display at the 2018 SHOT Show, which was pretty cool. A company rep was free to talk about their new products for 2018. While talking about this and that, I asked about lightweight knives, such as for hikers, preppers and backpackers.
Their solution is the Benchmade Altitude.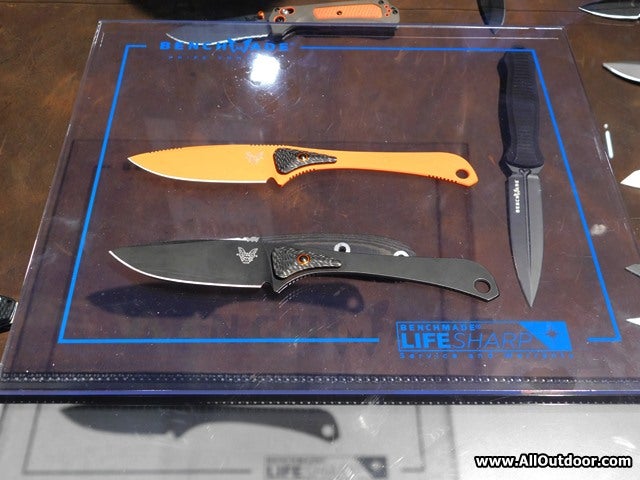 The company rep said something along the lines of, "I have just what you are looking for." He then pulled a Benchmade Altitude out of the display case.
This is a minimalist knife that has only a partial handle.
Specifications
Edge: Plain
Finish/Color: Diamond-like Carbon Coated
Style/Shape: Drop-point
Blade Steel: CPM-S90V super premium
Blade Length: 3.08 inches
Handle Material: Carbon fiber and G10 micro-scales
Lanyard Hole: Yes
Sheath Type: Boltaron
Weight: 1.67oz.
Why a minimalist design? Only a partial handle for blood to get under, and it is lightweight. The Altitude only weighs 1.6 ounces.
SHOP NOW
Midland PPG100 Portable Power Station
This is a self-contained unit that can be used to charge multiple devices. What happens when the unit runs out of power? Plug in a solar panel to keep it charged. The solar panel plug is on the top right hand corner just below the fan. Solar panel is sold separately.
The Midland PPG100 can be used to charge cell phones, USB rechargeable lanterns, Midland handheld radios, and a wide range of other devices.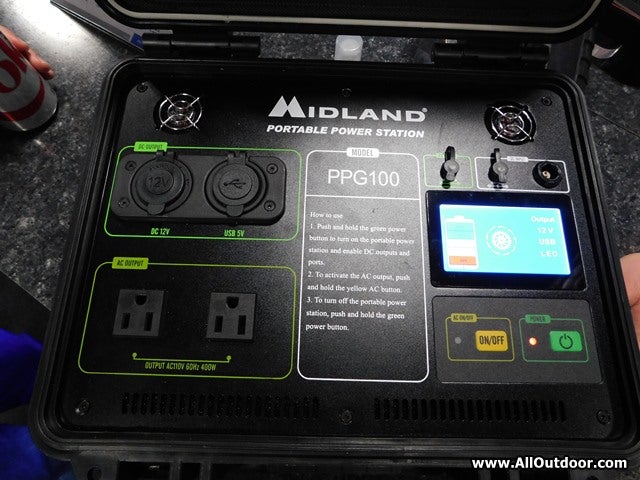 Specifications
Weight: 25 lbs.
950Wh battery capacity
Two AC outputs
12V DC output
5V USB output
Rechargeable Li-Ion battery
With regular solar power a charge controller is needed, battery, inverter, and different outlets. The Midland PPG100 takes care of that for you. Just plug the solar panel (sold separately) in and you are ready to go.
Final Thoughts
To say SHOT Show 2018 was overwhelming would be an understatement. There were so many new and great items on display it would be impossible to write about all of them before the next SHOT Show rolls around.
Stay tuned to AllOutdoor for continued coverage of the 2018 SHOT Show.