Paper Products at SHOT 2018
Oleg Volk 02.20.18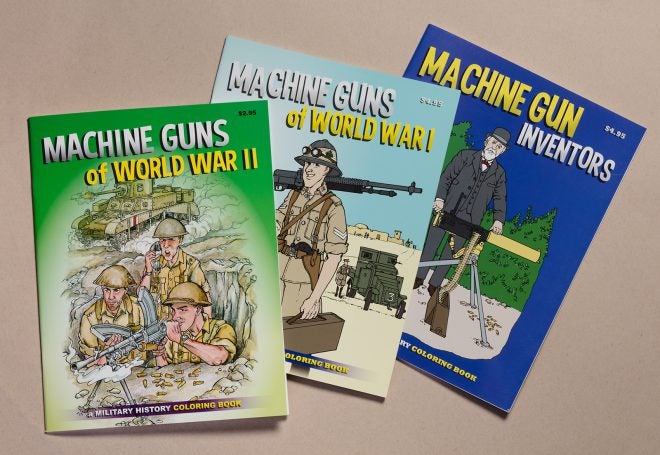 In the face of numerous anti-gun publications thrown at children at schools and elsewhere, why not counter them with historically accurate coloring books? Chipotle Punlishing, the home of Small Arms Review and Small Arms Defense Journal, created three coloring books suitable for kids and adults alike.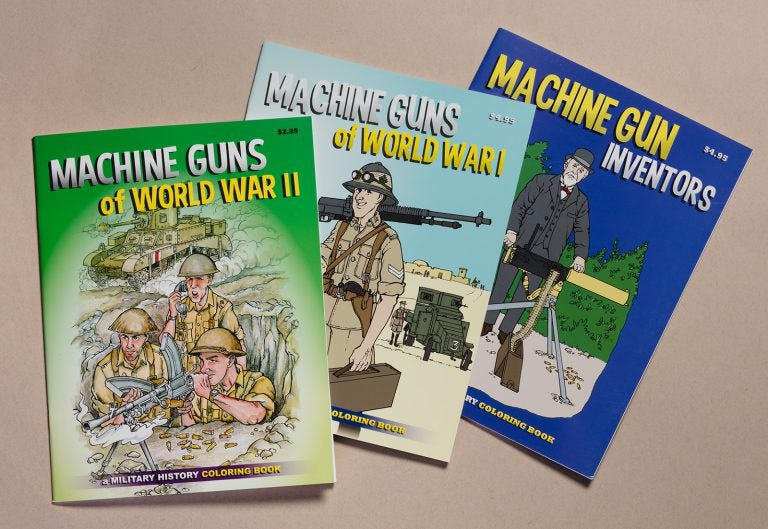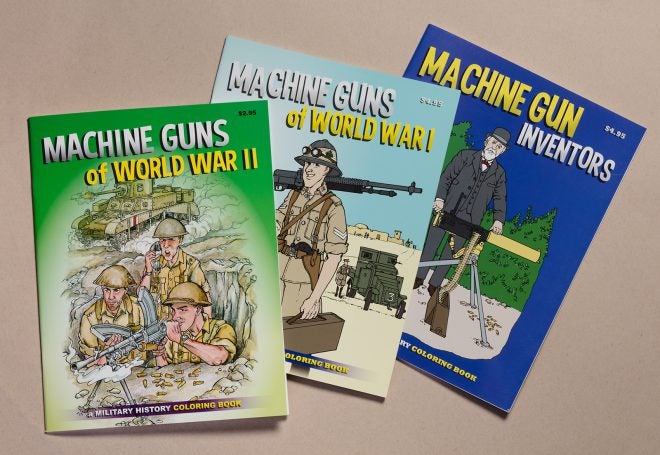 The guns and personas featured are not limited to US models or designers, but encompass all countries and most prominent designs and designers. The line drawings are semi-cartoony in illustrating people but show perfectly accurate details of guns and gear. The paper is thick and toothy enough to permit the use of colored pencils, watercolors and markers. These books look like excellent stocking suffers for any firearms history enthusiast, young or old.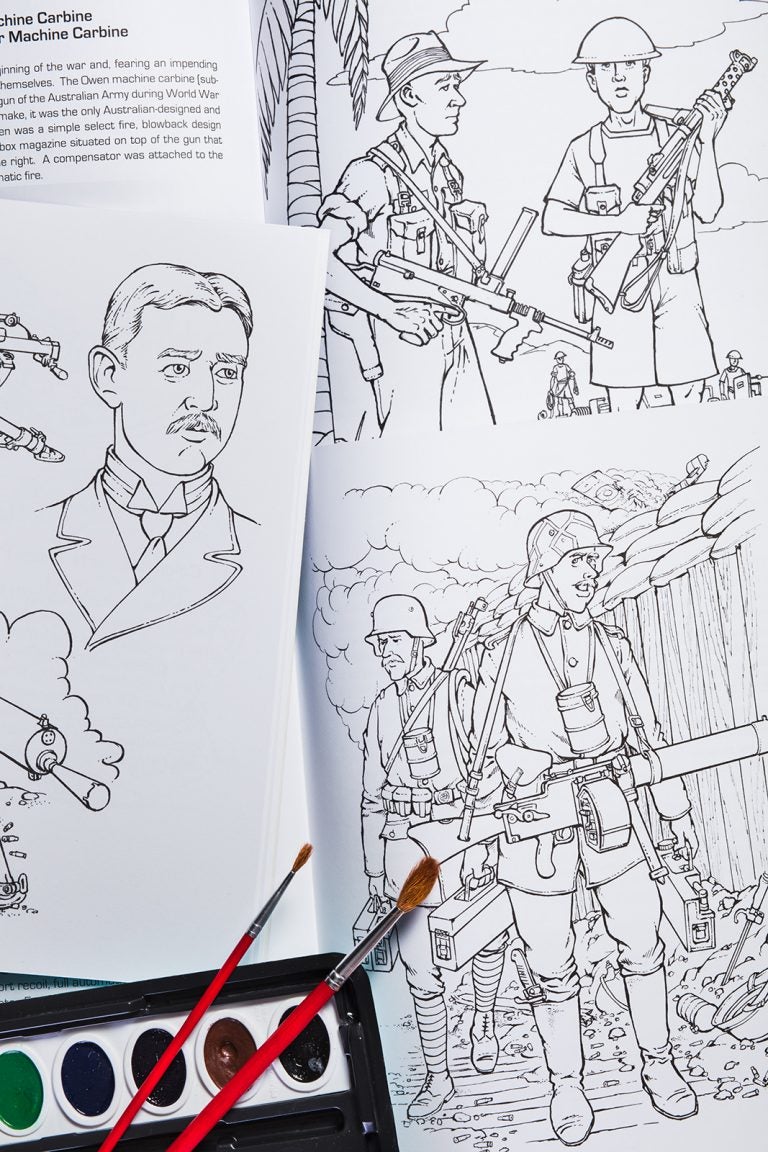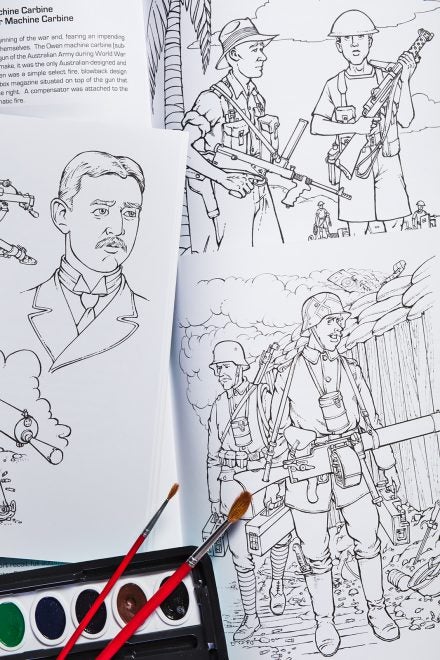 On the more consumable side of publishing, HD Targets had sample packs available for testing. Being a great fan of high visibility reactive targets for accuracy shooting, I grabbed one and put it to use in testing Jard J68 rifle with the new 9mm 185 grain HP subsonics. Most of the targets are peel-and-stick, and that worked great with a cardboard backer. Out of the box, the targets proved resistant to scratching in handling, which is a plus. The various designs all worked well with scopes and irons alike.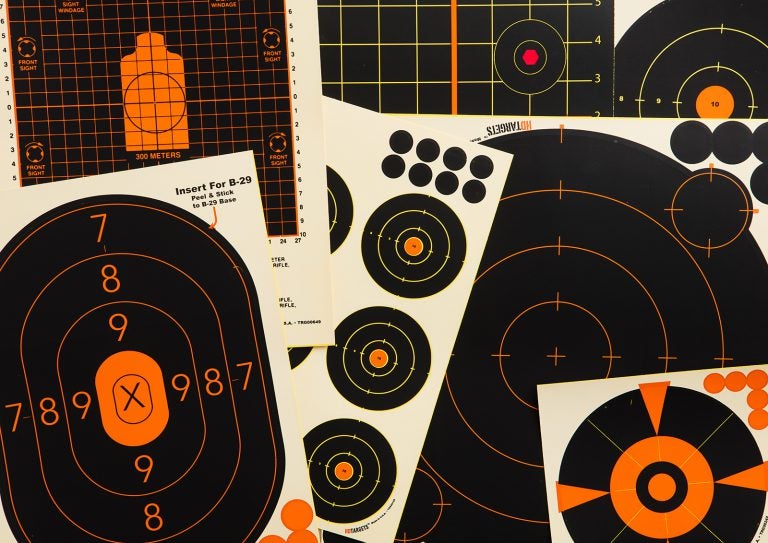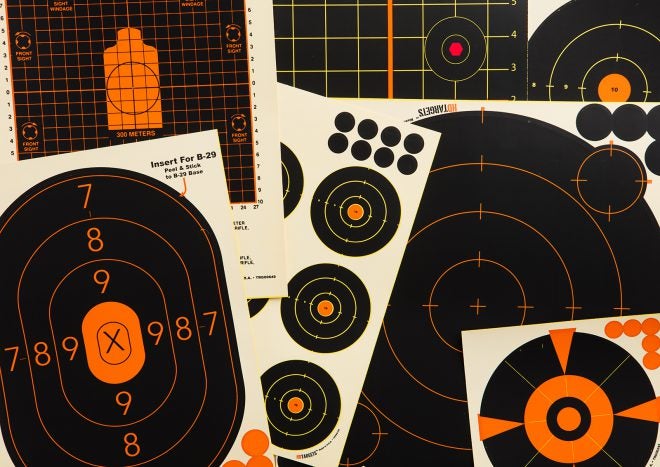 Once hit, the multilayer paper peeled around the hole edges, making the hits visible with unaided eye to about 50 yards, and with 4x scope well past 100. The paper is thick enough that it didn't deform while off the backer, and none of the stickers folded onto themselves from the wind.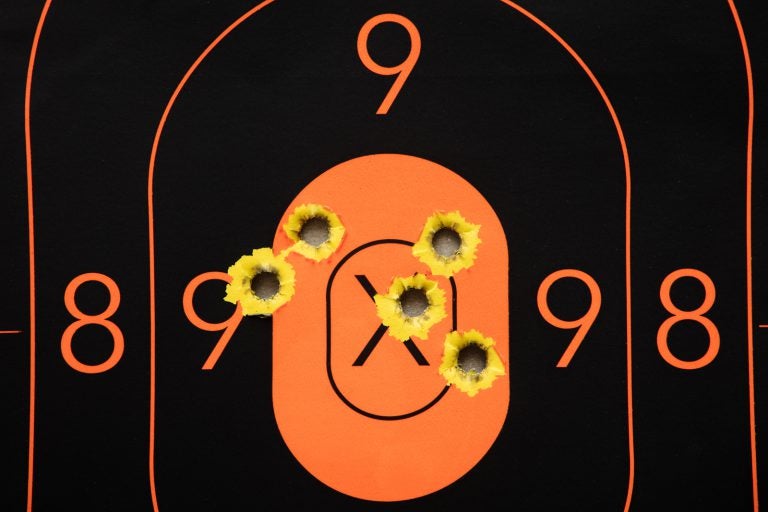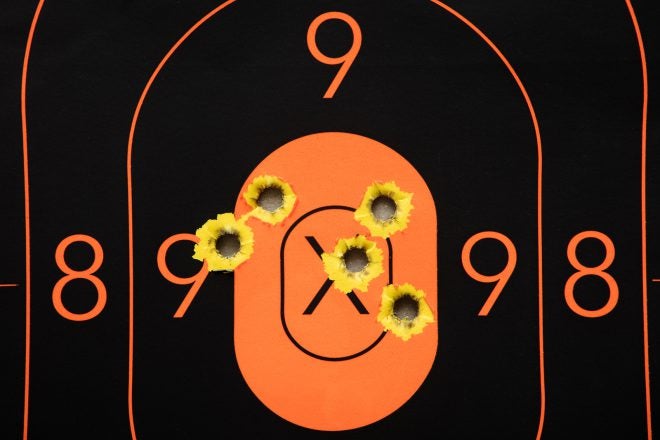 Sold in lots of 100 by Atlas Ordnance, these and several similar designs are now highly recommended by me for the performance to price ratio.