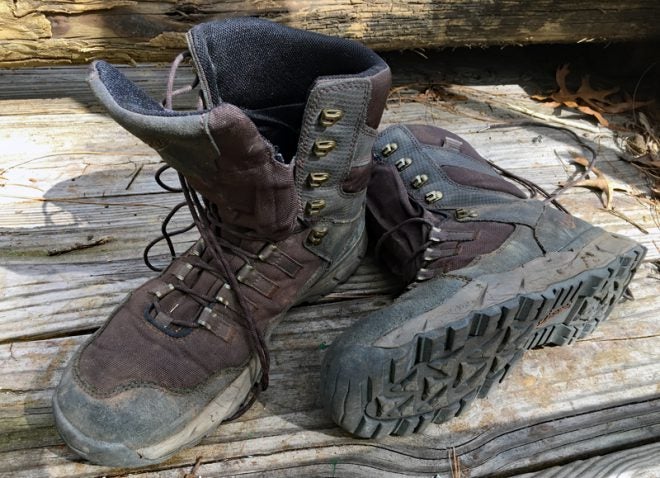 I love me some good boots, and quality footwear is important for any outdoor activity. I've recently had the opportunity to try some new boots from Danner, and they've really impressed me.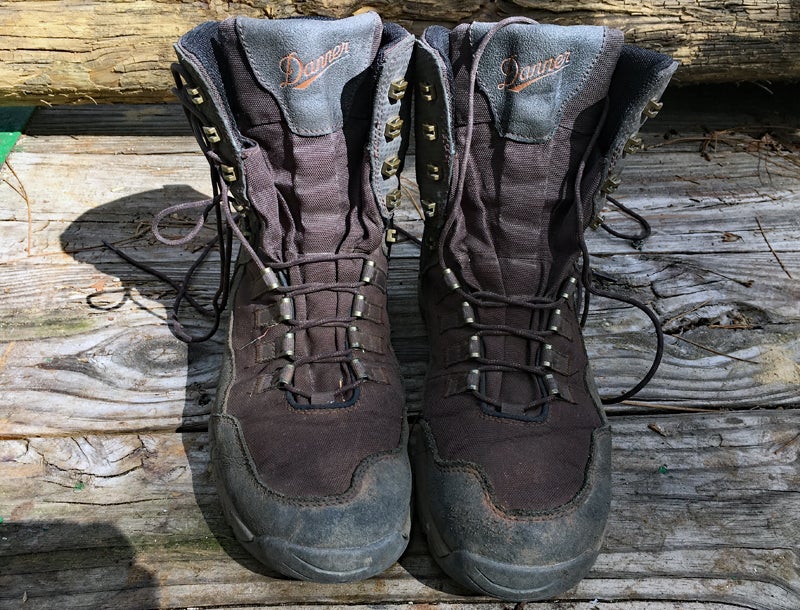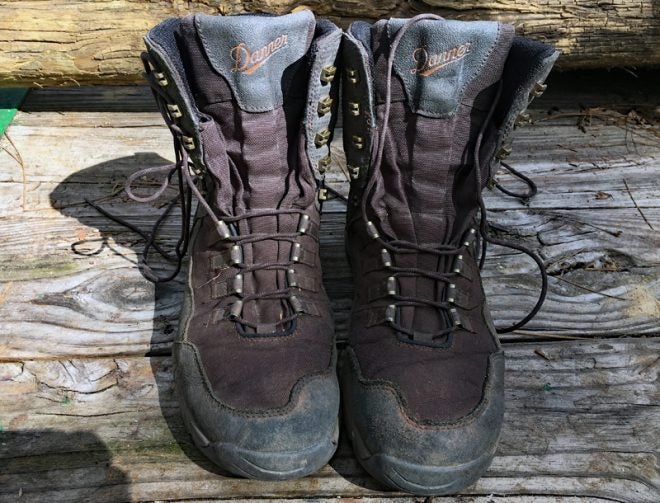 The model is Vital, and I've been using these boots heavily for the past six months. Danner's PR material for this model says, "Lightweight and fast, the Vital is a versatile staple for the agile hunter."
I can't say I'm all that agile these days, but I have used these boots for everything from walking wooded properties to clearing and building fencelines through the woods to moving and loading furniture to hunting in the rain for days on end, and they have yet to disappoint me. That's saying a lot, because I'm notoriously demanding and selective, especially when it comes to reviews. And for once, I have nothing to complain about.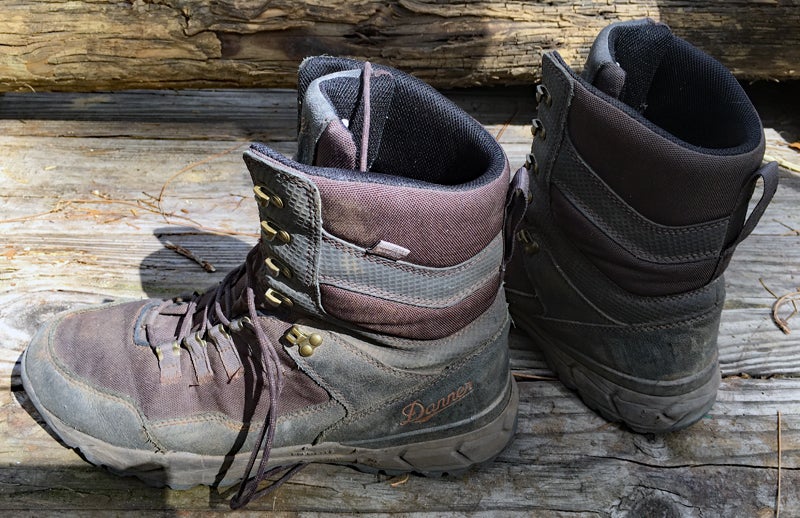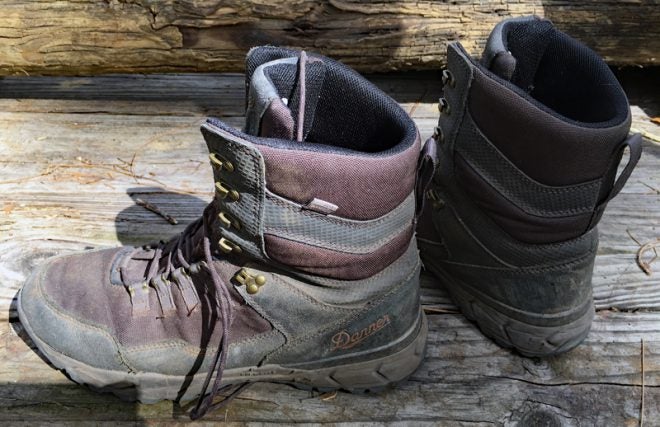 These boots are available with or without insulation; mine are style 41550, which are not insulated. Here's some info from Danner:
Abrasion-Resistant Leather & Textile Upper: A specialized process is used to impregnate split leather with polyurethane to create an exceptionally durable and abrasion resistant leather. We've paired the leather with 900 denier polyester to create a hard-wearing upper.
Danner Dry: 100% waterproof barrier allows moisture to escape without letting water in, keeping your feet dry and comfortable all day long.
Lock & Load Lacing System: Reengineered ghilles across the forefoot for a secure, yet quiet fit, and locking speed hooks for quick lacing.
Open Cell Polyurethane Footbed: Our polyurethane footbed provides superior shock absorption with an additional layer of open cell construction for improved air circulation.
Danner Plyolite midsole: All-new Danner midsole offering lightweight comfort and durability.
Danner Vital Outsole: Multi-directional lugs provide grip on moss, rock and slick surfaces.
Mesh Lined Tongue Construction: Features a mesh liner layered over a waterproof membrane on the tongue to help regulate both moisture and temperature where it has the largest impact, on the top of your foot.
Multi-Density Foam: A patterning of multi-density foam eliminates hot spots and pinch points for a more comfortable upper.
How It Fits: This boot is built on our DT4 last. This last provides an athletic fit with a tighter heel pocket and a wider toe box. The sleek, streamlined last is excellent for on or off trail hiking.
Manufacturer Specs
Style: 41550
Weight: 47 oz per pair (I measured my size 12s at 51 ounces)
Height: 8″
Insulated: No
Color: Brown
Footbed: Cushioning Molded PU
Shank: Nylon
Last Type: DT4
Waterproof: Yes
Liner: Danner® Dry
Outsole: Danner® Vital
Recraftable: No
Manufacturing: Imported (Mine were made in Vietnam)
MRSP: $150
In the Field
From the first day I pulled these boots on and laced them up, I was hooked. They are easy to pull on and off thanks to the speed lace hooks, which are fast and easy to use, and I believe this is the most comfortable pair of boots I've ever had right out of the box.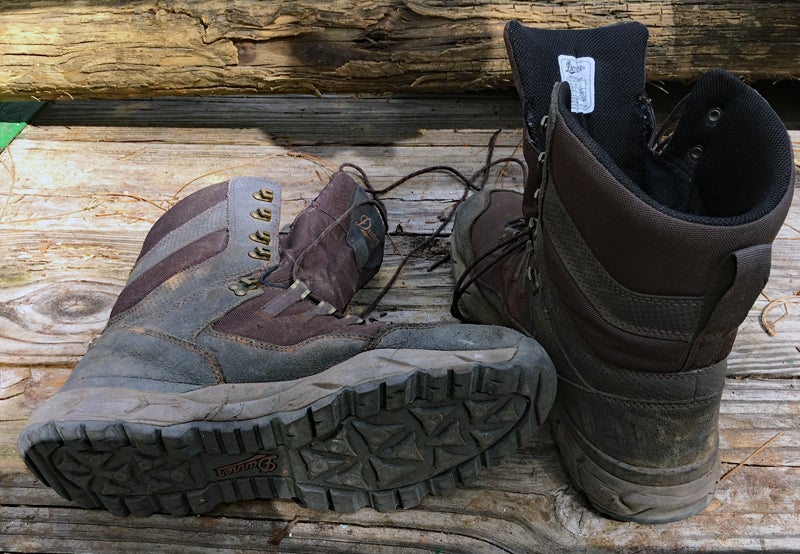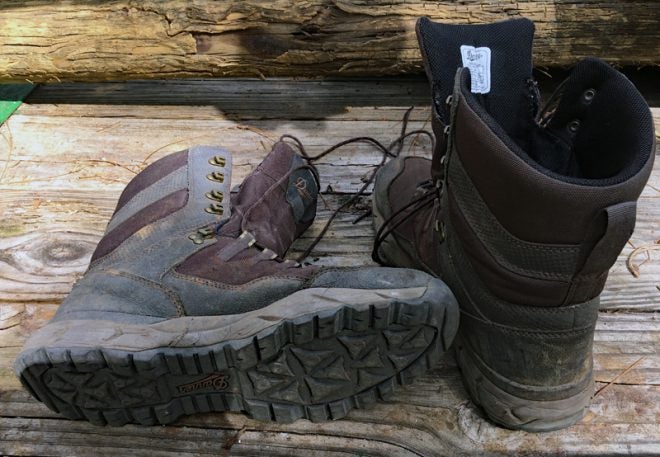 My wife and I were shopping for land, and I wore these boots to stomp around in the boonies to explore several parcels. I wore them during a hot-weather dove hunt and while doing tractor work on fall food plots, then while running a chainsaw to clean up after hurricane Irma. I wore them heavily while hunting deer, including one week in particular when it never stopped raining for days on end. My feet stayed dry, and I didn't mind lacing and unlacing these boots, even though I had slip-on rubber boots I could have worn.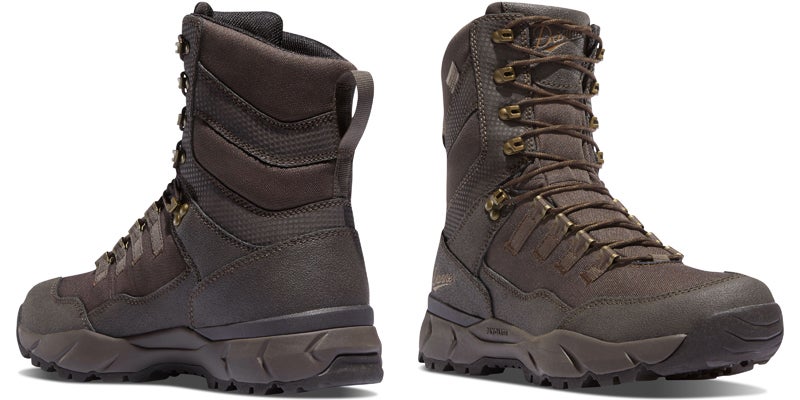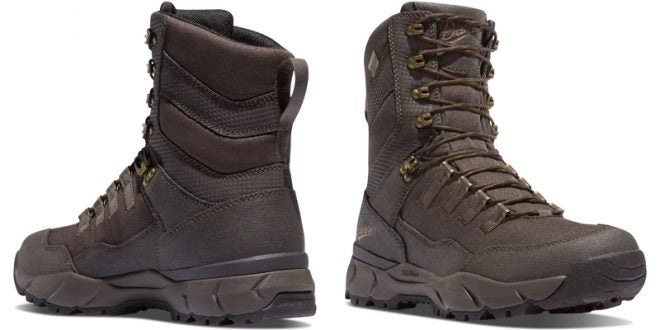 After slogging through the red georgia clay, I had to hose off my boots back at camp. This is usually when most boots will leak, but these Danner Vitals did not… and that's impressive. The lacing system is just about perfect; I can snug the lower laces easily by just pulling them, then work the laces up the hooks. Snug that up & tie the laces, and I'm good for hours.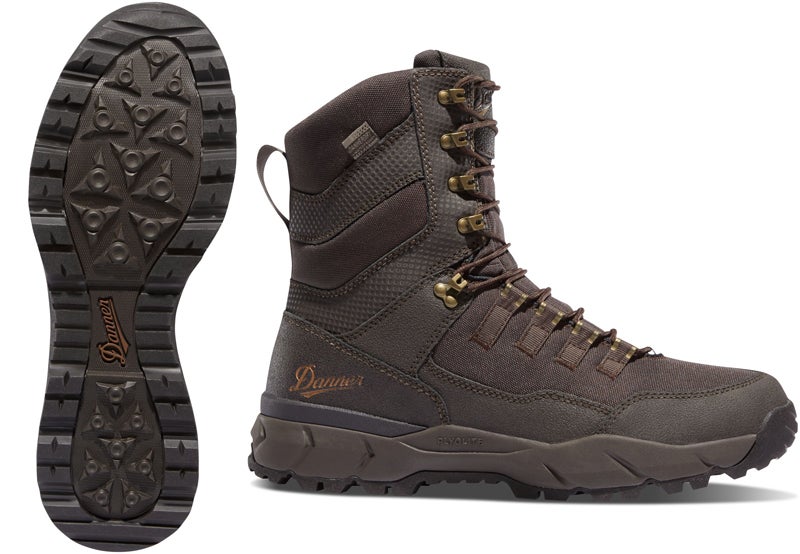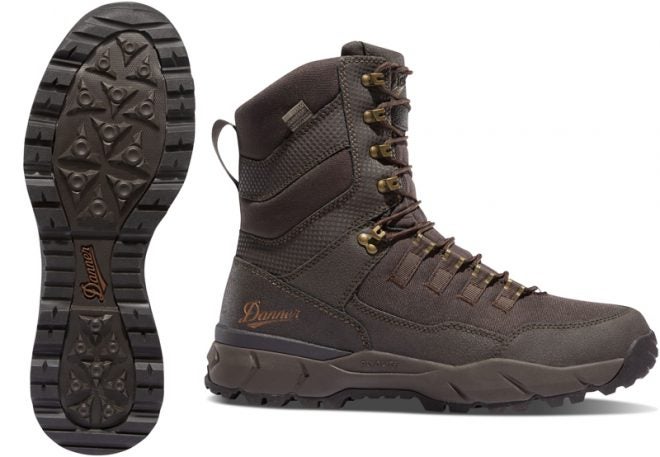 This outtake from my notes might say it best:
Always comfortable — and always easy to put on and take off.
Final Thoughts
These aren't the only boots I have available to me, and I've forced myself to use others from time to time, to avoid placing unnecessary wear on these. But I can't seem to stay away from these Danners, which are much more comfortable than other, more expensive boots.
All in all, it seems hard to go wrong with a pair of Danner Vitals, which feel right at home in the dirt or on a concrete shop floor.
SHOP NOW
Please note — the Danner photos above best represent the true color of these boots. My own photos make them appear reddish, which they are not.
Disclosure
A review sample was provided by the manufacturer. This doesn't affect my review, which contains my honest opinion of the product.