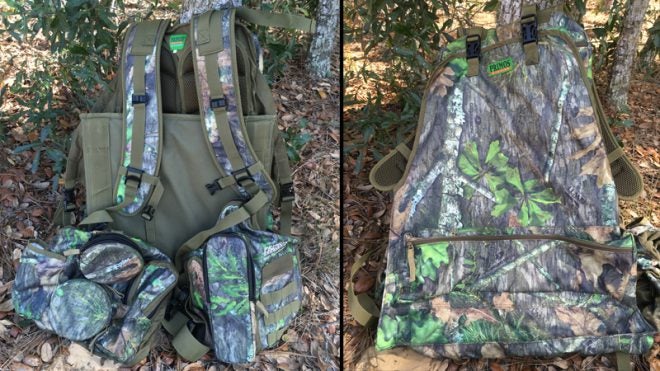 Last turkey season, I was able to try out a sure-nuff turkey hunting vest for the first time. Before that, I simply loaded up an old camo bird hunting vest with all my calls and stuff. The new turkey vest was the Primos Rocker Vest, and while it has some great points, it wasn't ideal for me.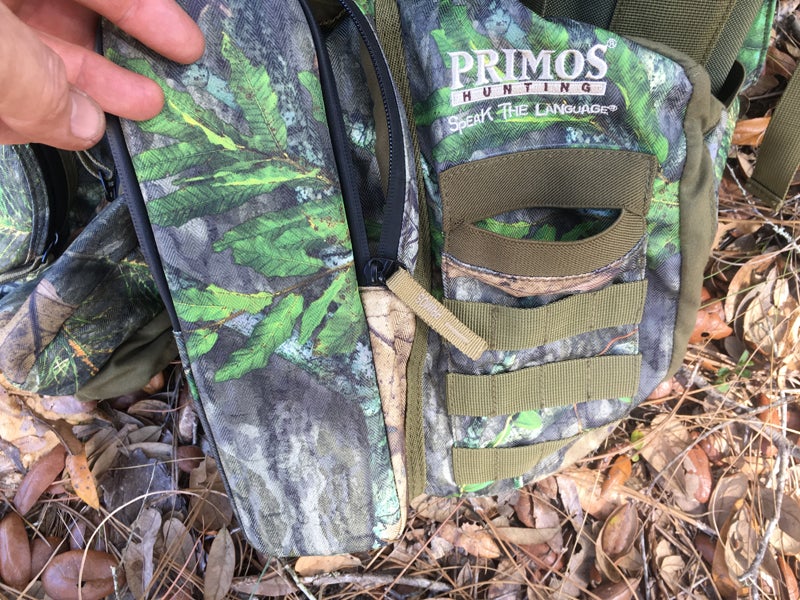 I'll begin with the high points from the manufacturer:
Smart storage and durable construction.
Flip down lounge seat with back support allows you to sit anywhere in seconds
Molded pot call and box call pockets keeps your calls protected
Waterproof cell phone pocket you can use your phone in
Decoy stake pocket
Hydration bladder pocket (bladder not included)
Multiple pockets to keep your gear organized
Available in Mossy Oak Obsession and Realtree Xtra Green
MSRP $123.45
In the Field
The first thing I noticed about this vest when I received it was the weight. This thing is heavy. Right out of the box, it weighs 5.5 pounds. Once I add gloves and mask, some calls, a small water bottle, and some extra ammo, it weighs a full 9 pounds, and it's far from full.
That's the good part. There's plenty of room in this vest. It even has a pair of nice, deep, fleece-lined handwarmer pockets. Sweet!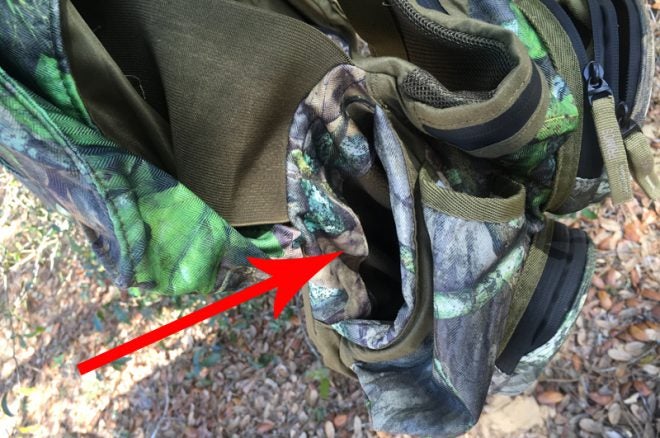 It's also well-made and should last for many years. But it has. No. Shell. Loops.
No shell loops on a shotgun vest? Preposterous. Doesn't Primos realize that some of us still tote twin-stackers instead of pumps or autos? I need handy ammo at my fingertips so I can reload quickly after I loose both barrels at a tough old Tom, and this vest doesn't provide it.
It does have a transparent plastic phone pocket, which I find useless. I use a slim waterproof case to protect my phone when I take it hunting, and I'm not about to rely on a vest pocket for protection. As for using my phone while it's in a pocket, let me just say, "No thanks."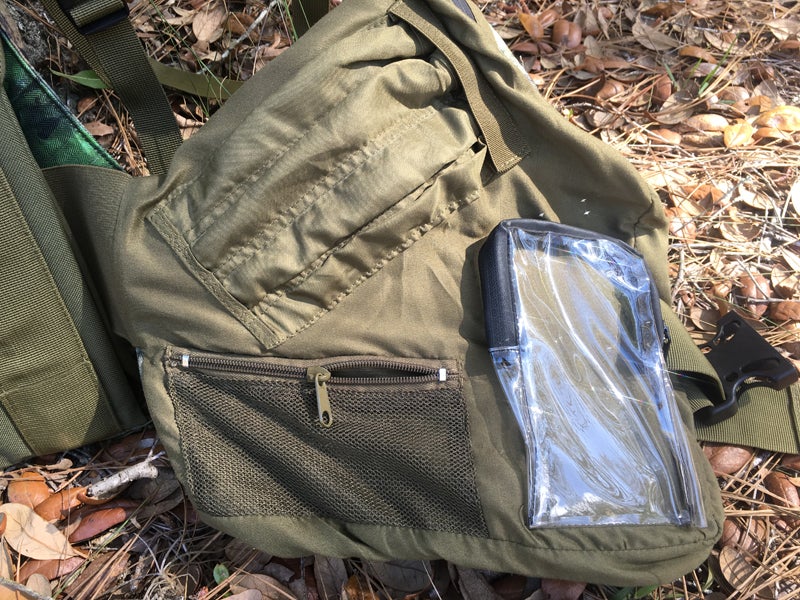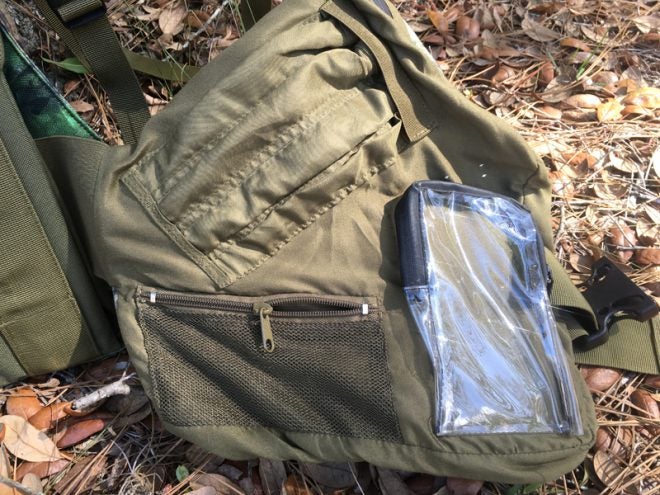 Take a Seat
The hunting seat is handy to keep you off of the wet ground, and while you can sit and lean back without a tree behind you, that's not ideal and I wouldn't recommend it except in a pinch when you have to set up RIGHT NOW. In that case, you can hunker down knowing you can rest your back a little while you're waiting for that bird to come in.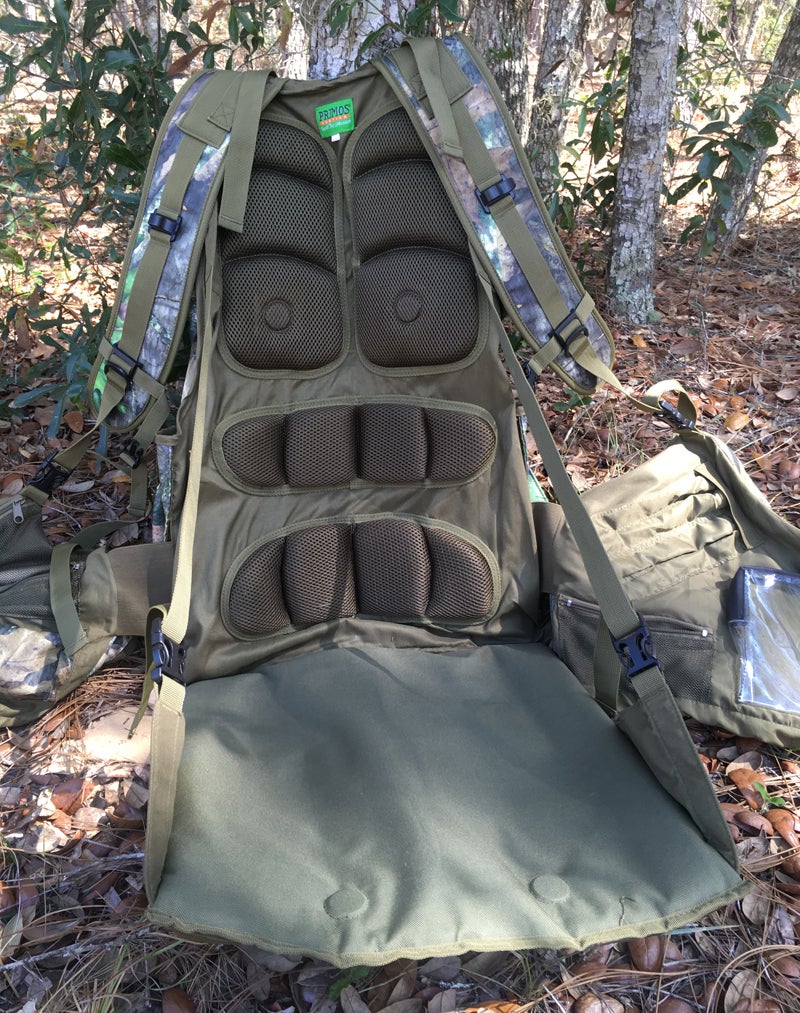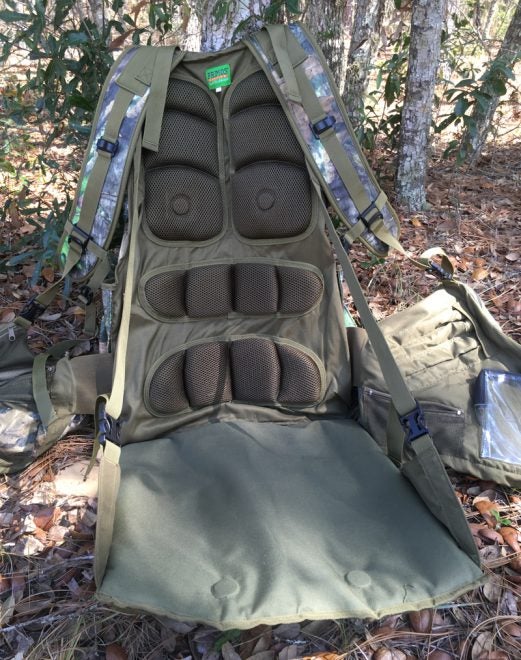 Perhaps my favorite thing about the seat is that it folds up against the inside of the back of the vest, and it's retained by magnets instead of snaps or velcro. This keeps it well-contained when you're hiking, and relatively easy to deploy.
Staying Hydrated
I usually just carry a bottle of water with me, but if you're a bladder person, the Rocker vest can accommodate you. That's the good; the bad is that there's a clip for a bladder hose on each of the vest's shoulder straps, and the clips are in exactly the wrong location for toting your shotgun on your shoulder. (See pic above.)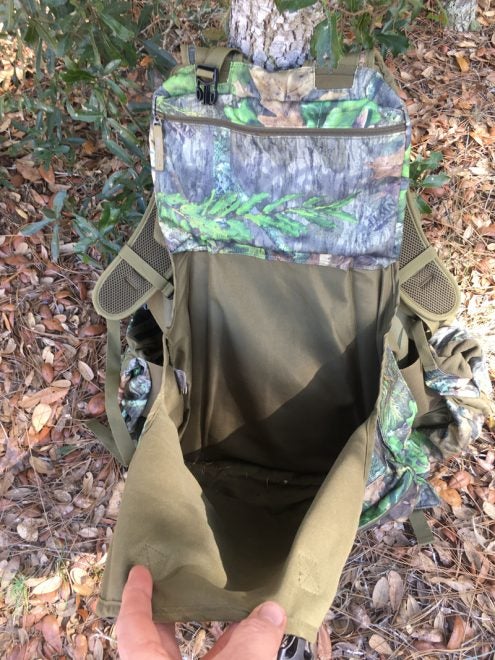 Organization
I don't typically carry decoys, but this vest has a place for them as well as a dedicated pocket for decoy stakes. I found uses for the purpose-made pockets (for box calls, mouth calls, slates, etc) and I also appreciate the large, generous pockets (one on each side of the front) for carrying miscellaneous gear. This is a vest that can definitely keep your gear in order with the sad exception of spare shotgun shells.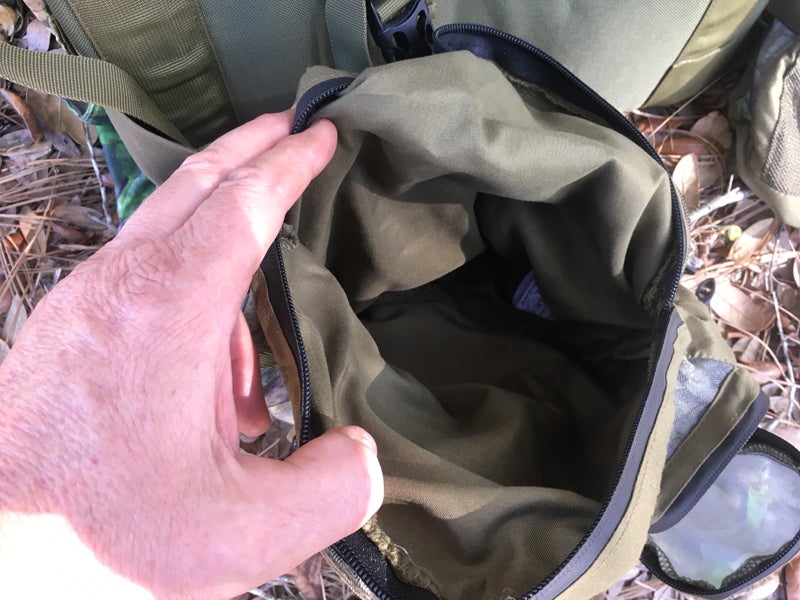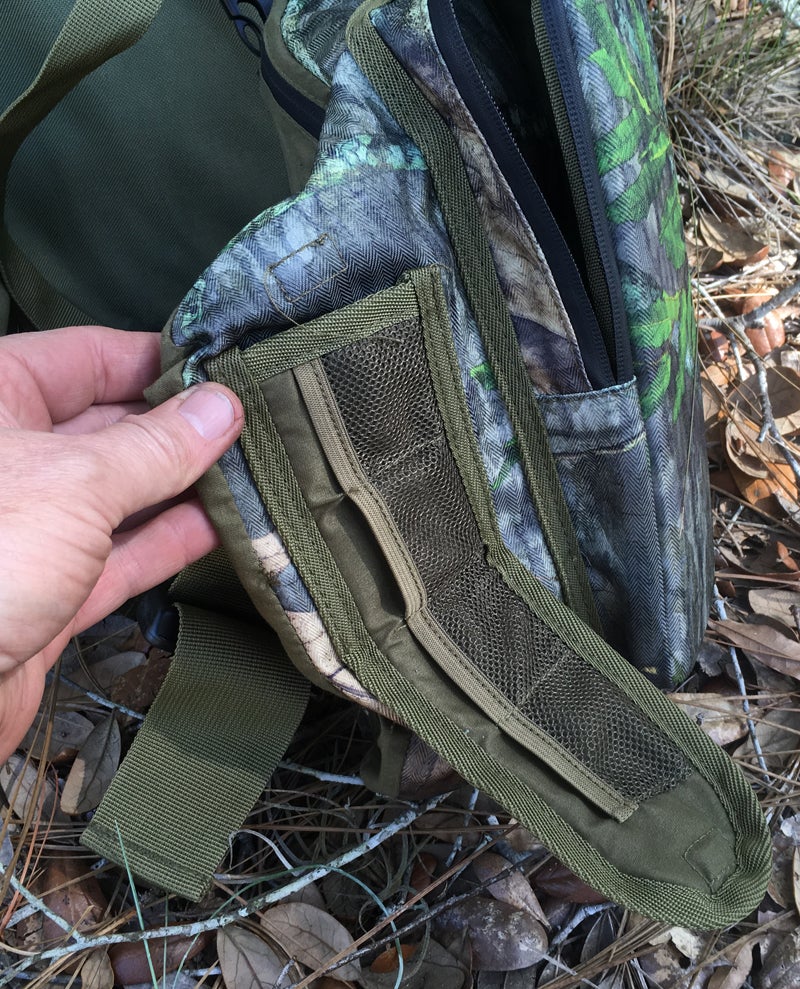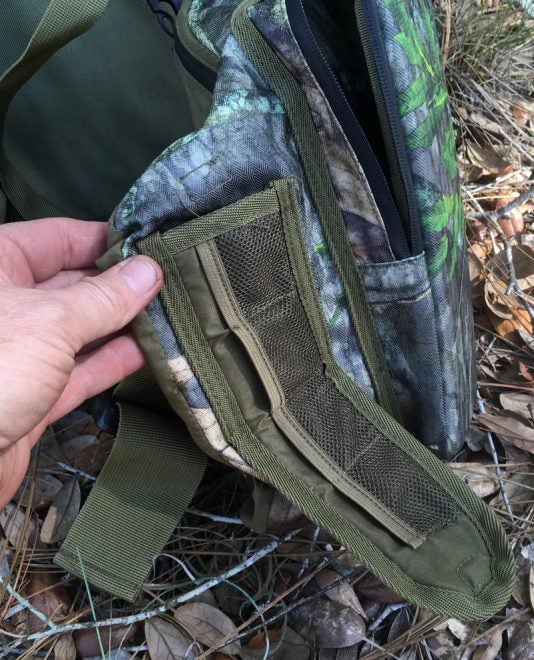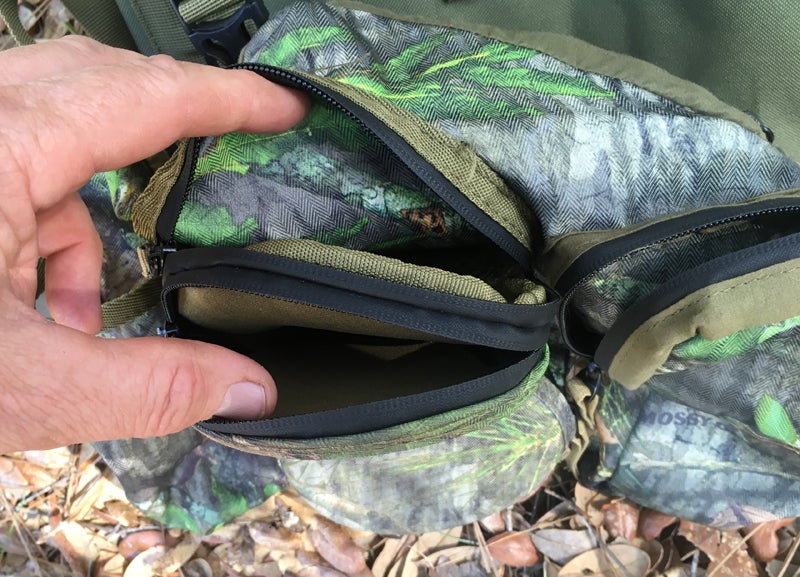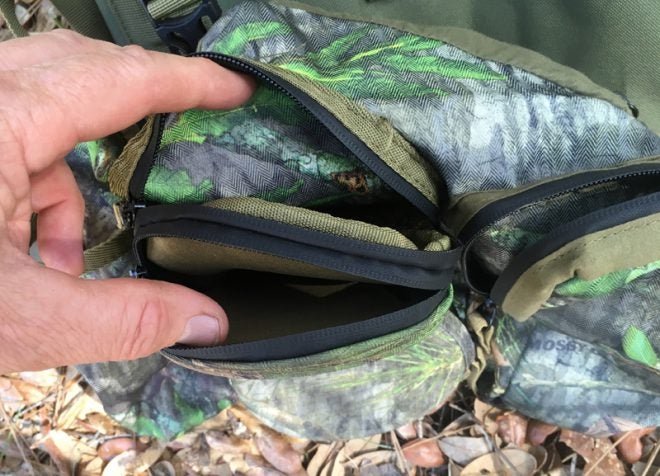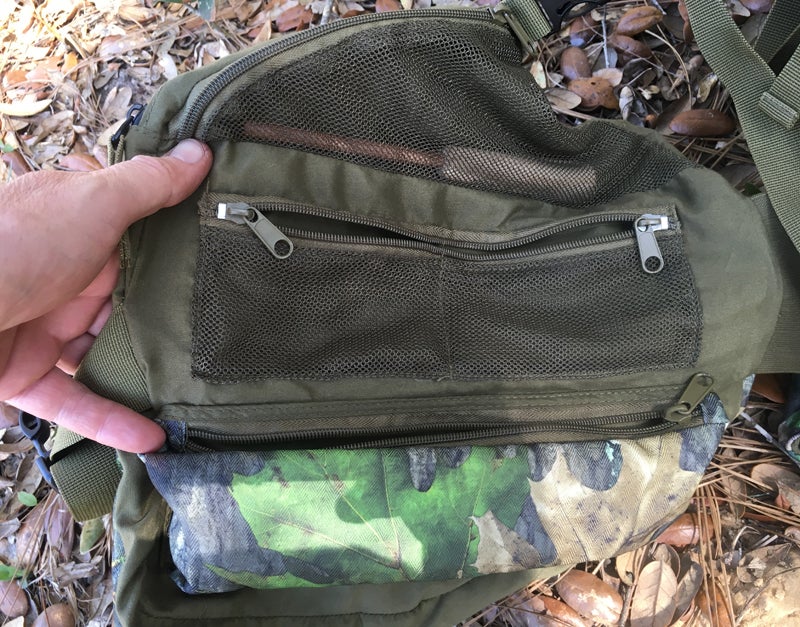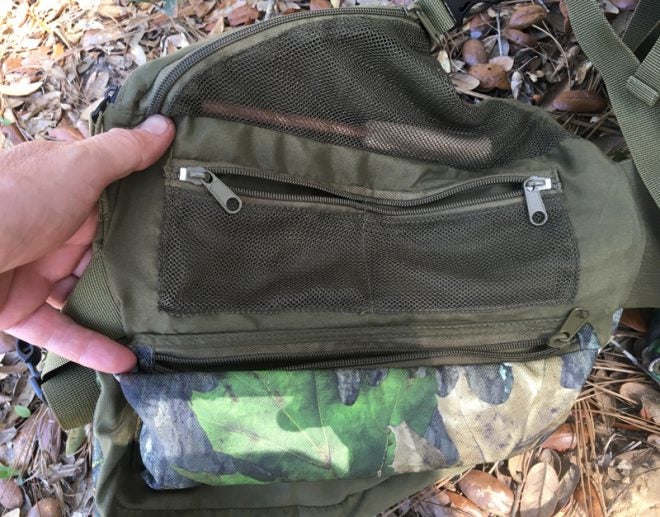 Conclusion
The Primos Rocker turkey hunting vest is an interesting creation, and has both good and not-so-good points. For my own style of hunting, it's not ideal, but with a few changes, I could probably learn to love it. If you want a big vest with most of the bells and whistles, this might be just what you need.