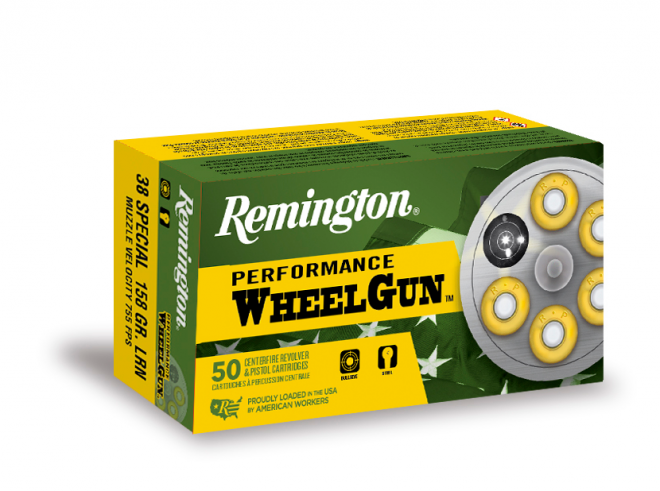 I've been predicting this was going to happen. The signs have been surfacing for a few years now, so it's no wonder this type of development has finally come to fruition. There have been discussions for years of the glut in the market of semi-autos in particular those chambered in .380 and 9mm with the .40 S&W and .45 ACP bringing up the backside. Maybe the tide has finally turned, or at least taken a curve in the road, sort of.
Remington has just announced a new line of handgun ammunition they have named WheelGun. This includes eight offerings of ammunition for revolvers. This ammo is being made for several of the classic revolvers, some of which are currently experiencing a revival of sorts in the used gun market. Shooters are once again enjoying the thrills of owning and shooting some of the best of the best wheel guns ever made.
To the semi-auto fanatics and uninitiated, a wheel gun is a revolver. Yeah, remember those? It's the handgun with the rotating cylinder of loaded ammunition tubes, either five or six rounds. Of course, all of this is in jest, but it makes the point. Remington thought there was a sufficient market in revolver ammunition to bring out this new line.
WheelGun ammo is being loaded for the .32 S&W, .32 S&W Long, .357 Magnum, .38 S&W, .38 Special, .38 Short Colt, .44 S&W Special, and the .45 Colt. Indeed these are some classics. I suspect, too, that owners of guns chambered for these cartridges will be glad to see some new ammo offerings coming out for their guns. Most of these old guns are still in completely fine shooting condition.
These loads utilize Kleanbore primers and lead round nose bullets except the .357 Magnum. That magnum load uses a lead semi-wadcutter bullet. The loads are designed and configured for both competitive and target shooting. Though they are mainly loaded for revolvers, they can also be used in compatible lever action rifles.
The WheelGun ammo choices are loaded in the following bullet weights:
– .32 S&W 88 grains, lead RN
– .32 S&W Long 98 grains, lead RN
– .357 Magnum 158 grains, lead SWC
– .38 S&W 146 grains, lead RN
– .38 Special 158 grains, lead RN
– .38 Short Colt 125 grains, lead RN
– .44 S&W Special 246 grains, lead RN
– .45 Colt 250 grains, lead RN
If you own one of these old classic revolvers or maybe a more modern version, then check with your local dealer soon to order this new ammo.