Watch: 1800s High-Cap Evans New Model Carbine
Russ Chastain 03.12.18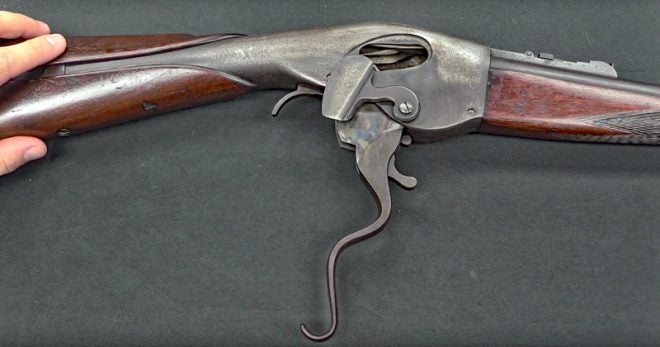 I enjoy learning about unusual firearms, and here's one that's mighty cool, and might even surprise a few folks. The Evans rifle was designed in 1873 with a 34-round capacity!
Slinging a 220-grain bullet at 850 fps is nothing to sneeze at; it's comparable to the venerable 45 ACP handgun cartridge. That's more or less what his first model accomplished. The gun in this video is a new model, which holds a mere 28 rounds of 44 Evans Long ammo, flinging a 300-grain bullet at 1200 fps. This brings us into 44 magnum territory, and is impressive, especially considering that I used nothing but a 44 magnum for the first two decades of my deer hunting "career."
The Evans rifle/carbine was developed in 1873 by a Maine dentist named Warren Evans. Its main innovation was a large helical magazine that held a whopping 34 cartridges of Evan's proprietary .44 caliber cartridge. By 1877 Evans had made a number of revisions and improvements to the gun, including developing a newer and more powerful cartridge for it. This New Model "only" held 28 rounds, but was ballistically very similar to the 56 Spencer.
It wasn't made for a long period of time, but many were manufactured (estimates range from 12,000 to 15,000) and sold in the USA, South America, and elsewhere. In the end, Winchester's lever guns simply outsold this one and it fell by the wayside.
Loading is a bit of a hassle, because you have to work the lever after inserting each cartridge into the loading port, which is in the butt of the rifle. And if you shoot a few rounds and want to top off the magazine, that's a big no-can-do; there will be gaps in the ammo stream. This, in addition to manufacturing difficulties, led to the demise of this funky firearm.