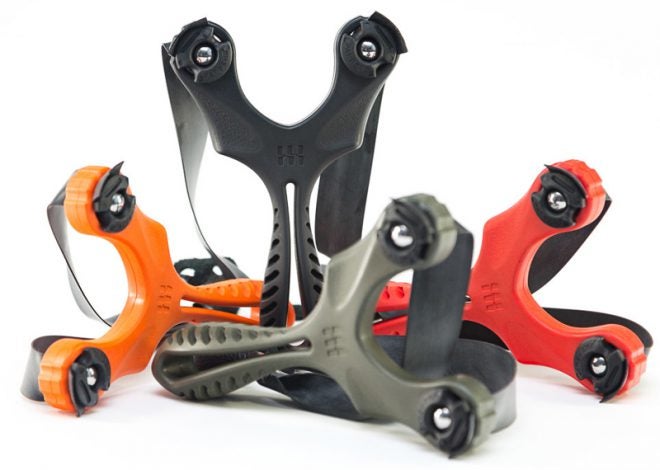 I'm not a big slingshot fan, but this guy (SimpleShot founder Nathan Masters) is serious about them, and he apparently knows what he's doing, since he wins slingshot tournaments. (Yeah, I just found out those exist.) In these videos, we learn about a new slingshot model which has apparently been in the works for quite some time: the Axiom Ocularis. It's based on his personal favorite tournament-winning slingshot, which he's been using exclusively since 2015.
I've got no skin in this game; I just thought these videos would interest y'all.
Manufacturer Specs
Includes one set of black Ocularis™ plugs and one 7/8″ straight cut SimpleShot Black Flatband
Height: 6″/155mm
Width (outside forks): 4″/100mm
Width (inside forks): 1-9/16″/41mm
Weight: 2.2oz/66gr
MSRP: $29.99
Here's the intro video, in which he tells us of the history behind, and the high points of, the new model.
Next is a video covering the specs of the new rock-hurler, which is designed with paracord handle wraps in mind, fits easily into a pocket, and features aiming grooves.