Maria Gushchina with her own customized CZ Shadow 2
Dickson 03.13.18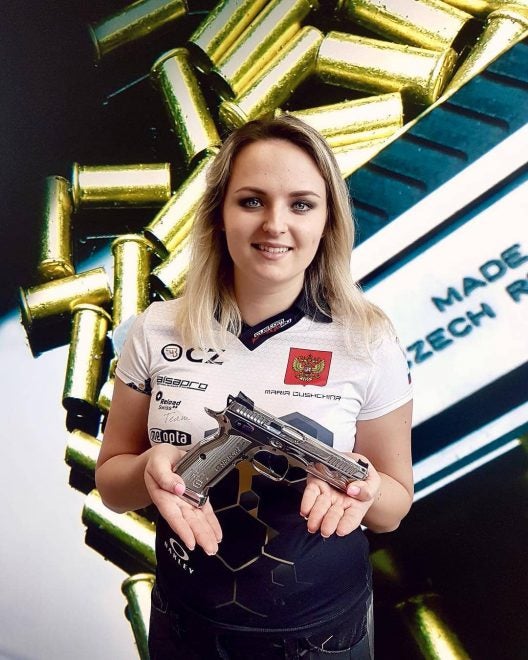 Maria Gushchina is the current IPSC handgun female world champion. She's part of the CZ Shooting Team and CZ produced a pair of customized, high polished and engraved CZ Shadow 2 for her with her initial "MG" on the aluminum grips.
At the IWA Outdoor Classic 2018 trade show in Nuremburg, Germany, CZ have announced that these pistols will become available in the market in limited numbers later this year.
We have yet to receive pricing, but will update once information becomes available.