Watch: Making a New Ebony Ramrod for an Old Shotgun
Russ Chastain 03.21.18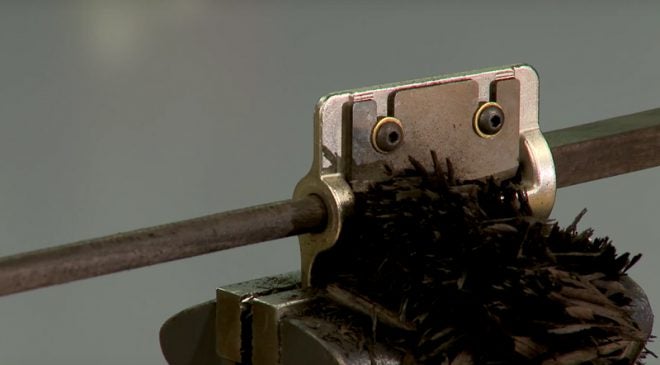 MidwayUSA's Larry Potterfield is at it again, this time whipping up a new ramrod for an old Westley Richards muzzleloading shotgun, circa 1835. The pair in this video were made for England's Prince Albert.
The original ramrod with the pair is fairly elaborate, with one larger end for seating wads and the other end doubling as a patch holder/wad puller. Oh, and it's tapered.
After turning a square length of wood into a round one in a giant pencil sharpener, he tapers it in a jig that certainly took longer to make than the actual tapering did. Then he whips up a replacement for the smaller brass end, but for some reason he doesn't cut the grooves as deeply as the originals.
The process is too detailed to describe here, but it's simplified well in this 8-minute video. But let me just add that I've never seen that much Loctite on one screw before.