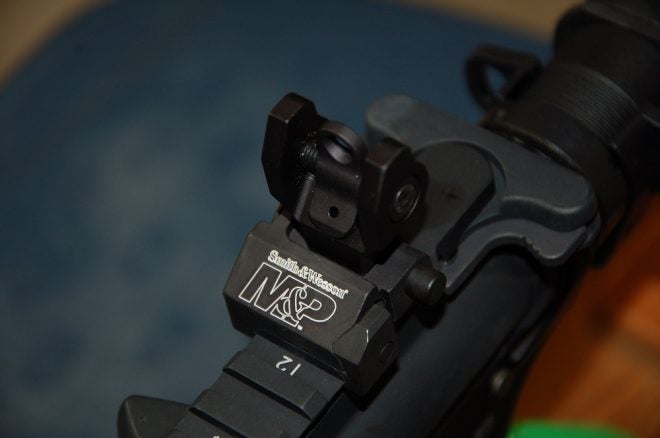 When AR-15 rifles really began to hit the general consumer shooter market, open sights were standard. However, those sights were the more or less standard type found on traditional model ARs with the high post front sight and the open-flip rear sight set into the upper unit's carry handle. Those sights were the rule of thumb early on.
To mount any kind of an optic in those days on an AR, a special mount was needed with an attachment bolt that secured it to the carry handle. Colt AR-15s even had their own optical scope with a built on scope mount. Later, more traditional riflescopes could be added to ARs by a similar type of mounting system.
Fast forward many years later when the now very popular Picatinny rail system forends were found more and more as standard equipment on AR-15s. Though these came in many different formats, short rails, longer rails, 3-4-sided, this system permitted the easy mounting of all types of sights, including red dots, electronic sights, and traditional glass optics.
When this trend of opting for a multitude of options for sighting systems picked up full speed, AR-15 rifles began to come from the factory manufacturers without any type of open iron sights. Even later when new rail systems like M-LOK, and KeyMod were developed, rifles still did not come equipped with open sights of any kind.
However, now there has been somewhat of a reversal of this approach to only having available a red dot, holographic, or other optic exclusively. Why? Because, if you are in a critical shooting situation, self-defense, property protection or other action for due cause and your optics fail, what then? What then is you are out of business.
There have been reports of optics failing. Failure usually means a battery goes dead, but other failures do happen. These are electro-mechanical devices after all and can quit working. Even if the user has available back up batteries at hand, the change out takes time. Time the shooter probably does not happen to have at that immediate moment.
The alternative? This is where Back Up Iron Sights (BUIS) come into play. When your optics go down, you may still be in the "fight." That rifle needs to remain in service. This can be done with a good set of open sight affixed to the top rifle rail. BUIS just might save your life. If your AR does not have them, get a set. They're good insurance.