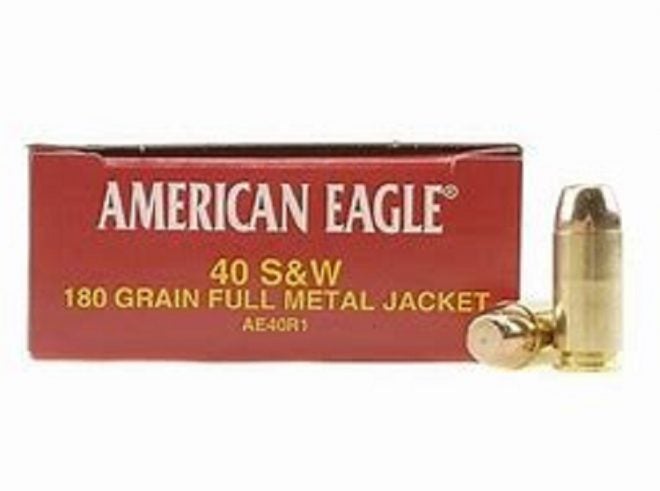 Like it or not, the 40 Smith and Wesson seems to be on a continued downhill slide. Now, there is nothing inherently wrong with the 40. It was designed to fill the gap between the 9mm (which many law enforcement agencies thought too puny) and the 45 ACP (which many LEOs thought too harsh in the recoil department). The FBI wanted the 40 to moderate their decision to try the 10mm for a short spell. Many call the 40 essentially a "10mm Short."
Now the tide has turned again. With declining budgets, more expensive ammo, less range time available and the apparent recruitment of officers unable to handle the stiff 40 recoil and muzzle blast, the 9mm is making a comeback from a stage it never really left.
Ironically, the law enforcement officers are between a rock and a hard place. As some say, they use a good ink pen more than their issued sidearm, but be that as it may, they definitely wanted/must have/deserve a pistol and cartridge capable of stopping over-the-top aggressive thug behavior to protect themselves and innocent bystanders.
What has happened over just the past few years is an iconic revolution in the ammunition design and manufacturing arena. Ammo makers have put serious efforts into bringing out new 9mm ammo choices more fully capable of handling policing efforts, while at the same time being more cost effective, easier to learn to shoot, and getting the job done on the target end.
Some attribute this whole new marketing and production effort to the demands of citizen consumers for personal protection and concealed carry weapons and ammo. The 9mm is clearly at the top of the heap in this effort, much to the chagrin of some, and the applaud of others. So, what has really happened?
Today, more than ever before, the 9mm is more budget friendly, more effective in terms of terminal ballistics energy, and bullet performance. This is all thanks to a whole host of new ammo choices on the market. Among these are Federal Hydra-Shok, Double Tap Equalizer, Hornady Critical Defense and Critical Duty, Winchester Defender, Remington Ultimate Defense and Ruger ARX. These ammunitions are geared toward maximum threat stoppage and are outperforming the 40 S&W in many categories.
Again, if you own a 40 and like it. Keep it and shoot it. But, don't be surprised if gun and ammo choices dwindle as time goes on. Maybe consider a Plan B now?