AmTac's Launches New Suppressor Line
Oleg Volk 04.03.18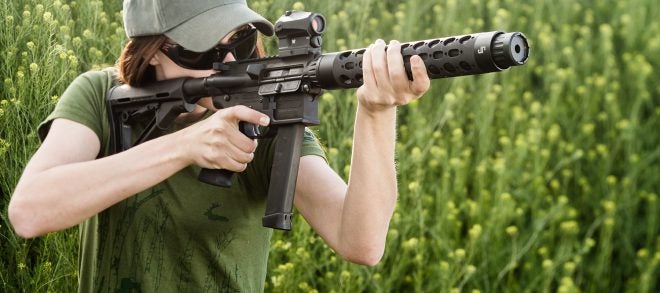 AmTac Suppressors, a Utah company, is known for reflex designs. Their 5.56 and 7.62 mufflers come with a volume behind the blast chamber to reduce blowback with AR and other semi or full auto rifles. Recently, they added two new suppressors, one in .22 rimfire/centerfire and another in 9mm. Fire Ant, a small .22 conventionally mounted monocore has an inner tube surrounding the baffle stack to simplify cleaning and maintenance.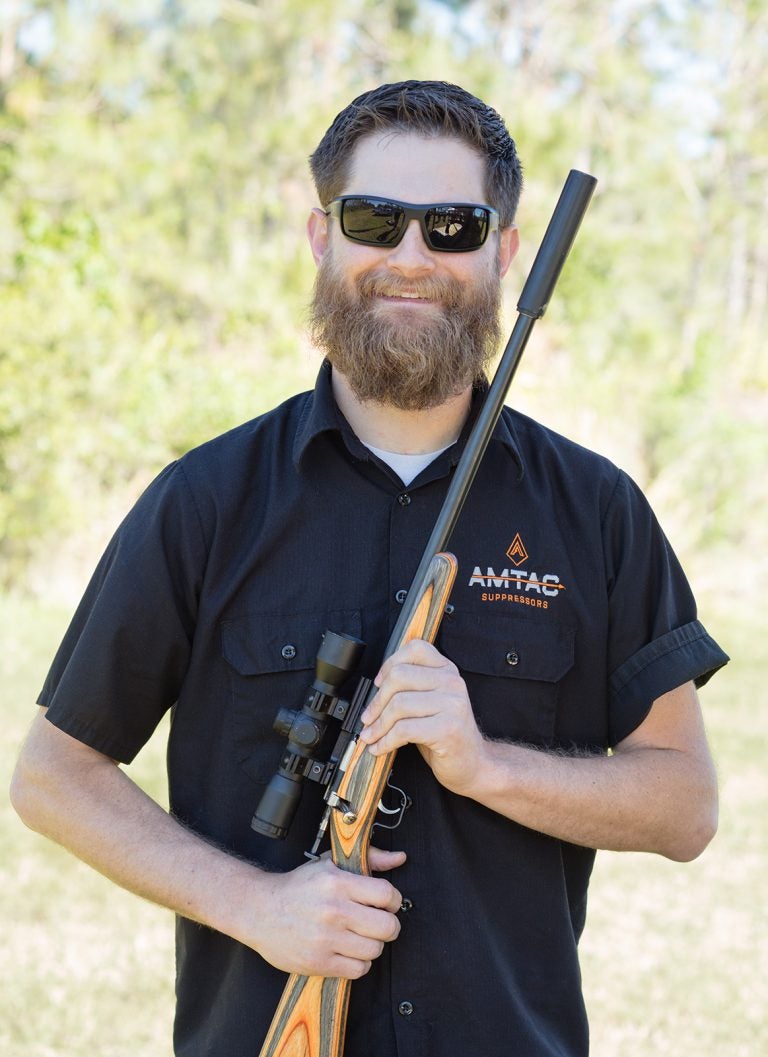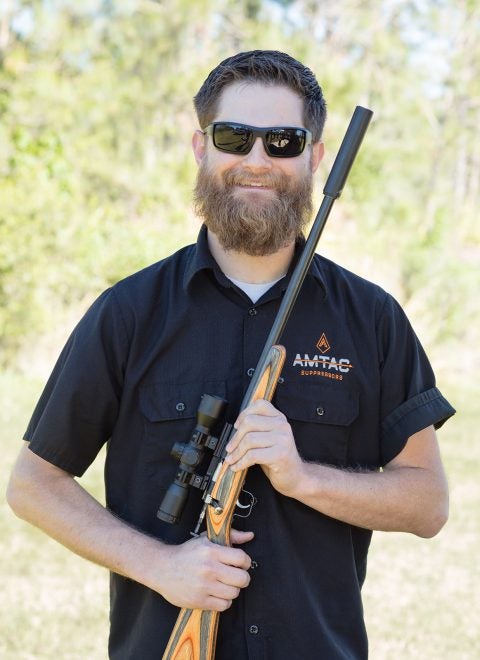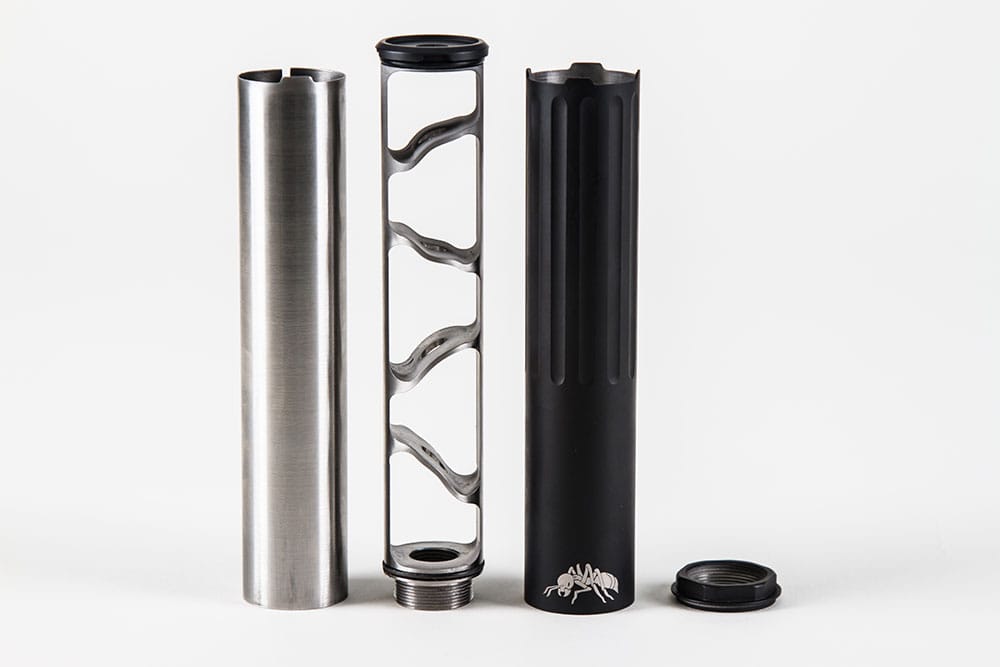 It works with 22LR and also with 5.7×28, 22TCM and similar small centerfire cartridges. The reduced gas volume involved permits a shorter design without a reflex chamber, without losing effectiveness. 36bd reduction rating appears to be accurate. In 22LR in particular, the report approached inaudible over moderate ambient noise.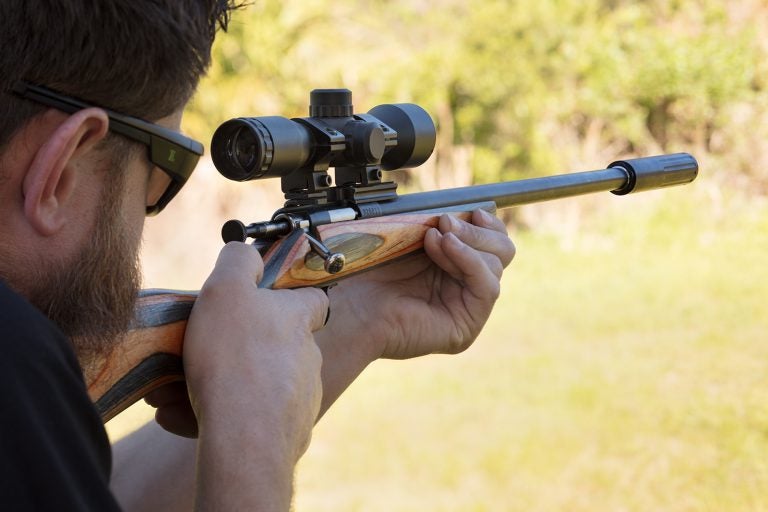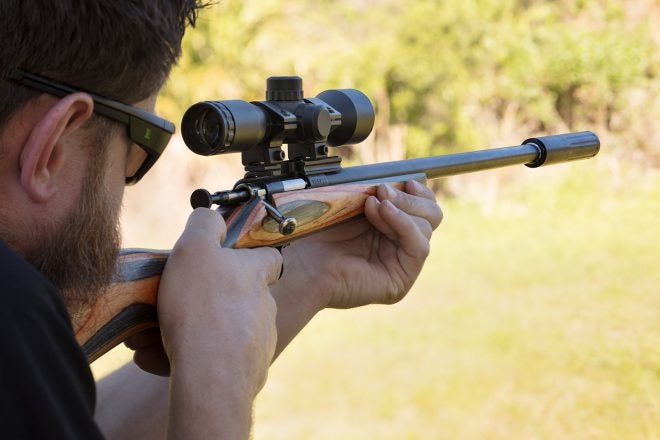 The most common result of the first shot with the suppressed Crickett was the big smile on the face of the marksman!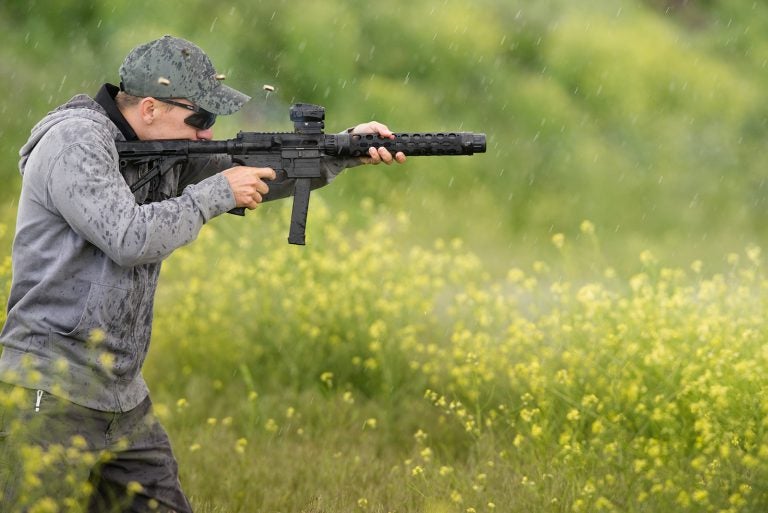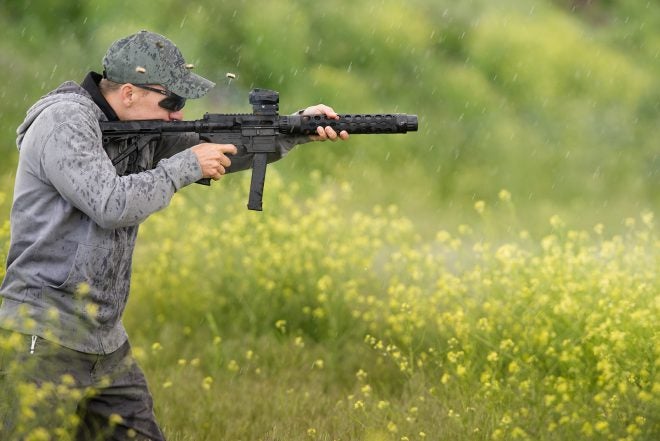 The auto-rated 9mm Hornet is also a monocore, but the inner tube isn't necessary with the cleaner jacketed ammunition. Like the Fire Ant, it's quiet, with 30bd reduction claimed and achieved. Even with a select fire rifle, it produced no blowback at the shooter. Recessed front opening protects the "muzzle" from accidental damage.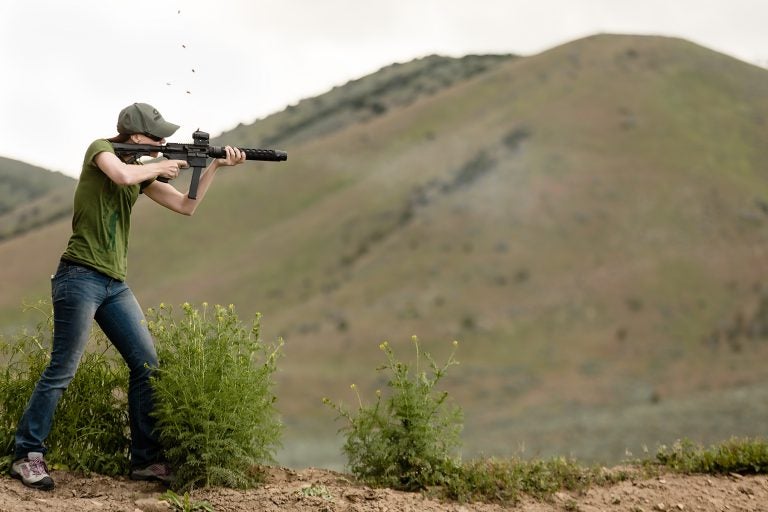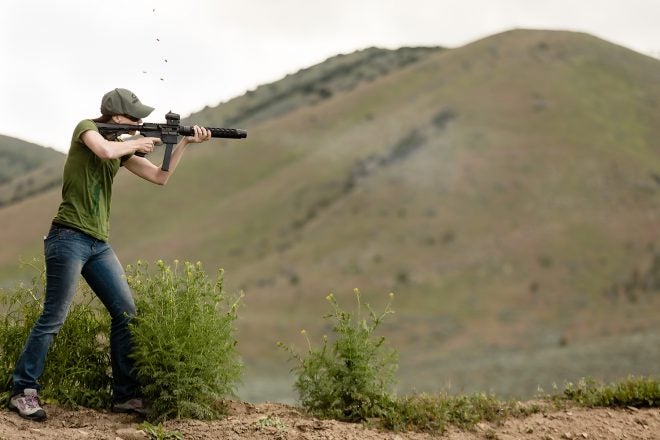 Both designs are slightly heavier than the direct competition, but the few extra ounces translate into greater durability and excellent performance under heavy volume of firing. Both designs are available in black, gray or FDE.