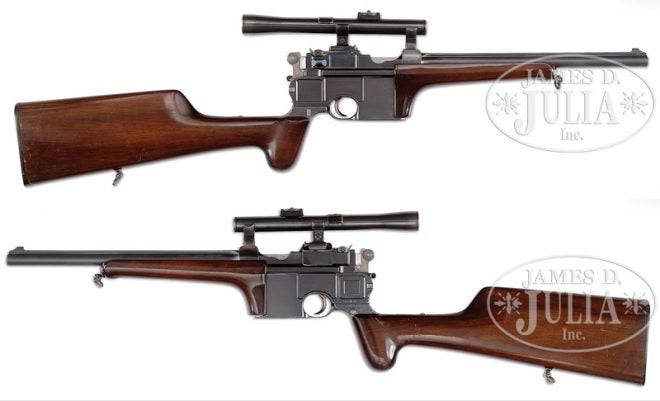 Here's an interesting old semi-auto rifle that's about 120 years old, still looks pristine, and wears a period scope–from a period when scopes weren't exactly commonplace.
Looking at the way the scope was mounted, it's hard not to be impressed. The German gunsmith who did the work certainly earned his fee. Not only is it well-engineered, the fitment between scope and mounts is great, attention to detail is there, and the metal finish blends right in with the rest of the gun.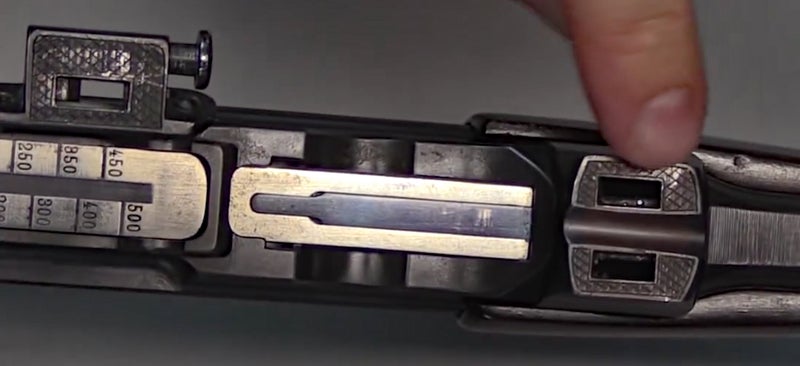 I don't see any fasteners holding the scope mounts to the gun, and I wonder if they're both silver-soldered in place. The auction page says the rear base is sweated on, but doesn't specify about the front.
I'd love to have this old popper; wouldn't you? Alas, the sale price of $51,750.00 is a tad above most pay grades.