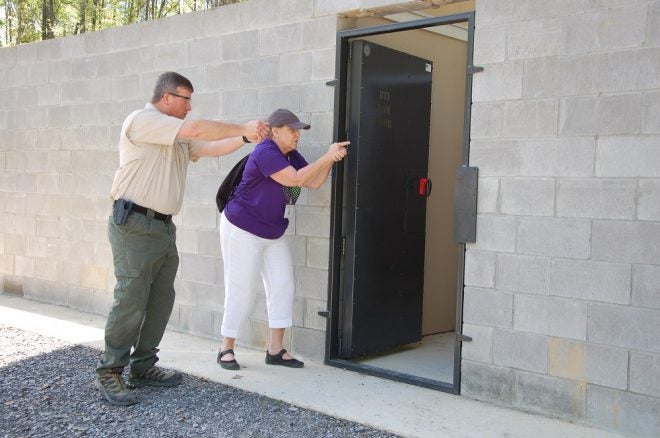 Any sensible woman reading this title is likely to say "What a stupid question?" True that given this day and age of personal assaults upon individuals or even crowds is a nearly daily occurrence. If you are not aware of these current societal conditions, then you need to light that candle in your cave to read the newspaper.
These are tough times for everybody, but especially it seems the female gender of our species. The assumption by thugs often underestimated is that a female makes for an easy target to assault, rob, rape, kidnap or worse. More and more women are proving the criminal element wrong on all accounts. Women have had enough and aren't taking it any more.
Organizations such as the The Well Armed Woman were created just to focus on helping women learn to shoot firearms to defend themselves. Today the group has state chapters all over the country providing support and first hand training to see that women are arming themselves appropriately, and skillfully.
Likewise shooting ranges around the country are also supporting the increased interest in women learning to shoot all firearms with proficiency. For example, the exceptional Boondocks Firearms Training Academy located in Raymond, Mississippi is a home base for a TWAW Chapter.
Organizer and active participant Kim Condon is not only an expert shooter herself, but through her range and partner/owner/husband Dr. Mark Condon, they continue to offer training courses of fire specifically for women of all ages that want to learn the elements of self-defense shooting. Participation is growing with the influx of other national shooters and trainers coming to the facility to put on shooting demonstrations and hands-on training at the range.
"We want to see all women learn to shoot correctly and responsibly. We teach the basics beginning with fitting an appropriate handgun to the shooter, complete safety orientation to firearms use and ownership, then beginner level live shooter training on the range. In time this can advance to enhanced training leading to a concealed carry permit, as well as rifle and shotgun training. The sky is the limit for a woman shooter these days," says Kim Condon.
Woman should definitely learn to take their own self-defense personally. However, the best route for this is to join a shooting group such as TWAW or a shooting range that offers quality training provided at the participants pace. When or if things go bad, the 911 call, if made, may bring help fifteen minutes later or never. Your self-defense is your responsibility first and foremost.