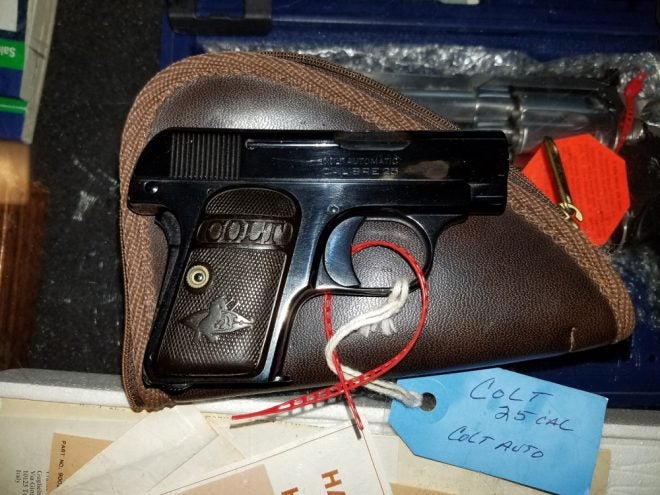 When we think of today's version of a pocket pistol, it is rather far removed from the type of handguns developed for easy carry back in 1900s. In fact, in this modern age of concealed carry personal protection pistols, we are more often talking something like a Ruger LCP, Kimber Solo, or any number of small framed pistols in .380 ACP or even the 9mm.
These are guns like the one's handgunner John Taffin described as "PPPs" or Perfect Pack'n Pistols. He so often describes his classification of such guns as mini-powerhouses that can still be toted in an IWB holster, Sticky Holster, or even in blue jeans or pants pocket, front or rear. That is not the type of pistol at all that started the pocket pistol rage back at the turn of the century.
The move toward design of small vest and pocket pistols originated by demand in Europe for a small gun for military officers of high rank, and also certain classifications of law enforcement such as detectives. Many countries were producing a wide variety of such handguns in small calibers of dubious defense capability, but were highly coveted none-the-less. Having one became a more or less status symbol among European militaries and police.
Though there were earlier examples before 1900 especially in small .22 and .32 caliber revolvers, the real pocket pistols came to the forefront when the famous firearms engineer and inventor John M. Browning turned his attention to small pistols in the 1890's. His first pocket pistol design was the FN Model 1900 chambered in the 7.65mm. His first successful 6.35mm pistol was contracted to FN in Belgium that resulted in the FN Model 1905. Then the race was on.
Later in America the 6.35mm became known as the .25 ACP, because Americans were not "into" the metric system of European millimeter caliber designations. It was made famous by the first Colt pocket pistol to compete with versions coming from all over across the Big Water. The Colt Model 1908 Vest Pocket Pistol became very popular and can still be found at gun shows today for the careful collector.
As the German terms in the title indicated, pocket pistol and vest pocket pistol demand was high. These could be easily carried truly in a pants pocket, watch pocket, or the pocket of a suit vest. Though the .25 ACP (6.35mm) and the .32 ACP (7.65mm) were dubious in terms of defensive power, they remained popular. Both calibers can still be had today in pocket pistols.
By 1914 numerous countries produced these pocket pistols including Germany, Italy, Austria, Belgium, Spain, Great Britain and of course, the United States. Even the Russians, Japanese, and Chinese got into the act. Though our definition of pocket pistol may be a little different today, the original concept is still very popular.