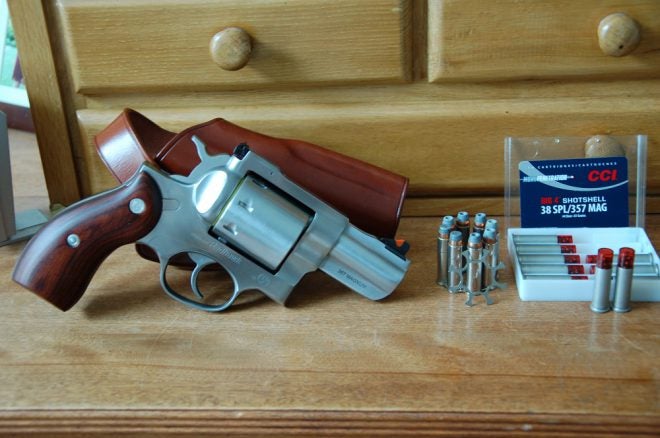 Hunter, hiker, adventurer, prepper, or survivalist, if you wonder out into the back country what handgun do you want with you? For sure, if out in such areas, then you will have a suitable long gun with you. However, as an adjunct to that long barrel, what if you could or should also tote a sidearm for a whole host of reasons. What would you choose?
Indeed, what a marvelous question to put to a crew sitting around the campfire. Forget politics, or old high school or college sweethearts, this is serious business. Pose it with conditions or circumstances to really spice up the conversation. You will not be shocked at the myriad of suggestions such a hypothetical will yield.
You'll likely get every response under the moon, and probably many more questions than answers. Having done this, I know it can be a fun and instructional experience. Glean all the comments and sift them for yourself as a way to answer your own inquiry and thus help you formulate your own choices. After all, one could just as easily get lost or sideways from an elk camp or any other stretch of woods or wilderness wonder for an impromptu overnight stay or shelter in place.
Ah, the gun, which handgun? Do you want power in the cartridge it can handle, or something configured to pot a rabbit? What if a coyote, mountain lion, or worse, a bear should scent you and wander in to check out the chances for a takeout meal? In this day and age, it could be a two-footed predator that stalks you hoping to relieve you of your gear. It has happened.
To such a pose, I have heard everything in the book. From every possible revolver, single and double action to a slab-sided 1911 or even once a guy suggested a Desert Eagle in .50AE. Whatever lights your fire or muzzle flash. But, get real.
Me? Under such circumstances, I would pick either a good single action Ruger Blackhawk or a double action Ruger Redhawk or Super Redhawk. An N-frame Smith and Wesson magnum would do well, too. Of course, many gun models could be picked for the chore.
It makes little sense to tote anything less than a .41 or .44 Magnum. Bring some bird shot if you want to take a rabbit, grouse or squirrel along the way. An easy to handle 4-inch barrel would be good, but one could abide with a 6-inch. Use heavy loads with hunting bullets. I'd say 50 rounds at least in the backpack. Such a combo should help you sleep better in the wilds.