Woman Calls 911 on Father with Kids at Park Due to His Pro-2A Shirt
Rachel 04.18.18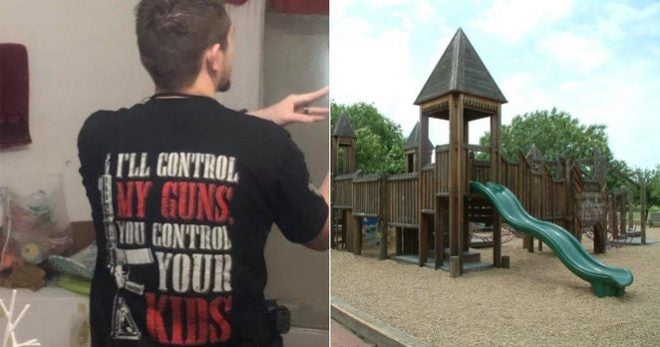 A Texas dad playing with his children at a local playground got quite a surprise when the police showed up to question him, stating that his pro-gun shirt was "making other parents uncomfortable". Troy Johnston and his two daughters, ages four and six, stopped at Castle Park on March 30, so the children could enjoy the park's swings and maze, he told Blue Lives Matter.
Several other parents approached Johnston while his daughters were playing, alerting him to the fact that a woman was very irate with the verbiage on his shirt and was threatening to call the police and warning other parents not to go into the park because of "a man with a gun." Johnston was legally and openly carrying his handgun on a hip holster.
According Benbrook Police Department (BPD) Corporal J. Reese, a woman contacted the department at approximately 3:21 p.m., and reported a "suspicious person" with a "gun holstered to his chest," was wearing a shirt that read "You control your kids, I'll control my guns."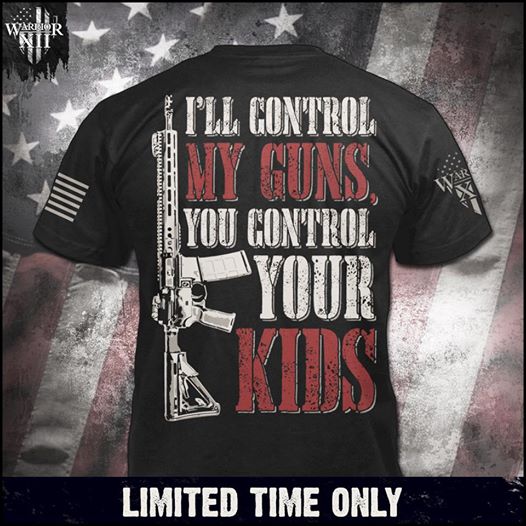 Cpl. Reese arrived at the scene, where he made contact with the woman.
She claimed that Johnston "was making other parents on the playground very uncomfortable with his t-shirt," the corporal wrote in his report of the incident. "The subject did not act threatening to anyone, nor did he threaten anyone."
The woman told police she was not worried about the gun – which officers noted was located on Johnston's hip, consistent with the information he provided to Blue Lives Matter.
She was not scared of the gun," Cpl. Reese said. "[She] was concerned about his t-shirt.
Johnston "voluntarily identified himself" to police as he sat in his vehicle, the corporal noted.
"I offered my LTC to the cops. They didn't ask," Johnston told Blue Lives Matter. "I love my shirt," he said. "I'll probably order more just so I can wear them every day I'm off of work."