Watch: Easy Way to Free a Stuck Knife That Was Batoned
Russ Chastain 04.20.18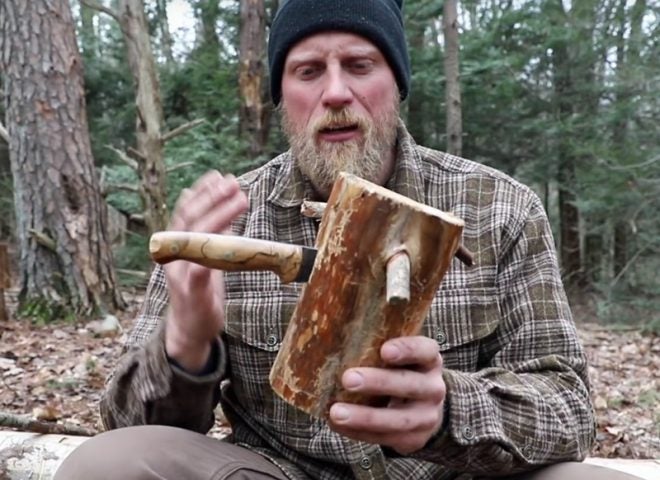 So you're out in the woods pretending to be a master of bushcraft–er, I mean, having a good time, messing around with that big ol' fixed blade knife. You may be tempted to find a hunk of wood to act as a baton and split some wood using that knife. And hey, it's your knife so knock yourself out. But then it gets stuck.
When that happens, frustration can set in quickly. Instead of getting mad, STOP batoning your knife and start thinking about how to use the laws of physics in your favor.
I gotta love how this video condenses this handy tip into such a short video; the entire thing is less than 2 minutes long, and when you're done watching you'll know how to get that knife out of the wood.
Enjoy.