What is the Best Livestock for Prepsteaders
Kevin Felts 05.15.18

For preppers who are interested in moving past stockpiling and getting into prepsteading, let's take a few minutes and talk about livestock.
To help determine what is the best livestock for preppers, let's look at history. For those of you who read my blog, and my articles on the forum, and my articles here on AllOutdoor should know, I am a student of history. We have talked numerous times about using history to shape our prepping plans.
While doing a YouTube live stream question and answer session, John asked "What was my favorite livestock." My answer was chickens, but also small farm animals. The reason for my answer is based off historical examples from the Middle Ages.
When it comes to farm animals, people in the Middle Ages relied heavily on small livestock.
Examples:
Goats
Sheep
Pigs
Geese
Ducks
Chickens
What about cattle? Cattle were used for milk, cheese and butter production. Rarely were cattle butchered. The practice of smoking meat to turn it into jerky had not been developed in Europe. This meat if a cow was butchered, chances are hundreds of pound of meat would go to waste.
Then, we want to look at livestock that does not have to die to produce food.
Goats
Sheep
Pigs
Ducks
Chickens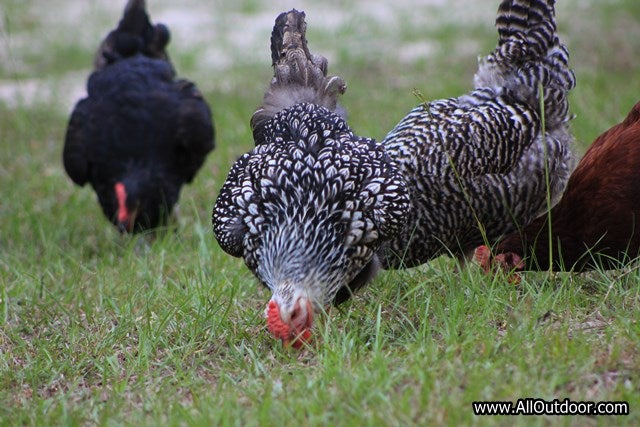 Why are pigs listed?  Because they reproduce like rats. The adult pigs were kept for breeding purposes, and then the piglets were butchered.
According to Life in a Medieval Village by Joseph and Frances Gies, pigs were valued more than cattle. Then there was storing salted pork in barrels.
In essence, pigs grow faster than cattle, reproduce faster, and can be stored as salted pork.
What about milk? Cows milk can be replaced with goats milk.
What about rabbits? Why keep rabbits, and spend time and resources on them, when they can be hunted? For example, my 1/2 acre chicken yard is a safe haven for rabbits. Since I built the chicken yard I have seen more rabbits around the farm than I have ever seen.
So what is the best livestock for prepsteaders?
Small livestock which can be butchered and eaten by a family, or by a small group of people, and very little go to waste.
Animals that produce some kind of food almost daily. This could be eggs or milk.
Animals good at foraging: Ducks, chickens, goats, and guineas.
Hopefully this article has given the reader some ideas.