The Essentials: Tools for Backcountry Survival
Diana Faria 05.18.18

Whether you're planning a hunting trip or organizing a backcountry expedition, you'll be prepared for anything nature can throw at you with these versatile camping tools.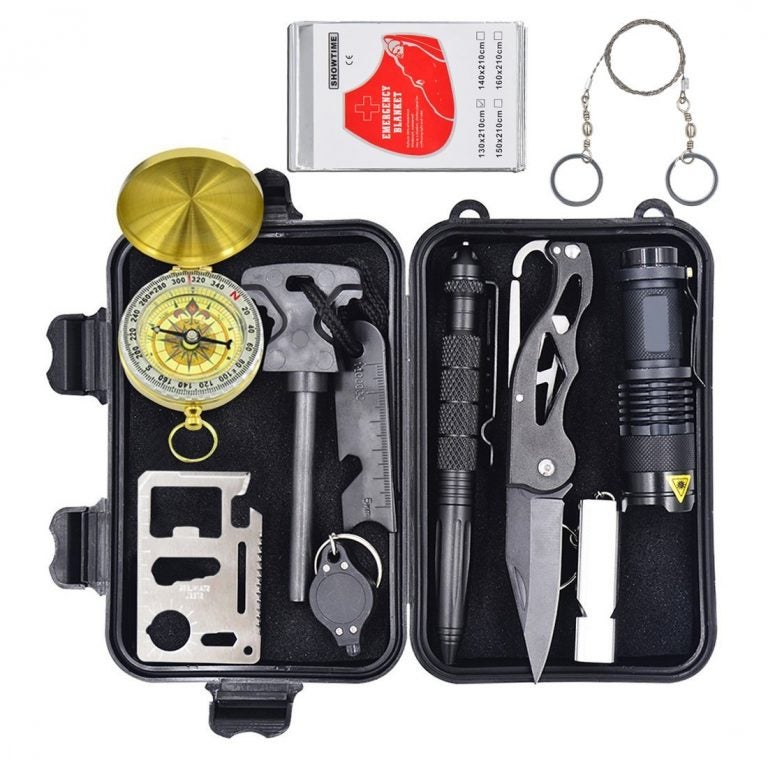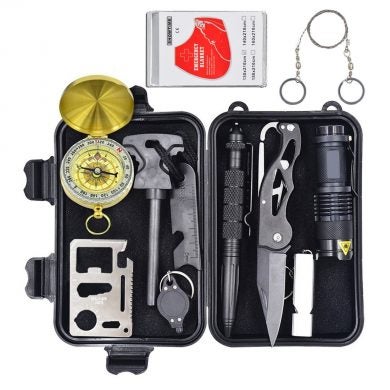 Eachway's handheld emergency survival kit features ten items to make everything from starting a fire to navigating a breeze. This waterproof tool kit includes essential items such as compass, firestarter, flashlight, portable keychain light, multi-functional knife, tactical pen, Swisscard and even a wire saw. It also comes with two emergency items: a thermal blanket to keep warm and a loud whistle to call for help, all packed into a sponge-lined 6.5- by 4.5-inch case.
Eachway 10-in-1 Emergency Survival Gear Kit, Amazon


Made of steel with a powder-coated finish, SOG's shovel only weighs 24.5 ounces and folds up to fit inside most backpacks. Unlike most collapsible shovels, this one not only has serrated teeth to slash and cut through shrubbery or rope, but it can also be rotated 90 degrees to reveal a pick which can be also used as a hoe. Plus, it comes with its own nylon carrying case for easy transportation.
SOG Specialty Knives Entrenching Tool F08-N, Amazon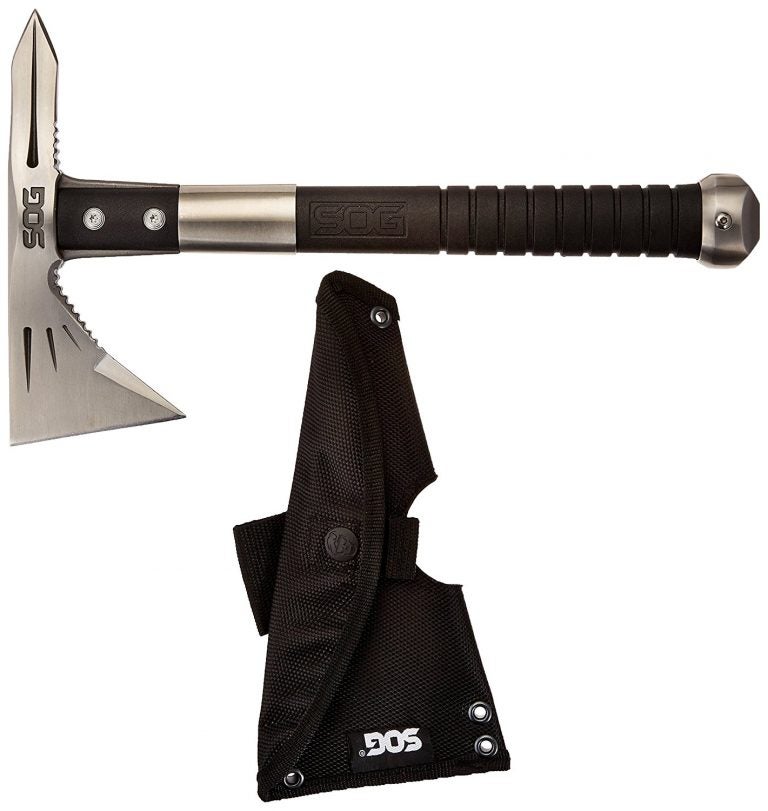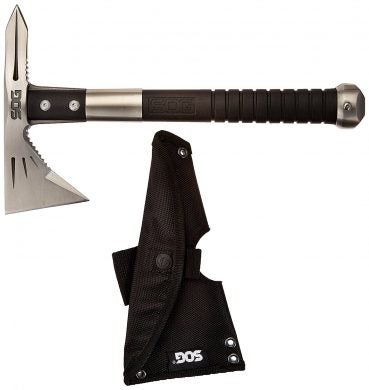 The small, light Voodoo Hawk Mini is a combination of SOG's Fast Hawk and Tomahawk. It features a stainless steel blade and glass-reinforced nylon handle, plus a nylon sheath to keep the blade protected when not in use. Its small size makes it ideal for ax-throwing hobbyists as well as long-distance travelers who need to pack light.
SOG Specialty Knives Voodoo Hawk Mini Tomahawk F182N-CP, Amazon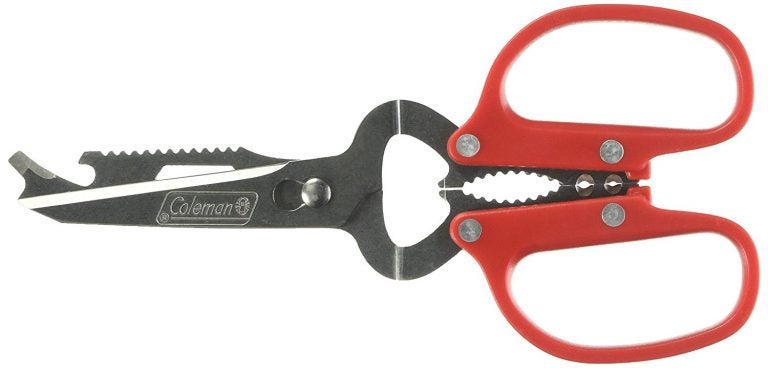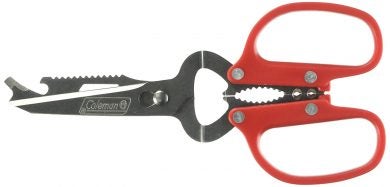 Get the most out of your tools by investing in a pair of scissors that does more than just cut everyday items. These 12-in-1 Coleman scissors are specifically made for camping so you can carry fewer tools in your backpack. Not only are they a workhorse in the camp kitchen, able to cut through lettuce, carrots or any other veggie, they can also de-scale fish, crack open nuts and open cans and bottles. These scissors feature a magnet, two kinds of wrenches and even a wire stripper and cutter.
Coleman 12-in-1 Camp Scissors, Amazon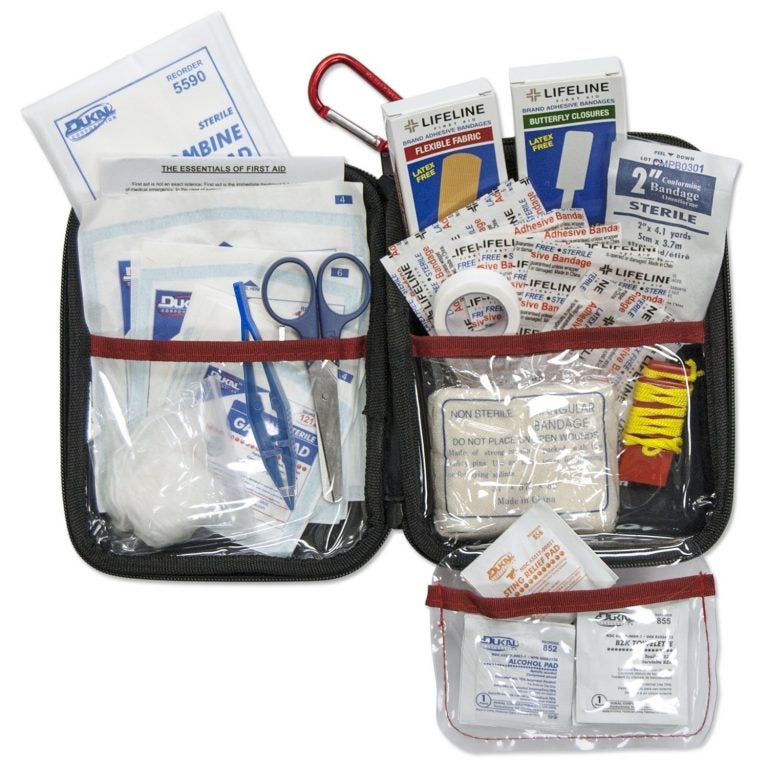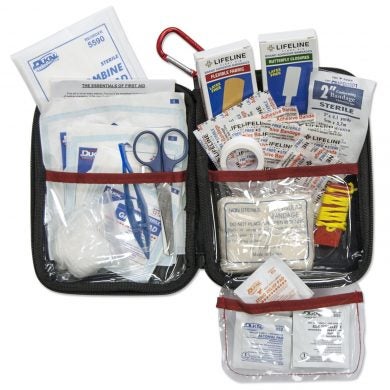 A first-aid kit is a necessity for camping, especially if you're going off-trail. While trekking wooded areas, even the most seasoned hiker can catch a few bumps and bruises along the way. Included in this hard shell first aid kit are scissors, tweezers, two pairs of vinyl gloves, alcohol prep pads, tapes as well as gauze and bandages in different sizes for specific body parts (knuckle, knee, elbow, etc).
Lifeline 85-Piece Large Hard Shell First Aid Kit, Amazon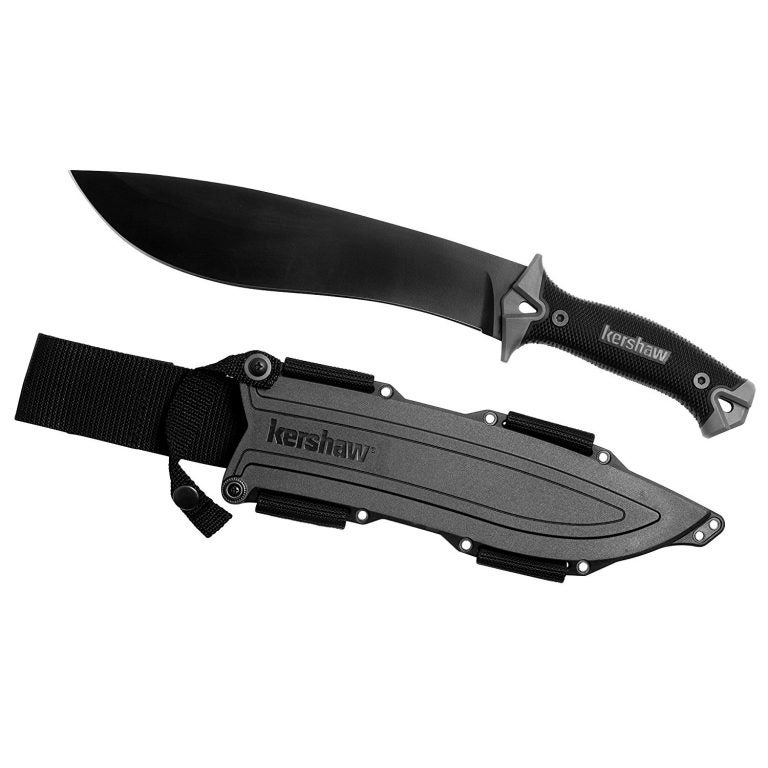 If you need something more robust than a pair of scissors but not as hefty as a hatchet, this 10-inch camp knife will do the trick. The blade is made of powder-coated carbon steel and the contoured handle has a built-in hand guard to protect your digits. Reviews praise the knife for its durability and sharpness, even after chopping and hacking. When the day's work is done, Kershaw's convenient sheath (which is both left- and right-handed) keeps the blade safely stowed away.
Kershaw 10-Inch Camp Knife, Amazon
---
This post is sponsored by Amazon and brought to you by WiseGuide. WiseGuide exists to help readers navigate the vast e-commerce marketplace. We write about things we think you'll like, introducing you to great products, services, and special deals. We'll update the links whenever possible, but please keep in mind that deals may expire and prices are subject to change. We may earn affiliate commission if you make purchases through our links. For more follow WiseGuide on Twitter @WiseGuide_.
SaveSave
SaveSave
SaveSaveSaveSaveSaveSaveSaveSaveSaveSaveSaveSave
SaveSave
SaveSave