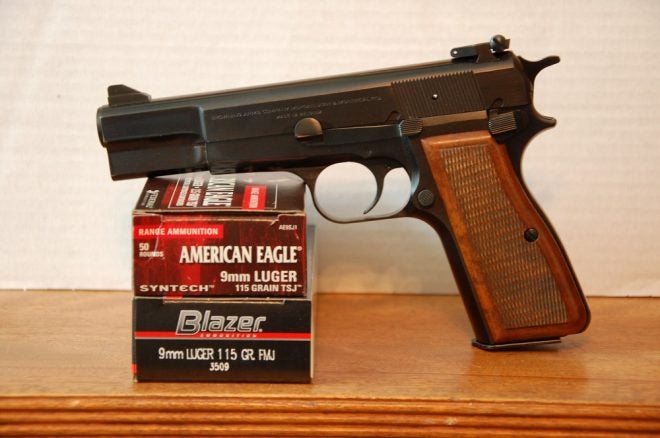 Over the eons, there has been bad news forthcoming from the world of firearms manufacturing that leaves gun lovers depressed. Think back about Colt shutting down production of several great revolvers. Those included the Colt Detective, the Python, the Diamondback, the Trooper, and several others. Smith stopped producing a number of classics or features of other great handguns including pinned barrels, and recessed cylinder chambers. Many rifle and shotgun makers have dropped excellent models as well.
Unfortunately, such is the real world of firearms manufacturing, sales, and profits. If a particular model is no longer selling well, or finally becomes too expensive to make, then tough decisions have to be made. As the profile of gun owners changes over time, too, interest in certain models declines. Chalk it up to the reality of the gun business world today.
News came recently that Fabrique Nationale in Belgium will cease manufacture of the famed Browning Hi-Power designed in great part by John M. Browning. Browning actually died working on this pistol at FN before it was completely finished making the Hi-Power his last pistol project. Dieudonne Saive stepped in to finish the design to its final model.
I first saw a Browning Hi-Power when I was in college in Columbia, MO at a downtown Western Auto store in 1969. Though I was quite a study of guns back then, I was not familiar with the Hi-Power. When I saw it in the glass case, I asked to handle it. That was all it took. Among all the guns I have handled or owned in 50+ years, the Browning Hi-Power had the most comfortable grip for my hand. I paid $190 for the pistol. At some point with my collecting habits, it was sold. There were others though.
The Hi-Power is a single action, semi-auto pistol chambered for the 9mm Parabellum. It was the first pistol design using a staggered magazine increasing the capacity to 13 rounds, plus one in the chamber. Initial production began in 1935. It has been offered in various models.
The history of this pistol is long and worthy of dedicated study. Collecting the Hi-Power would create quite a quest. This pistol saw service in wars, military and police actions all over the world. The Hi-Power was adopted by some 68 different countries. Many copies and clones were produced.
Bearing the Browning name in America, the Hi-Power has always enjoyed a good following, but alas, newer, polymer framed pistols have taken the lead. It is sad to see the Hi-Power production end. If you find one new in the box, or a prime used specimen, I'd snap it up.