The Coolest Anti-Surveillance Gear on Amazon
Diana Faria 06.04.18

Technology is evolving at an alarming rate. Today, we can barely walk down the street without being caught on a surveillance camera or have someone overhear our cellphone conversations. Even worse is the possibility of identity theft or being spied on using hidden cameras or GPS transmitters. Protect yourself from unwanted photographs and bugs with these anti-surveillance gadgets.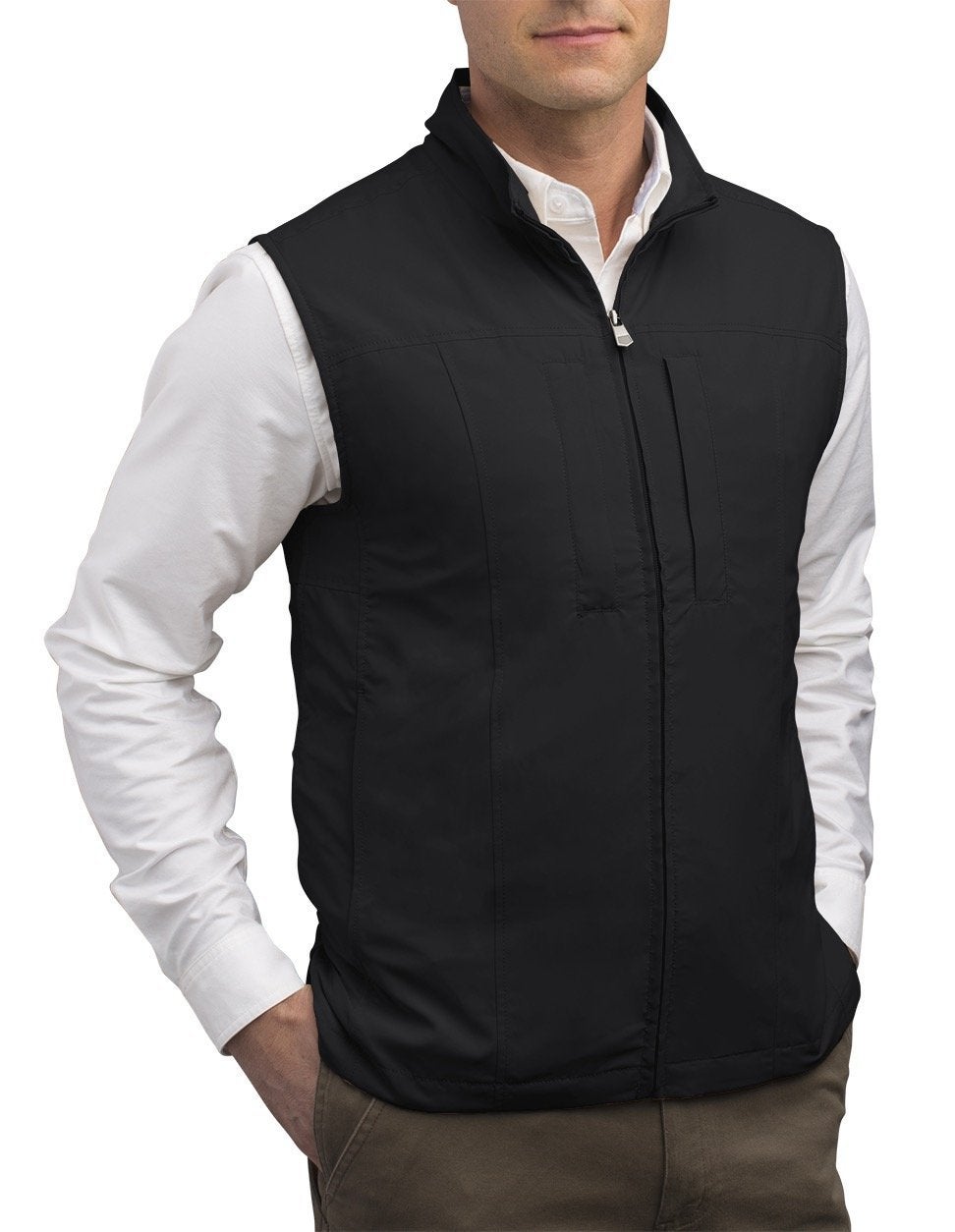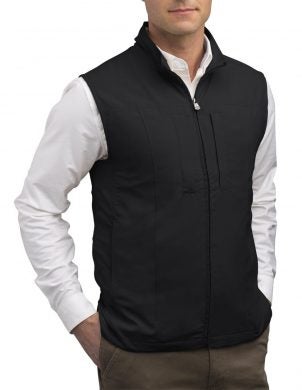 For the avid traveler—or city dweller—who always carries everything on their person, having a functional garment to organize all your items is a must. Not only does the ScotteVest boast an incredible 26 pockets, almost every single of one of them is tailored specifically for a particular item. For instance, the clear pocket on the chest area is designed to hold a smartphone so you can use it without removing the device from your pocket (particularly useful when it rains). Most importantly is the pocket engineered to block radio frequency identification (RDIF). This pocket keeps valuables such as credit and debit cards, as well as passports, safe from skimmers looking to steal your identity by blocking frequencies up to 13.56 MHz.
SCOTTeVEST RFID travel vest, Amazon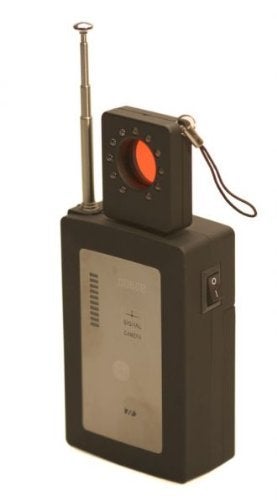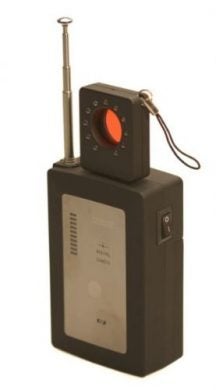 If you're concerned about the possibility of being monitored, the best way to verify your concerns is by purchasing a sweep machine. The Spy Hawk is able to pick up frequencies between 10 MHz to 10 GHz, meaning it can detect the nearby area for GPS transmitters, microphones, phone bugs and even modern-day surveillance equipment. Small, fast and discreet, this device is especially useful for finding equipment in places you wouldn't suspect it in such as dressing rooms, washrooms and hotels.
Spy Hawk law-grade counter surveillance pro sweep 10GHz, Amazon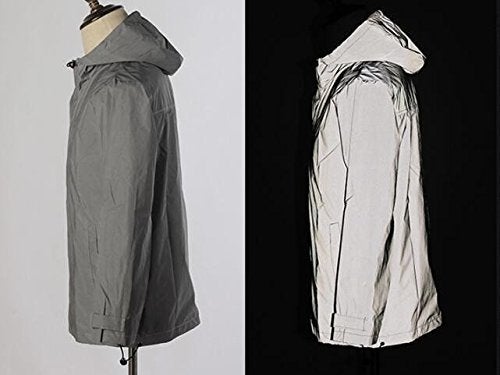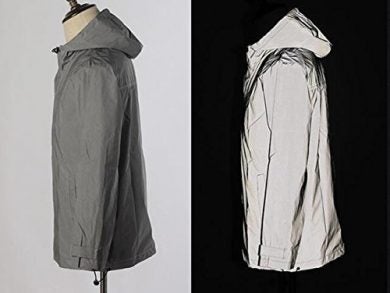 For celebrities and public figures, one of the most intrusive ways to be spied on is being photographed by paparazzi. Quash a surveyor's hopes of a capturing any image with a flash by wearing a reflective jacket. This windbreaker not only protects you from the elements but also from flashing cameras. Due to the jacket's 3M reflective fabric, any other feature (including faces) are blacked out. This lightweight waterproof jacket is extremely wearable and packs down quite small.
LukLoy 3M reflective waterproof windbreaker jacket, Amazon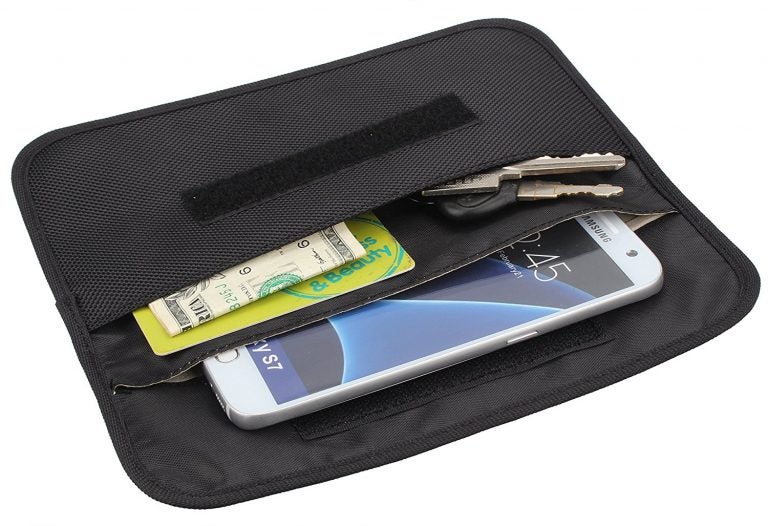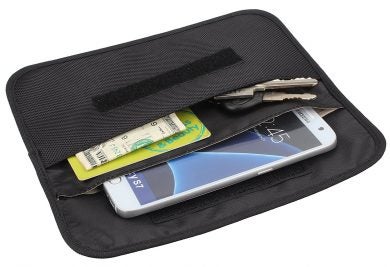 Investing in a signal-blocking pouch is the best way to keep your phone safe. This sleek bag contains a silver lining that blocks RFID readers between 10 to 30 kHz to protect items such as smartphones, chip-enabled cards and even car fobs from being accessed. The lining also prevents your phone from obtaining reception, meaning your phone will not be able to receive texts, phone calls or a GPS signal. Not only is this feature useful for visiting quiet places such as churches and hospitals but it also prevents unwanted GPS tracking. If you do want to receive calls and texts, this pouch can also be used as an everyday case by simply pushing the silver lining to one side and storing your items in the black interior.
Wisdompro RFID signal shielding pouch, Amazon
---
This post is sponsored by Amazon and brought to you by WiseGuide. WiseGuide exists to help readers navigate the vast e-commerce marketplace. We write about things we think you'll like, introducing you to great products, services, and special deals. We'll update the links whenever possible, but please keep in mind that deals may expire and prices are subject to change. We may earn affiliate commission if you make purchases through our links. For more follow WiseGuide on Twitter @WiseGuide_.
SaveSave
SaveSave
SaveSave