The Essentials: Your Fishing Trip Packing List
Diana Faria 06.07.18

Whether you're casting for tonight's dinner or catching up on lost time with friends, you'll want to make sure you've got the right gear for your next fishing trip. Treat this article like a checklist, you'll want to tick off these items before your next expedition.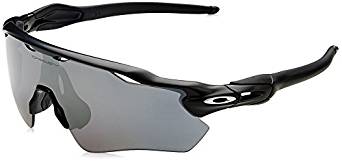 Your everyday sunglasses will not be sufficient for full eye coverage during a fishing trip. Wraparound sunglasses like these Oakleys will give you peripheral vision coverage and do a better job at staying put in sweaty conditions. These plastic shades are durable, boast polarized lenses and have a 100 percent UV protection coating. Best of all, they enable the wearer to see more clearly, as it warms dull colors and provides a sharper contrast for a crystal-clear view, which is especially important when you're trying to see where your next catch is.
Oakley Radar Ev Path Sunglasses, Amazon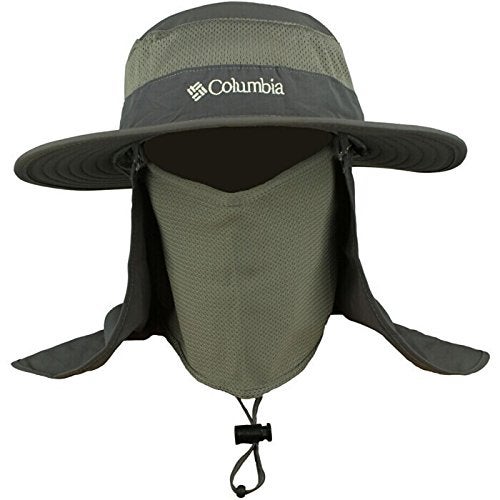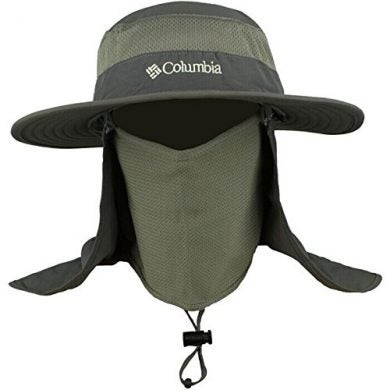 The last thing you want to worry about is getting a sunburn. While lathering on sunscreen is always a good idea, covering any exposed skin with fabric is your best bet against UV damage. Columbia's fishing hat has a wide brim to cover your head; but with all that sunlight bouncing off the water, a brim alone isn't enough to protect your face. That's why this hat features removable flaps to cover your neck and face from the nose down. They also work great against bugs. This one-size-fits-all hat can also be used to protect your skin from the sun's harmful rays during hiking, camping or even gardening.
Comfortable footwear is essential to making your fishing trip an enjoyable one. Keen McKenzie's hiking shoes have good traction and won't slip on wet decks or canoes, plus their rubber sole makes trekking to your destination easy. These shoes also feature a non-marking rubber exterior sole which not only provides grip on slippery surfaces, it also keeps moisture out when you're trying to catch some lunch.
Keen McKenzie II Hiking Boot, Amazon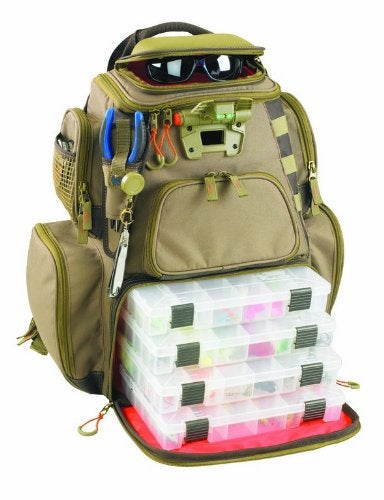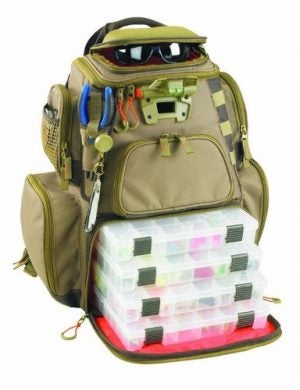 There's no need to drag your grandfather's antiquated gearbox out onto the trail anymore. Wild River's backpack holds everything you need within its multiple pockets and lets you keep both hands free while carrying it. Its main zipper compartment holds three medium No. 3600 or six small No. 3500 trays to keep all your hooks, lines and tackle neatly organized. There is also a middle storage pouch which flips down and provides a sturdy surface to hold small items while you're working, plus four side pockets and a hard top case to protect sunglasses. The rubber feet will elevate your bag off the ground to keep it dry and the rain cover included in the pack can cover it all up when the skies begin to darken.
Wild River by CLC Tackle Tek Nomad Lighted Backpack, Amazon
---
This post is sponsored by Amazon and brought to you by WiseGuide. WiseGuide exists to help readers navigate the vast e-commerce marketplace. We write about things we think you'll like, introducing you to great products, services, and special deals. We'll update the links whenever possible, but please keep in mind that deals may expire and prices are subject to change. We may earn affiliate commission if you make purchases through our links. For more follow WiseGuide on Twitter @WiseGuide_.
SaveSave
SaveSave
SaveSave
SaveSave
SaveSave
SaveSave
SaveSave
SaveSave
SaveSave