Man Robs Store With Toy Gun, Gets Shot With Real Gun
Kevin Felts 06.12.18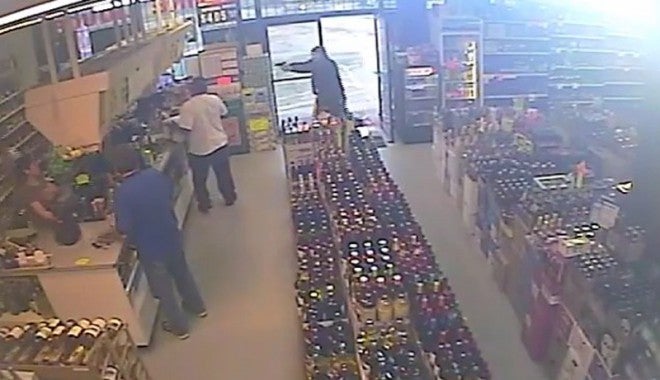 In Orange, Texas an individual got the idea to rob a store with a toy gun. He walked in, brandished the firearm, but the store clerk was armed with a real gun. Chances are we can piece together what happened next.
We can not blame the store clerk. In his statement to the police he said he, "Feared for his life."
Orange, Texas is a town on Interstate 10 at the Texas and Louisiana border. The community has struggled with high unemployment and low wages since at least the early 1980s. Before the early 1980s Orange was supported by shipyards which built ships and offshore drilling rigs.
When the shipyards left, the economy of Orange collapsed and has never fully recovered.
I know all of this because I grew up in Bridge City, which is next to Orange, Texas.
Convenience store clerk fatally shoots suspect wielding toy gun during robbery in Orange.
Police are investigating after a convenience store clerk in Orange shot and killed a robbery suspect early Monday morning.

William Jerome Broughton, 55, of Orange, was fatally wounded after he entered a convenience store in Orange brandishing a toy gun and demanded money, according to a the Orange Police Department.

[…]

The clerk told police that he feared for his life and police say the shooting appears to be self-defense.
Sad Story
This is a very sad story. Did the guy use a toy gun because he could not find a real gun? Maybe he used a toy gun because he did not want to hurt anyone? Or maybe he used a toy gun so in case he was caught by the police he could claim he was not going to hurt anyone and used a toy gun?
Whatever the reason he used a toy gun, it looks real enough for the employee to fear for his life.
Should the clerk have reacted in a different manner? Probably not. After all, he was armed for a reason.
Parts of the story are missing. How many times had the store been robbed before this event? If the store had been robbed before, were any of the clerks physically assaulted? Not to imply the physiological trauma of being robbed at gun point was not harmful.
We may never know what the robber was thinking. One thing we do know, the clerk was able to defend himself. Even though the robber had a toy gun, the clerk did not know that.