The 7 Best Tactical Backpacks on Amazon
Diana Faria 06.14.18

Military-style bags can be so much more than just a durable backpack. While they are made tough enough to endure harsh conditions and heavy loads, they are also endlessly customizable with the MOLLE system. MOLLE webbing or holes allow you to build your bag out using accessories from different brands. Many of the packs featured here also support a bladder or hydration system. Multiple compartments with movable dividers, pockets and organizational systems make these bags great for keeping your gear nice and tidy. Whether you're going on a backcountry hunting trip or hiking the region's greatest trails for a few days, there is a tactical backpack made for every kind of journey. Here are some of our favorites available right now on Amazon: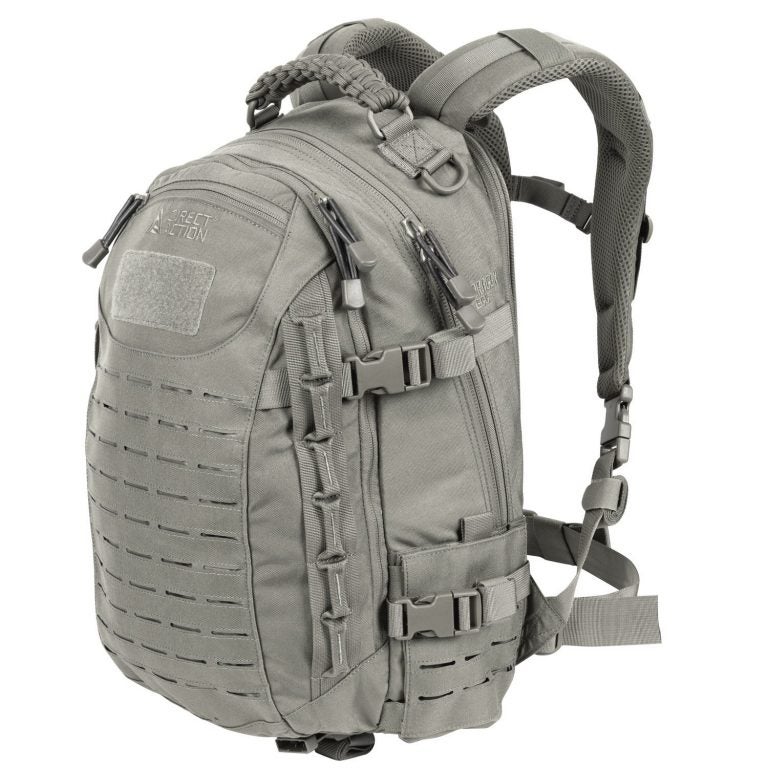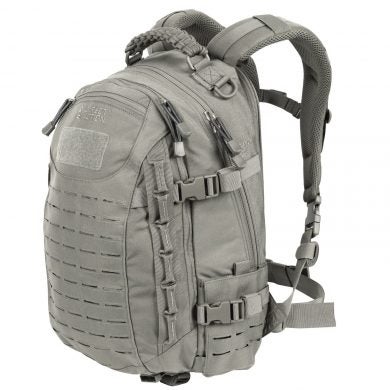 This 25-liter bag has more than enough space for a couple of days' worth of backpacking items. Originally made for the military and law enforcement, this tactical backpack boasts a ventilation system to combat sweaty backs. The Dragon Egg tactical backpack is made of water-resistant Cordura 500D fabric, is available in a variety of color combinations and comes with plenty of compartments to accommodate anything from laptops to camping gear. Its S-shaped shoulder straps and internal back stiffener make carrying heavy loads more comfortable.
Direct Action Dragon Egg backpack MK II, Amazon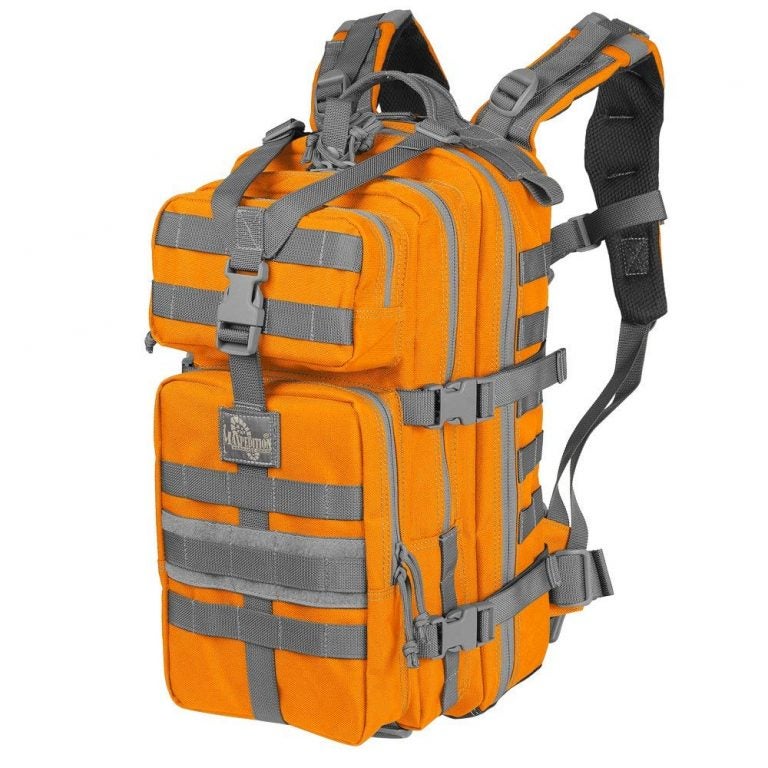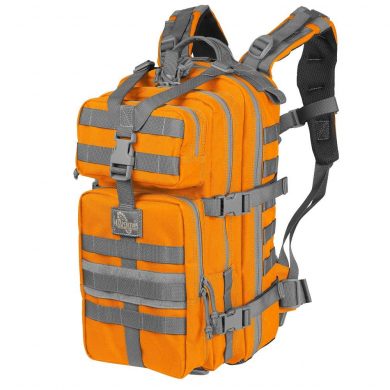 The Falcon-II pack can hold a three-liter water reservoir in a zippered back compartment that rests against the wearer's back. While it may look small, this backpack expands like an accordion to accommodate plenty of gear, and separate compartments with clamshell openings mean everything is easy to access. This bag is made of light-weight nylon fabric treated with a triple polyurethane coat to make it both water- and abrasion-resistant. It comes in three colors: the basic foliage green, a combination of orange and foliage green, or khaki and foliage green.
Maxpedition Falcon-II backpack, Amazon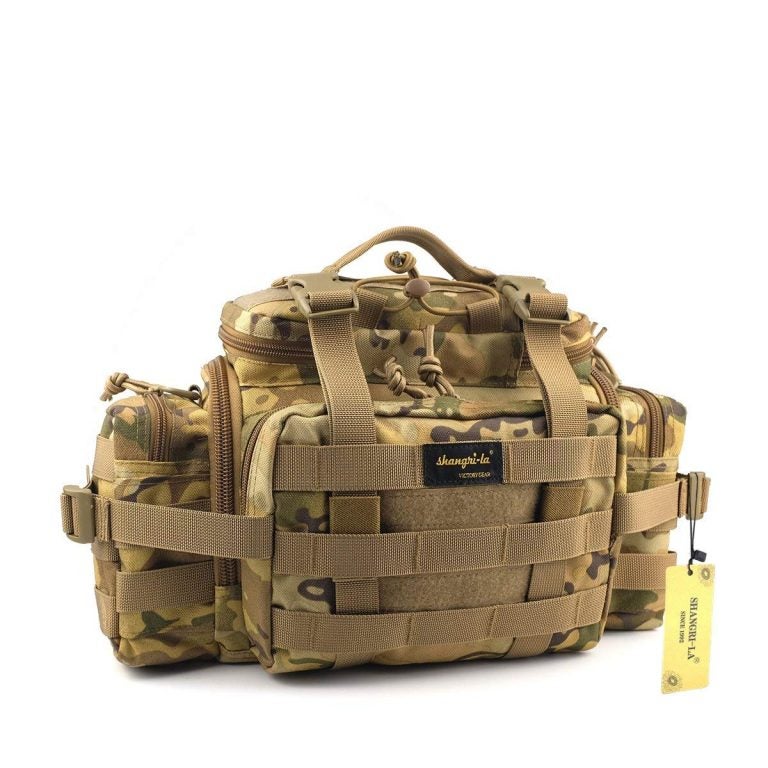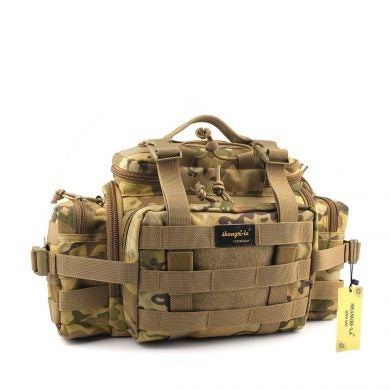 For short trips, skip the backpack altogether and invest in a shoulder pack to keep necessary items close at hand. This tactical hiking pack can be worn around the waist using the wide, padded waist belt, carried crossbody using the removable shoulder strap or hand-held thanks to a sturdy top handle. The 1000D nylon pack features a deep main compartment with two internal divisions, two tall pockets along the sides and a front compartment with tech pockets to keep small items safe. This pack is ideal for day excursions along a favorite trail or huntings trip where you'll want gear like scopes and ammunition within arm's reach.
Shangri La Tactical Assault Gear Sling Pack Range Bag, Amazon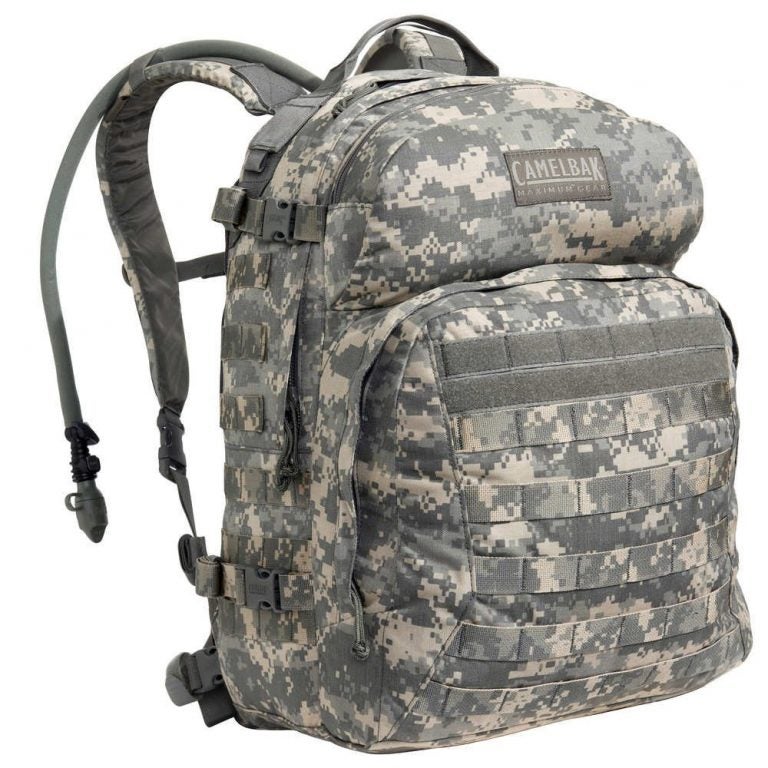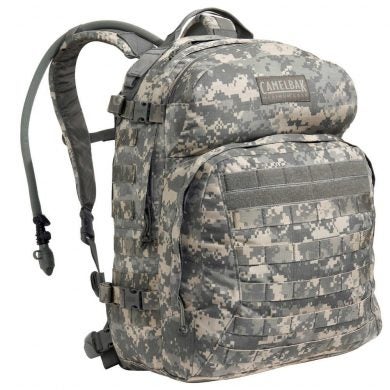 If you're on the market for a daypack to carry all your equipment plus hold a water reservoir, the Motherlode may be just what you need. Weighing just 4.3 pounds, this rugged backpack is made of 420D high-density nylon and has a capacity of about 37 liters, plus a three-liter bladder to keep you hydrated along the way. The CamelBak Motherlode's bladder has a wide opening to make refills easy and its tubing runs under the arm so it's never in the way.
CamelBak MilTac Motherlode hydration pack, Amazon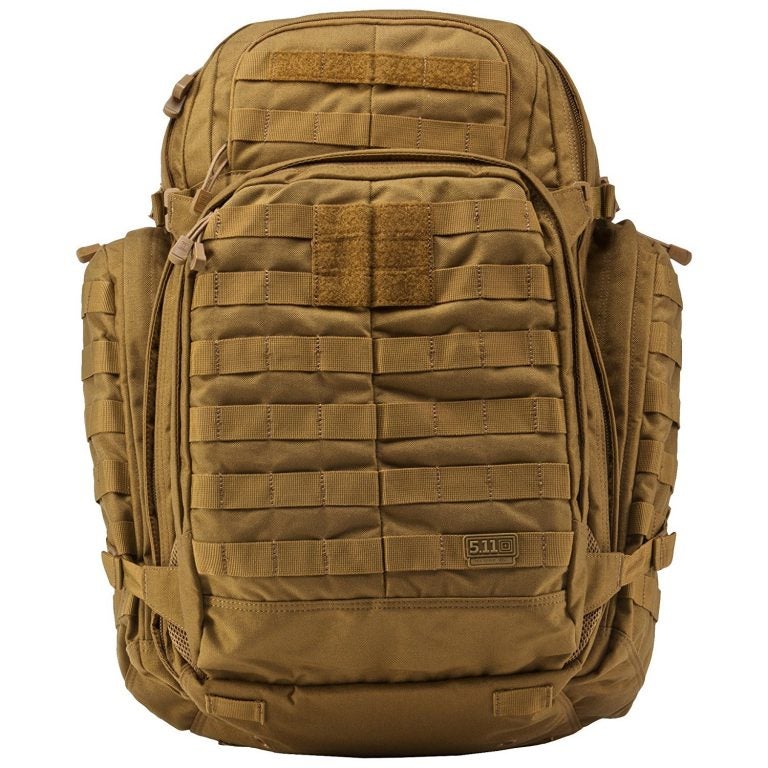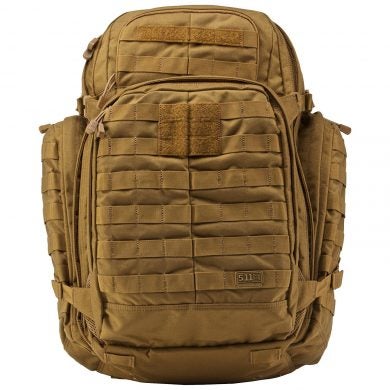 This 55-liter bag will hold enough equipment for a three- or four-day trip. The Rush72 backpack features multiple panels and compartments both inside and out to keep all your gear neatly organized. For example, the fleece-lined pocket at the top of the bag is a convenient place to stash fragile valuables such as sunglasses and handheld cameras. Plus, the "shove-in" compartment between the main body and front pouch keeps bulky tents and sleeping bags safe and secure. Like other bags from 5.11 Tactical, this pack also comes with a rear hydration compartment with tubing fed through the bag and down the shoulder strap for easy sipping.
5.11 Tactical Series Rush72 backpack, Amazon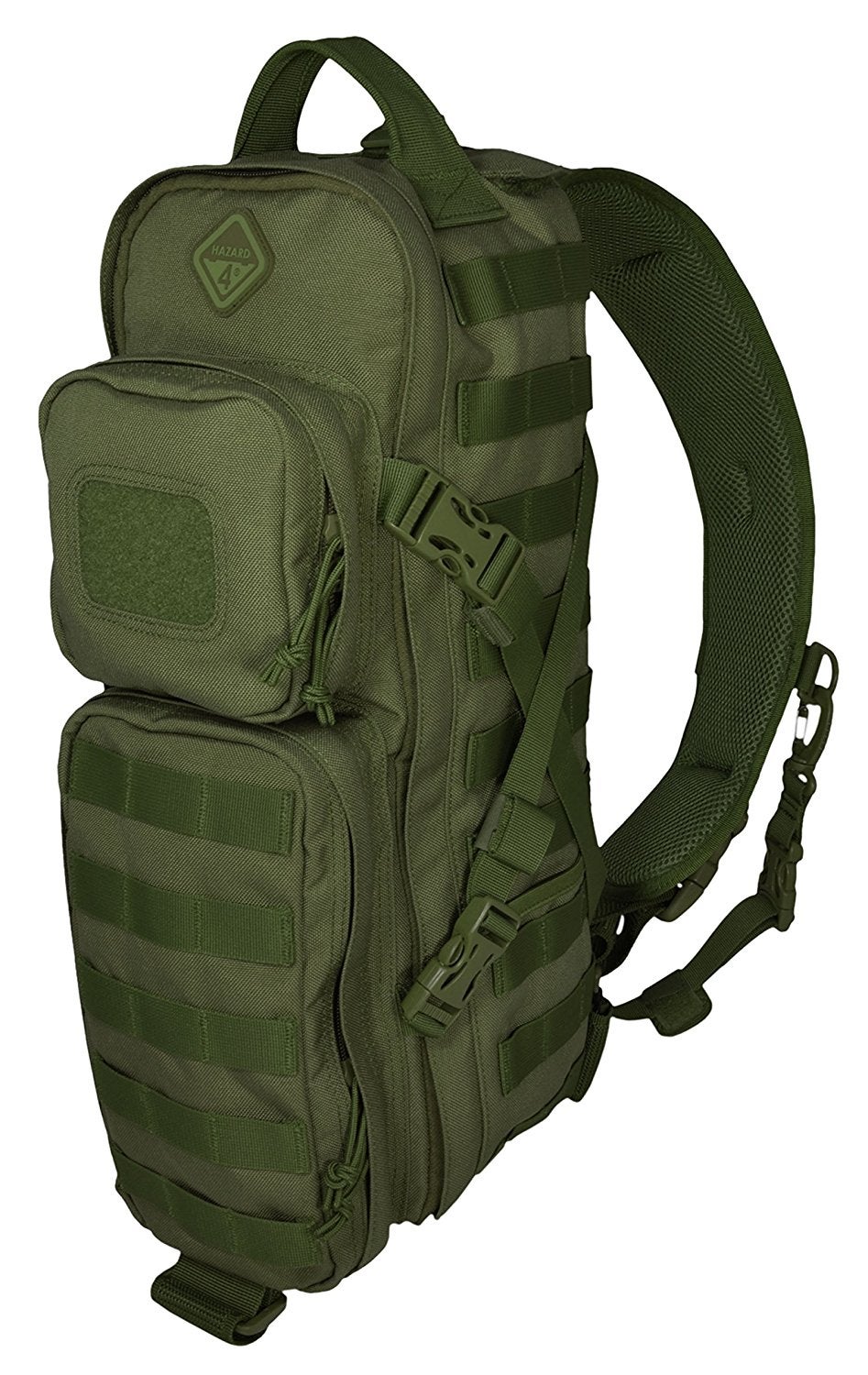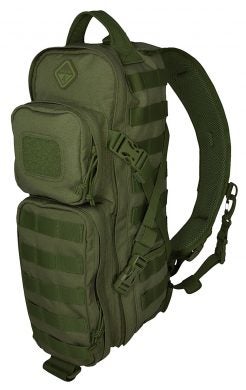 If you like the compact feel of a small hand-held pack but need the use of both hands, the Hazard Sling Pack is the way to go. It can be comfortably used on either shoulder, facing forward or backward, or carried messenger-bag style over one shoulder. The wide strap and back of the pack are padded to make long treks more comfortable, and the zippers have corded pulls for easy access. Inside this pack is a movable internal divider to accommodate larger items, as well as a pocket to hold a three-liter water reservoir. Due to its small size, it is best used to store only the necessities for a day trip.
Hazard 4 Evac series Plan-B sling pack, Amazon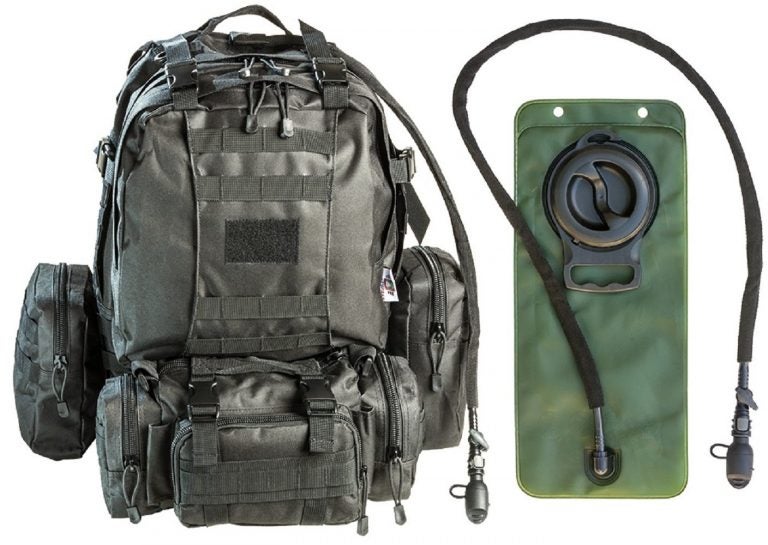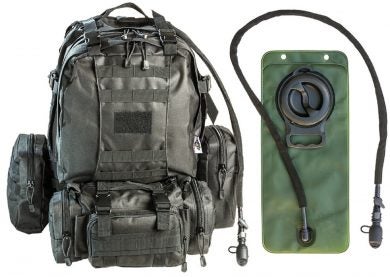 This military-style backpack has a modular design that allows the wearer to use this pack in a variety of ways: use all four compartments together for long treks or only take one of the three removable packs for day trips. The entire bag is made of 600D nylon and features big teeth zippers with paracord pulls for silent operation. While it may be on the expensive end of the spectrum, it also includes a 2.5-liter water bladder — a feature which many brands sell separately.
Monkey Paks "Big Monkey" military tactical backpack with three MOLLE bags, Amazon
---
This post is sponsored by Amazon and brought to you by WiseGuide. WiseGuide exists to help readers navigate the vast e-commerce marketplace. We write about things we think you'll like, introducing you to great products, services, and special deals. We'll update the links whenever possible, but please keep in mind that deals may expire and prices are subject to change. We may earn affiliate commission if you make purchases through our links. For more follow WiseGuide on Twitter @WiseGuide_.