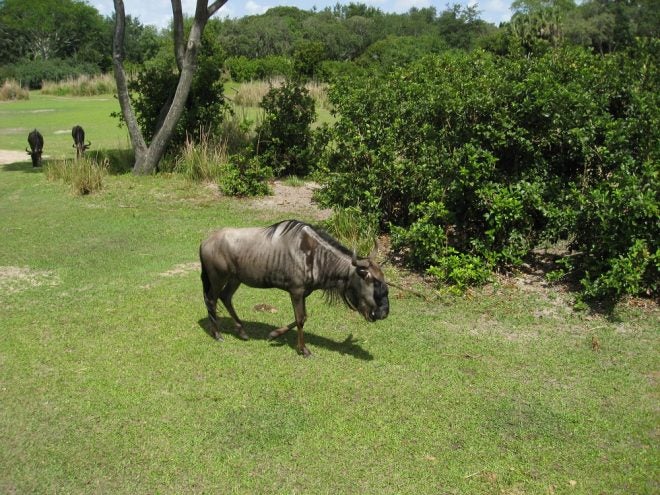 If you ever get the chance to go on an African Safari to hunt some of the world's largest game animals, then you will learn quickly they are not the same as North American game. Even big game hunters here, having gone after elk, caribou, or big bears, found out those experiences in terms of targeting kill zones is just not the same. Certainly our white-tailed deer do not measure up.
A hunter friend of mine is preparing for this third safari. This time he hopes to take on the huge and equally mean Cape Buffalo. His previous trips to Africa were for plains game for which he was mildly successful. The main lessons he learned firsthand on the first two trips is that aiming for African game kill zones are different than he was used to as a deer hunter.
"One of the first things the PH tells you, and continues to preach the entire hunt is to shoot "low and forward." This is of course, pretty contrary to what we learned as hunters in America for traditional deer type game. We are used to targeting and shooting just behind the front leg and a bit low for the heart and lungs. This is not the case on African game."
Apparently and especially on the really big African game animals that are so heavy and bigger than our usual deer, kill zone aiming spot is different. On game such as kudo, wildebeest, sable, giraffe, and others, the American hunter has to learn to put the crosshairs or open sights in a different place. That is further forward and lower. That is where the heart and lungs are on African game.
"The majority of the shots at African plains game that I hunted were at ranges under 100 yards, usually around 80. The idea there is to close the range on game for better shots. Often the terrain or the bush obstructs a clear shot, so stalking is not uncommon. We used shooting sticks most all of the time which really serves to steady the rifle and shot after a long or quick walk."
An addendum to this information is the standby advice offered decades ago by African hunter Robert Ruark suggested by the title of his book, Use Enough Gun. The implication is not to go to Africa under gunned for the job. My friend suggested that our popular 30-06 works on most plains game, but if you take one rifle, that needs to be a 9.3 or better yet the .375 H&H.