Bill in Congress Would Give 100% Tax Breaks for Smart Gun Tech
Russ Chastain 06.19.18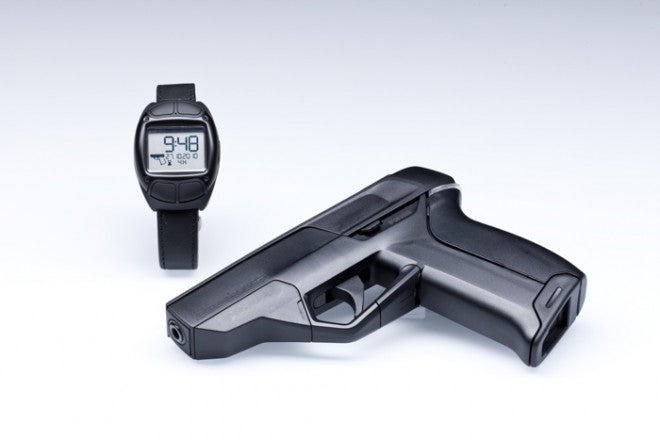 A bill that would reportedly provide large tax breaks to anyone was introduced in the U.S. Congress as H.R. 6109 just a few days ago. At press time, the text of the bill is not posted at congress.gov. All it says is "H.R.6109 – To amend the Internal Revenue Code of 1986 to provide an enhanced research credit for the development of smart gun technologies."
More information is provided at the website of the Connecticut Democrat who introduced the bill, Jim Himes. Here's a quick rundown.
Dubbed the Start Advancing Firearms Enhancements and Technology (SAFETY) Act. (Remember that most legislation achieves the opposite of its name, e.g. Patriot Act.)
Provides incentives for manufacturers and consumers designed to promote the development and purchase of smart-gun technology such as biometric or fingerprint locks and radio-frequency identification (RFID).
Will increase research and development tax credit from 20% to 30% and apply it to 100% of smart gun technology research expenses.
Will make more small businesses and startups eligible for this credit.
Will exempt smart gun components from the federal firearms tax, which would lower the price for consumers buying smart guns.
Himes is quoted as follows:
Those of us who have made it our mission to end gun violence in this country know that there is no one solution that can prevent every gun death. We're committed to a comprehensive, all-inclusive approach, which is what the SAFETY Act represents. If we can incentivize manufacturers to invest in smart gun technology and encourage consumers to buy those products, we can prevent more accidents, reduce violence committed with stolen guns, protect children and bring overall fatalities down. And, let's be very clear, saving lives is the absolute top priority.
It's unlikely that this bill will accomplish the saving of "even one life," in my opinion. All it will do is throw your money and mine at R&D of a technology that is apparently not in demand in the free market — with the end goal being legislation forcing gun owners to opt for expensive, unreliable, and hackable "smart guns" as a stopgap measure before entirely banning all private gun ownership.
That's now I see it, anyhow.
Thankfully, the bill currently has no co-sponsors. Here's hoping it dies the quiet death it so richly deserves.