Dark Hour Defense: Glock Stand Off Device
Ron Gunner 06.21.18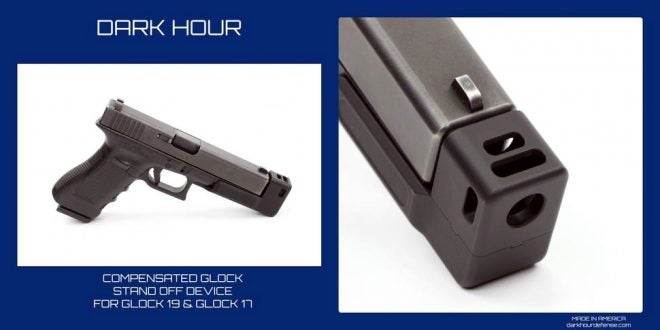 If you own a Glock 19/17/22/23/31/32 you really need to check into the company Dark Horse for their Glock Stand off Device! I never dreamed that a rail mounted compensator  would really work, but it does! But that is just one model, it is originally designed as a "stand-off" meaning with semi-auto pistols if you are in a fight for your life event and have to really push the muzzle of the gun into your attacker 99% of the time the gun will not fire.
The reason is you are pushing the slide back just a little and it does what is called, 'Out of battery" the slide is not in position to fire anymore. You would in fact have to pull the gun back in order for it to work. In a fight for your life event like that you will never remember this and have a better chance of getting hurt or killed yourself.
Now step in Dark Hour Defense, their product is for the Glock models listed above at this time (I bet more models and even different brands are in the future) that installs in seconds. This little product can work for you that gives you a better chance to save your life! And it is not that much to buy.
They make now three different versions, one is just a "Stand-Off" device only. That is all it does, it prevents the slide from moving back "out of battery" that makes the gun unable to fire. All 3 attach the same way, slide it on the rail and install the one screw and that's it, all there is to it.
The second model is the one I have, it is also a compensator / stand off which does the same thing as I wrote above but also adds the recoil controlling effect of a compensator. Which in my opinion is if I am putting something on the end of the pistol, I want the added control.
Then there are the third model which is newer, and both are the same as above but with an added bottom design that lets you still be able to mount a light or laser on the front also. Which is a great option since the stand off device uses the factory Glock rail to attach.
You can see in the photos the size of this Dark Hour device compared to my a Carver Custom one on one of my race Glocks.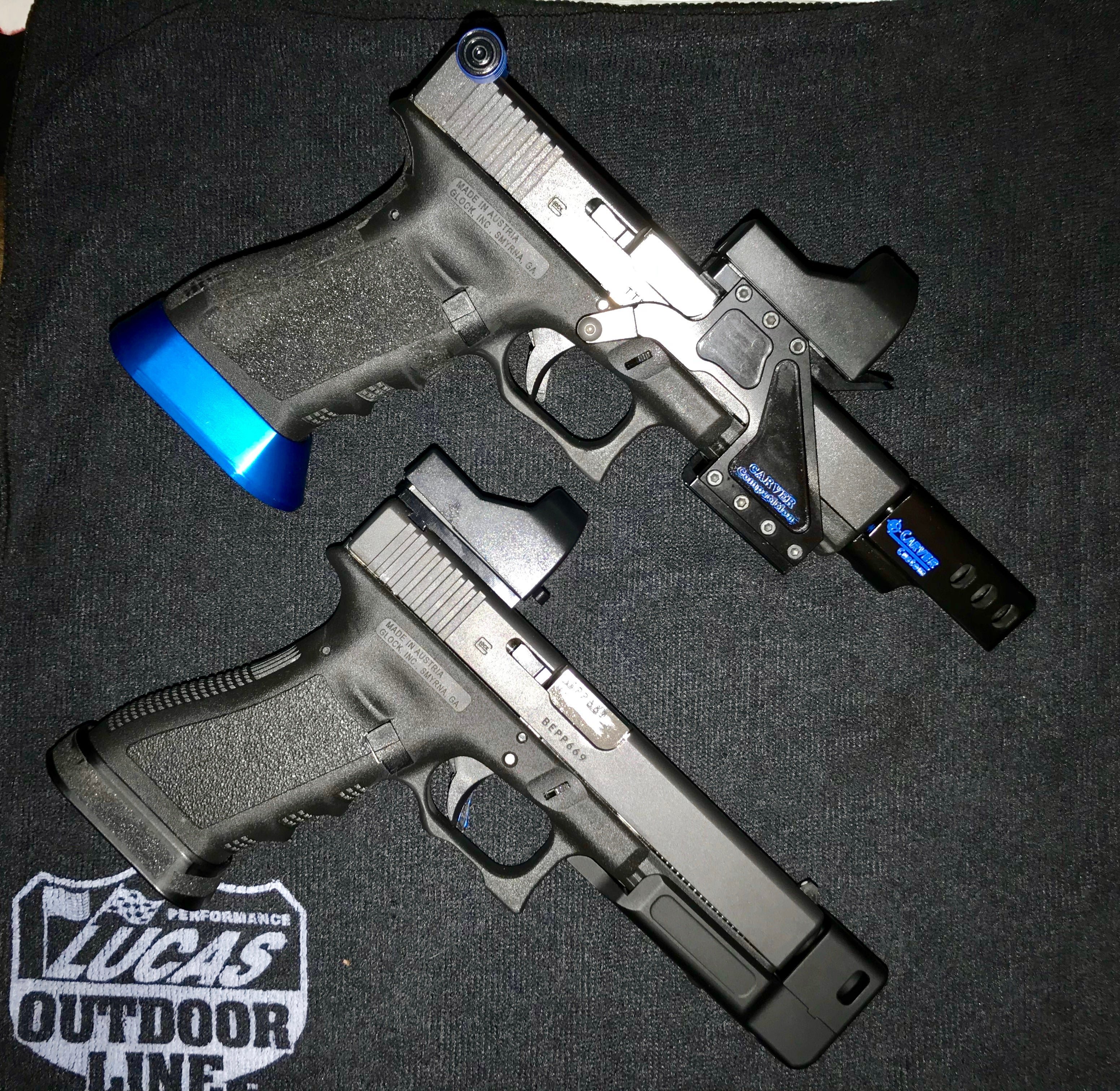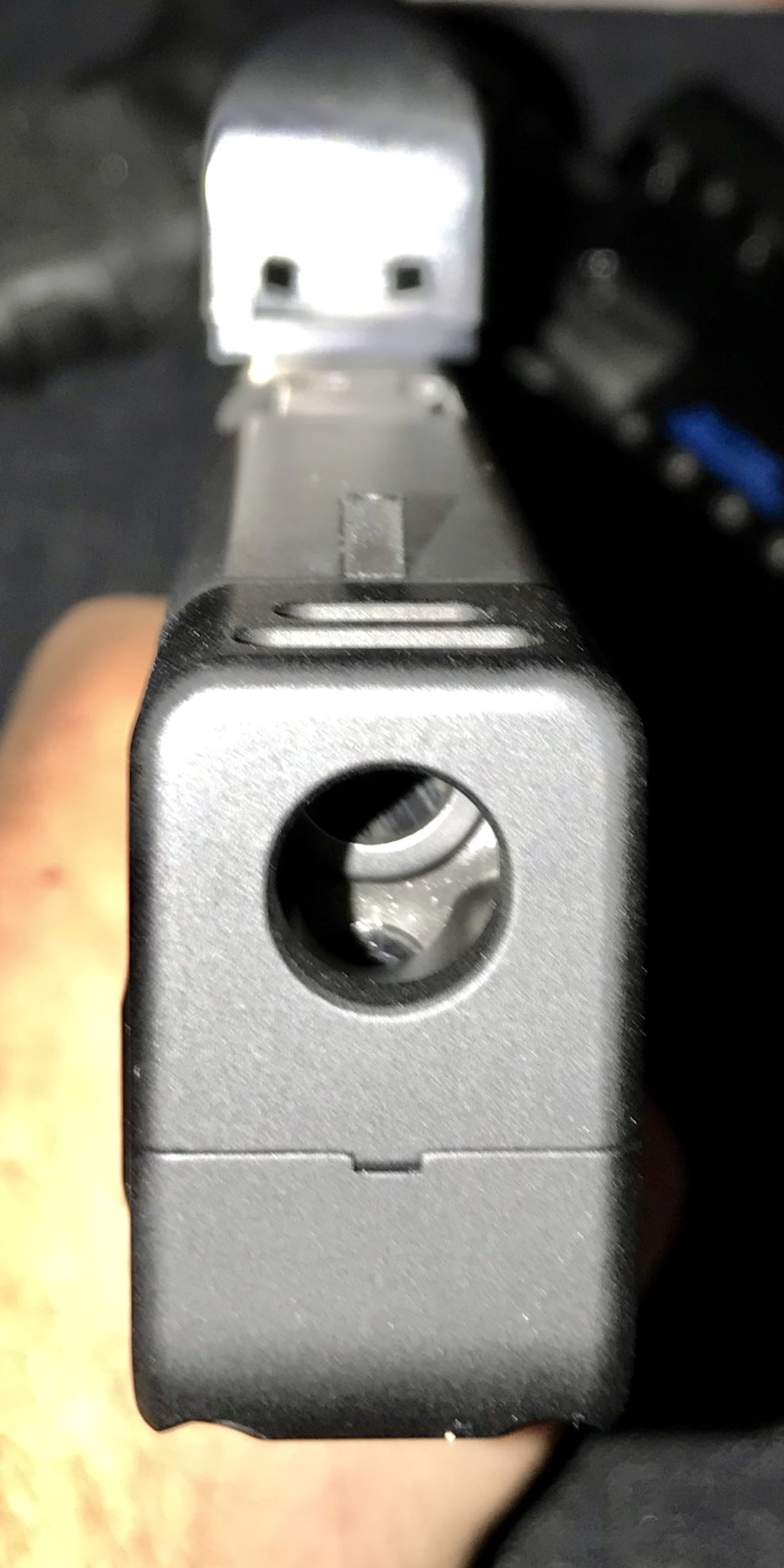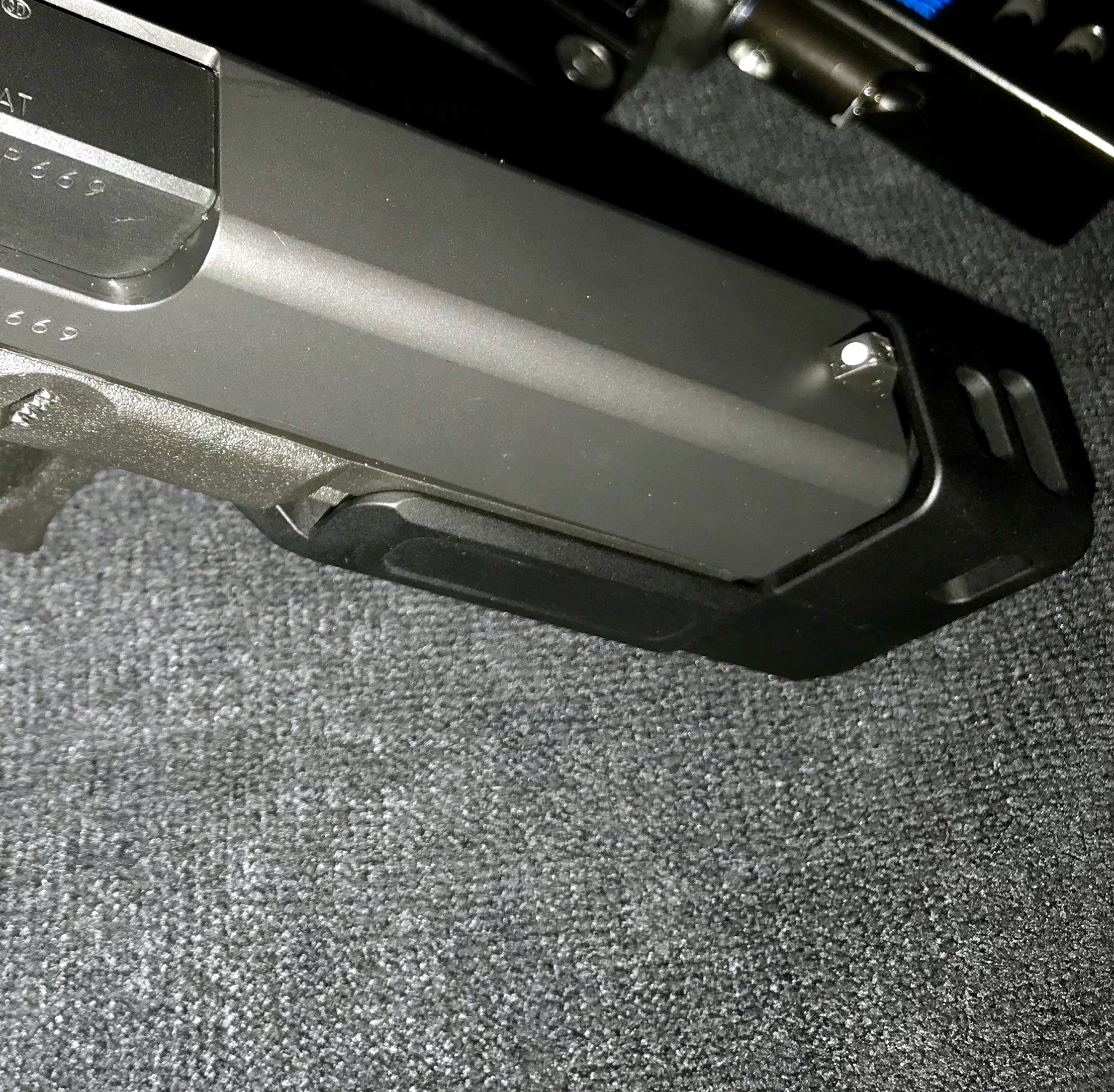 You can get these in black and silver color, go to: https://www.darkhourdefense.com/collections/glock-parts-1/products/glock-stand-off-device-with-muzzle-brake to check them out and get your own! I do know that they are a VERY HOT item, I have talked with the owner and they are working hard to keep up with the orders!
AMERICAN MADE!