New Jersey Politician: Hire Teachers Who Carry Guns
Kevin Felts 06.21.18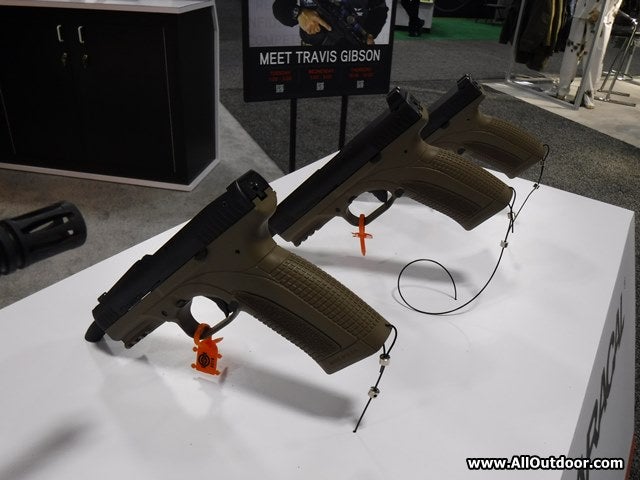 When it comes to protecting schools, one New Jersey politician has the right idea: only hire teachers who have a carry permit. Of course the idea hit a brick wall with teachers organizations. One spokesperson from the New Jersey Education Association said the idea was "completely absurd."
The suggestion is to only hire teachers having a carry permit, which is to get the discussion started.  When negotiating, start high and work towards a middle ground. Start off with talking about only hiring teachers having a carry permit, and the end result will be to hire some teachers possessing a carry permit.
Once the public learns certain New Jersey teachers will be armed, the next school shooter will be left wondering which teachers those are.
N.J. politician says only teachers who carry guns should get hired.
A municipal elected official in Hunterdon County is drawing criticism from the state's largest teachers union after asserting that only educators authorized to carry weapons should be allowed in N.J. schools.

Raritan Township Committee member Louis Carl Reiner argued that state lawmakers should approve legislation "making concealed carrying of a firearm mandatory as a condition of employment," in a five-paragraph letter posted by TAP Into Flemington/Raritan.
Something Changed With Society
Something has gone seriously wrong in society. As this article is being written, I think about my time in high school, which was from 1982-1986.  It was not uncommon for young men going to high school to have a firearm in their vehicle.  Some of us had a gun rack in the back window of our trucks.
We would go to school on Fridays with everything in the truck so we could leave school and go straight to the hunting lease. There were times when I wore a coat to school and there were shotgun or rifle shells in the pocket.  I forgot to take the shells out after getting home Sunday evening.
Yet, with all the guns in the vehicles, there was never mention of a school shooting. When I was growing up, I never heard about a school shooting on the news. I never heard another student talk about shooting other students.
My dad told me when he was going to school in the early 1960s there was a janitor who kept a handgun on the school grounds. From time to time the man would take the handgun out and show it to the students. Nothing was ever said about the handgun.
Somewhere between the 1980s and early 2000s, something changed in society.
Time To Harden Schools
If the parents, relatives, social workers and even teachers are not going to address the underlying issue as to why young people want to shoot up a school, the next logical step is to harden the school.
One step to hardening the school is to arm teachers and school facility members. For example, arm the janitors and the people at the reception desks.
Something must be done to address school shooting, and gun control is not the solution. If "guns" were the problem, nobody would have made it out of school alive in the 1960s, 1970s and 1980s.