OLIGHT PL-MINI Valkyrie Weapon Light
Ron Gunner 06.21.18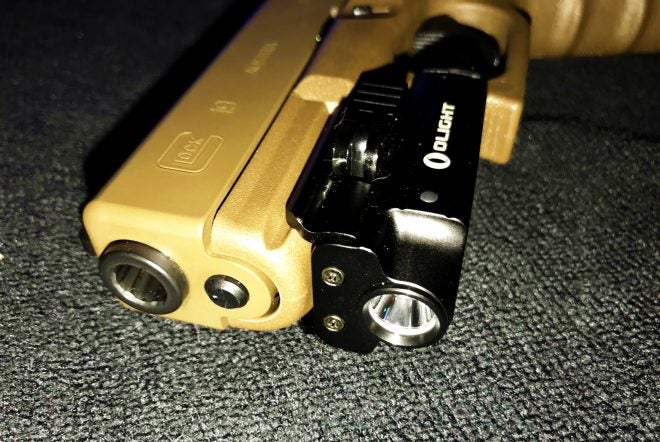 So you have your concealed carry and you are debating what if any accessories to add. Most change to night sights, extended slide release, weapon light etc. Looking around at your local gun store or online looking for a front rail mounted light. All you see are the great big models from SureFire, Streamlight and they are nice but on you carry size pistol they would hang off the end an inch or more.
You look and look and can't decide. You want one but one that size will maybe be an issue so you hold off one more day.  Let me show you one now that will work and it works great, the OLIGHT PL – MINI Valkyrie weapon light. This is not a cheaply made weapon light system, it is well built, very stout and nicely designed.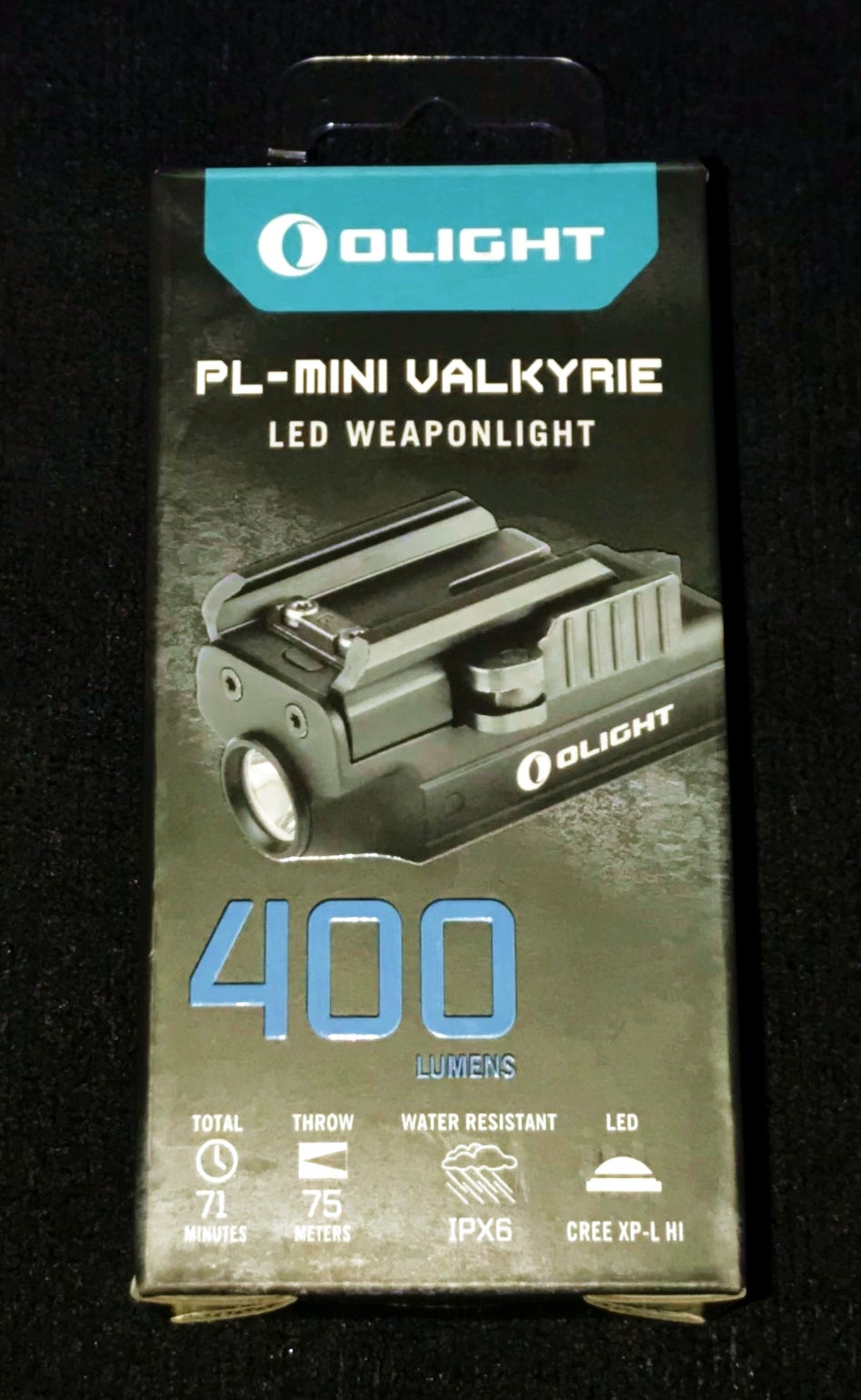 SHOP NOW
It is very easy to operate and well thought out with this design. To charge the light all you do is plug in the USB plug into any USB port and this is great, the charge head is magnetized! Just get close to the bottom of the light and the magnet takes over and pulls them together. There is a red light where the cable comes into the charging head as its charging. Once it's done with the charge that same area will light up green.
To mount the light to the rail they have installed a quick detach lever, you slip it on the rail and flip the lever. That's all there is to it, you have attached the light. They include another rail lock bar, the light comes with a Glock mount cross bar on it already. For any other type of rail its the Picatinny/1913 style, you need to remove two screws with the supplied wrench. Pull the bar out and put the other one in and replace the two screws. It can be done in 30 seconds.
To work the light it's also just as easy, hold down on either side of the switch that extends almost past the trigger guard and the light is on only as long as you hold the lever down. If you just tap the lever switch once the light will stay on, on its own.
This is a very white bright 400 lumens, small profile and light weight so you really don't even notice the light being added to the front of the gun. You can also save some cash, you would pay $250 to $600 for some lights, but the OLIGHT PL – MINI Valkyrie can be bought for around $79.95 on Amazon or OpticsPlanet to name a few. For the size of this weapon light it's:  L*W*H 2.41in/6.12mm*1.23in/31.2mm*1.06in/26.9mm. And the weight is only 2.19oz/62g (including battery), it is the world's most powerful compact weapon light with a maximum output of 400lm..
You can get yours here: http://bit.ly/2tn9hqr and https://amzn.to/2M7T3cF
Check it out for yourself and if you like it, pick one up!
Hope to see you out there!
Gunner
SHOP NOW