Guy With Gun Tattoo Charged With Illegal Firearm Possession
Russ Chastain 06.22.18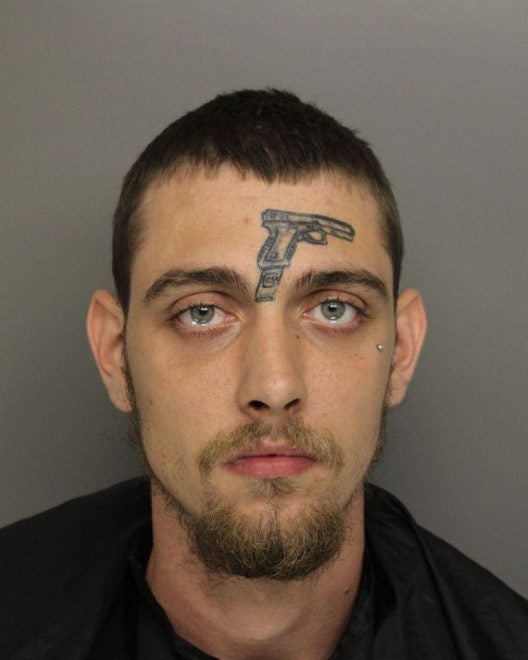 Here's one for the derp file. A guy with a forehead tattoo of a Glock pistol with an extended magazine has been charged with illegal possession of a firearm. Oddly enough, it was a revolver.
From a Greenville, S.C. Police Department's Facebook post:
Michael Vines is federally prohibited from possessing a firearm, but it didn't stop Vines from allegedly tossing a fully-loaded S&W .38-caliber revolver into the grass after a recent car wreck near the intersection of Green Avenue and Guess Street.

Alert City of Greenville firefighters witnessed this and reported it to GPD officers who recovered a gun from the location.

Vines has been charged with driving under a suspended license, driving too fast for conditions and unlawful carrying of a firearm. The real weapon was placed in property and evidence.
Personally, I think tattoos are a bad idea and a waste of money, but even among tattoo-lovers, who could ever believe that inking a gun on your face is a good idea? Sheesh.
How will Mike ever get right with the law? He's prohibited from possessing a firearm, but he's always got a gun on him!