Sometimes we may want a backpack just large enough for the basics such as navigation gear, toilet paper, snacks, bottle of water, and camera.
On a personal note, I like those small backpacks for day hikes, or for a day on the boat fishing the Angelina River. There is no need to bring a 2,000 cubic inch pack for a trip which is going to last for a few hours.
Let's take a look at three small backpacks that should fit a range of needs for a day long trip.
Maxpedition Noatak
Maxpedition has a reputation for quality, and the Noatak is no exception. This is a sling pack large enough to hold just about everything for a day hike or maybe a nature photography trip.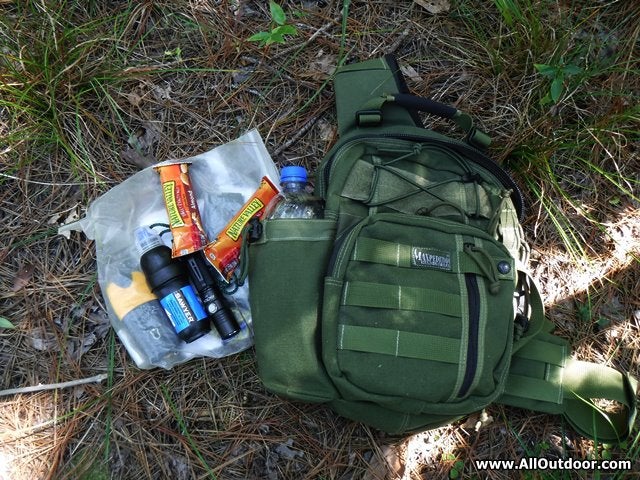 SHOP NOW
Two compartments
500 cubic inches
YKK zippers
Water bottle pouch
Waist belt has MOLLE webbing
I have been using a Maxpedition Noatak since 2010. During that time. it has turned into my "go to" pack for just about everything expected to last a full day.
Red Rock Outdoor Gear
Red Rock makes a complete line of small backpacks, including sling packs. My personal Red Rock is the Red Rock Outdoor Gear Rambler Sling Pack.
Besides the Rambler, Red Rock also makes the:
Rover
Sidekick
Recon… and a few other packs.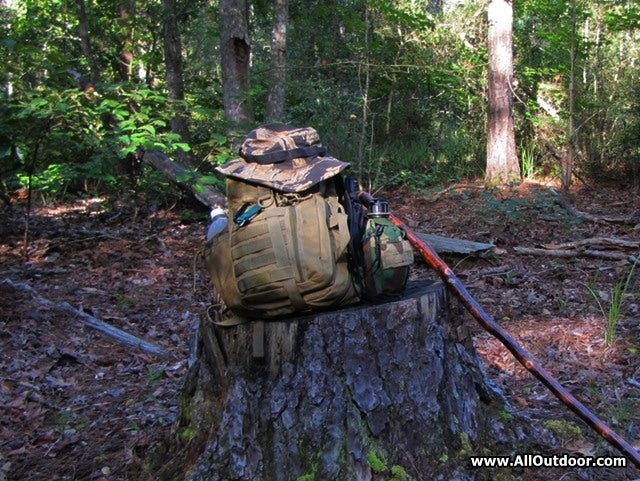 In 2016, I took the Red Rock Rambler on a hot weather hiking trip. The pack was large enough to carry everything I needed for a day long hike, plus some extra stuff.
MOLLE webbing allows addition of extra pouches, or a canteen. The Rambler has a water bottle pouch on the left side. To balance the pack, a military surplus MOLLE canteen was added to the right hand side.
Jansport Backpacks
Jansport has been making backpacks for a long time. The target audience of Jansport is someone looking for a book bag sized backpack. There is nothing wrong with using a book bag as a daypack. The size is perfect for those lightweight day long trips.
I bought a basic Jansport backpack sometime around 1995 or 1996. For close to a decade, it was my go to backpack for hiking trips, and even hot weather overnight camping trips.
There are too many Jansport backpacks to list here. A search of Amazon for Jasnsport backpacks comes back with over 400 results. It is just a matter of picking the right size
Final Thoughts
Some people associate low cost with cheap quality, and a lot of times that is true. However, there are a lot of good quality small backpacks out there that should fit a wide range of needs.
Take my Jansport backpack for example. I paid $20 for it and have gotten 20 years of service.
SHOP NOW