The Ultimate AR builds – Now there are 3 total maybe even 4!
Ron Gunner 06.30.18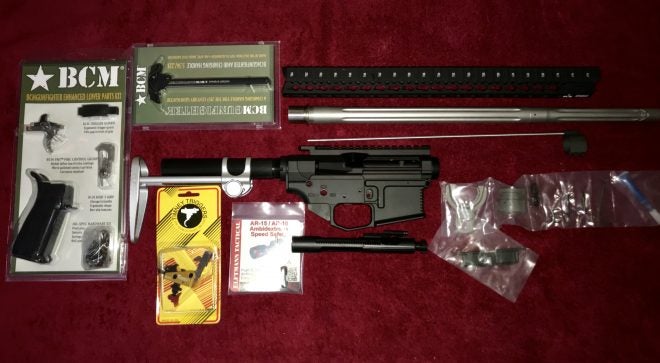 It started out with 1 build then it became 2 and now thanks to so many great companies it's 3 and a possible 4th one if everything goes right! So let me start with the first build, this was the 1st one planned and it will be in 223Wylde. This came about by request from you, the readers on here and the viewers on my video channels.
Let me start first with the list of products being used in this build, they are as follows:
DR Guns – AR 3D Billet set upper/lower & BCG
Wilson Combat – Super Sniper Stainless Steel 20 inch match barrel in 223Wylde
Wilson Combat – .750 low profile Gas block and tube
BCM – Lower parts kit
BCM – Gunfighter Ambi Charging handle
*BCM – Bolt Carrier Group for next AR Build
BCM – BCM KMR *ALPHA 17 (KeyMod Free Float Handguard)
Timney – Calvin Elite trigger at 1.5 pound pull with adjustable shoes
Elftmann – ELF Ultralight Aluminum Stock
*Elftmann Triggers – 2 triggers a Match and 3 gun for the other 2 AR builds
I want to personally give a big "Thank You" to all the companies that are making this 1st build possible! There is something special when big name companies will do something like this to make a project happen. That tells me that these are companies that still care about us!
I wanted to use the 20 inch barrel to help it reach out there in distance. I also wanted a longer free floating handguard. The standard 15 inch would not work for the "look" I wanted so I did a search and found BCM's 17 inch model, perfect match!
At this point I am at the building stage as all parts got here finally this week. So there will be build articles coming with showcasing the products being used. Then after it's done there will be range time photos and articles.
For now here are some photos of each product for this first build, if you like what you see check each company and look for your own products to build your next AR rifle!
Hope to see you out there! Stay safe and share our sport!
Gunner