Long range shooting is becoming more and more popular, people are going for the 1000yd shot like it was just only 100yds. 1200 to over 1750 yards are getting easier and easier with the advent of today's optics. There are so many to pick from that just naming only 5 is harder than you might think. There are low-cost options that offer great value and quality even in mid-range price to the high price models and brands.
Here are our Top 5 pics for long-range shooting in 2018.
Nightforce 8-32×56 Precision Benchrest Illuminated Reticle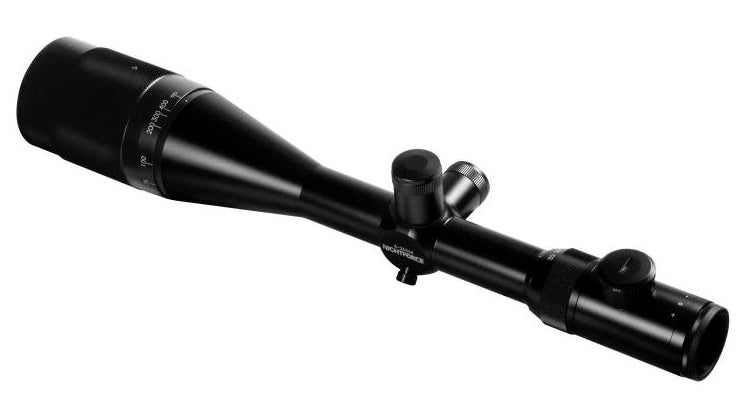 This is a lower price option at around the $1,300.00 range. It has .125 MOA click values for elevation and windage, the best light management and resolution in this price range. Nightforce has options clear into the $3,500 plus range also.
Sig Sauer TANGO6 5-30x56mm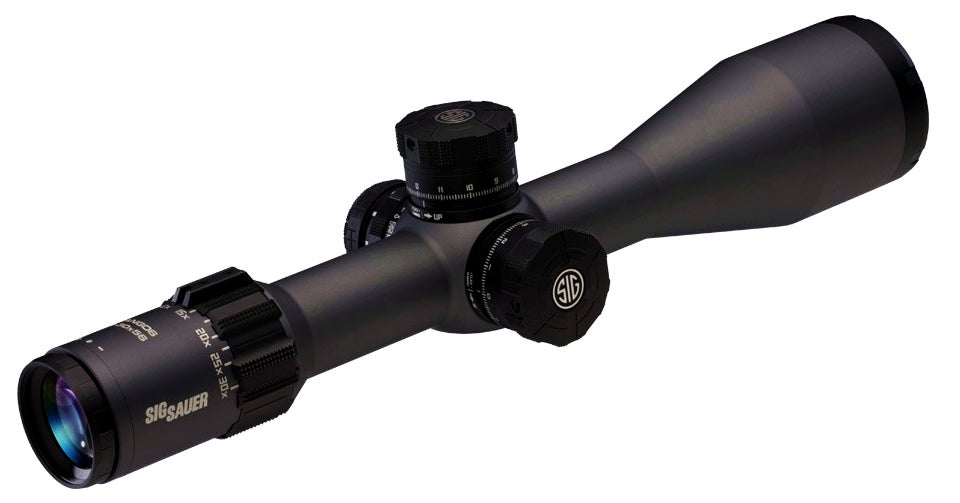 One of our writers who's a 3gun competitor owns one of these scopes and it has been perfect. Crystal clear at any power, you can order a turret set from Sig for your caliber and load. This is a strongly built scope that truly is the best product Sig sells in optics. 120 clicks in both turrets, levelPlex Digital Anti-Cant System has integrated digital level with user selectable reticle cant detection at +/-0.5° or +/-1.0° sensitivity This list on Sig's site for $2,999 but you can get it cheaper if you shop around.
Vortex Viper PST Gen II 5-25×50 FFP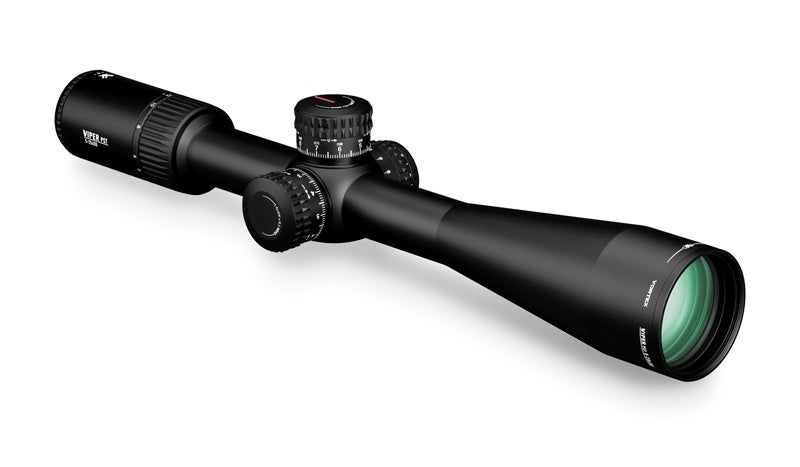 Nice mid-range priced scope with all the features needed to get you on target a mile away. It has glass-etched reticle, 10 intensity levels that also has off positions between each setting to help save battery life. Has an .1MRAD adjustment, 30mm tube (which I think is the perfect size) with the tactical RZR zero stop turrets. This sells around the $1,399 range.
Leupold Mark 8 3.5-25X56mm (35mm) M5C2 Non-Illuminated
This is high dollar option but Leupold has a reputation of being one of the best. It boast the new M5C2 ZeroLock, 1/10th mil per click windage/elevation adjustments. This is a front focal plane reticle that allows accurate ranging and shot corrections no matter what you have the magnification set. Look this one up, but it sells for around the $3,900.00 range.
Trijicon RS30-C-1900035: AccuPower® 4.5-30×56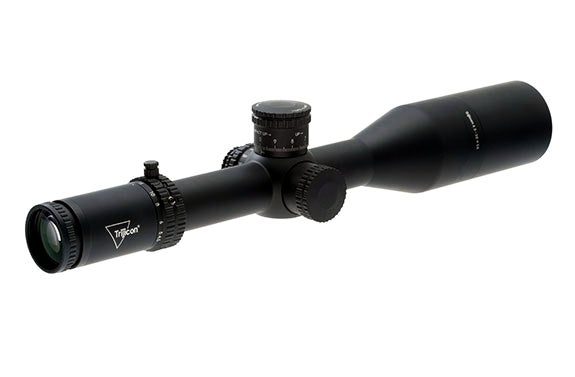 Last but definitely not least is a brand new scope for 2018, and Trijicon's first serious entry into the long-range space. Our editor recently spent a few days at a shooting clinic with one, and came away mightily impressed with the features and functions. Extra Low Dispersion glass delivers true colors for exceptional target definition. Precise tracking with crisp 0.1 MRAD per click adjustments, upgraded illumination control with 5 red and 5 green