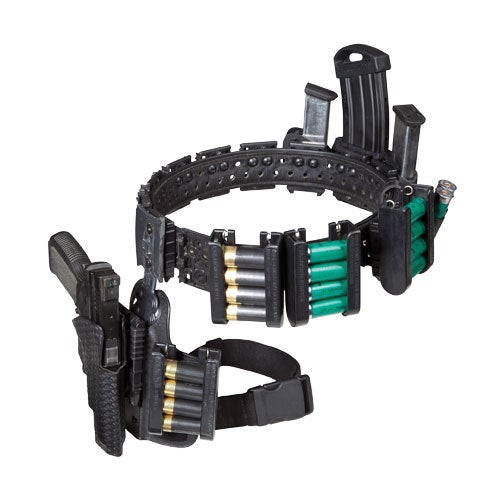 3 Gun is very popular, with lots of new shooters getting into it. And as new shooters enter so do new products. Here are our picks for the top 5 3 Gun optics of 2018, based on what we've seen on the ranges and at competitions.
Trijicon VCOG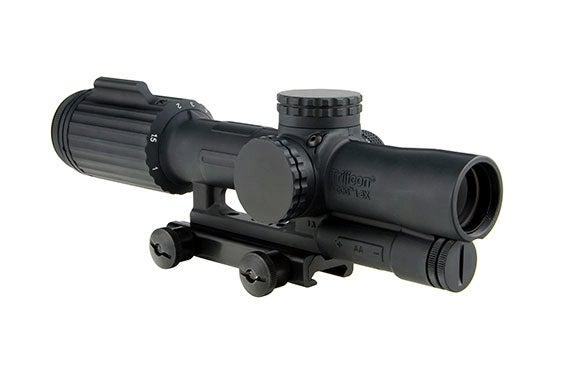 Trijicon's Variable Combat Optical Gunsight will do everything you need for CQB out to longer range shots. It is a first focal plane optic with super clear glass that has zero distortion across the lens. Made with supe rtought 7075 T6 aircraft aluminum and powered by a single AA with 6 brightness settings for the LED reticle, it is not cheap, but you do get what you pay for. Look to pay around the $2,600 and up.
Bushnell 1-4x 24mm Throw Down PCL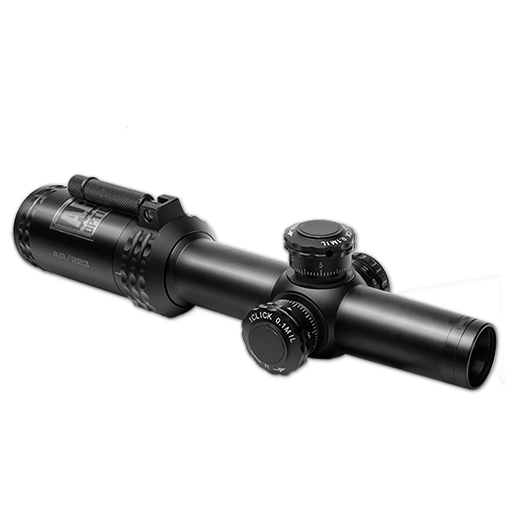 This is an extremely good optic at a great price point. We see more of these on the range and any with the quality/price. This is another one that works for CQB out to 500 yards. Other features include: Illuminated BTR reticle, 11 Illumination settings, Throw Down PCL lever, First focal plane, .1 Mil click adjustment, fully multi-coated optics. Look to pay only around $250 for this one.
SHOP NOW
EOTech Holographic Sight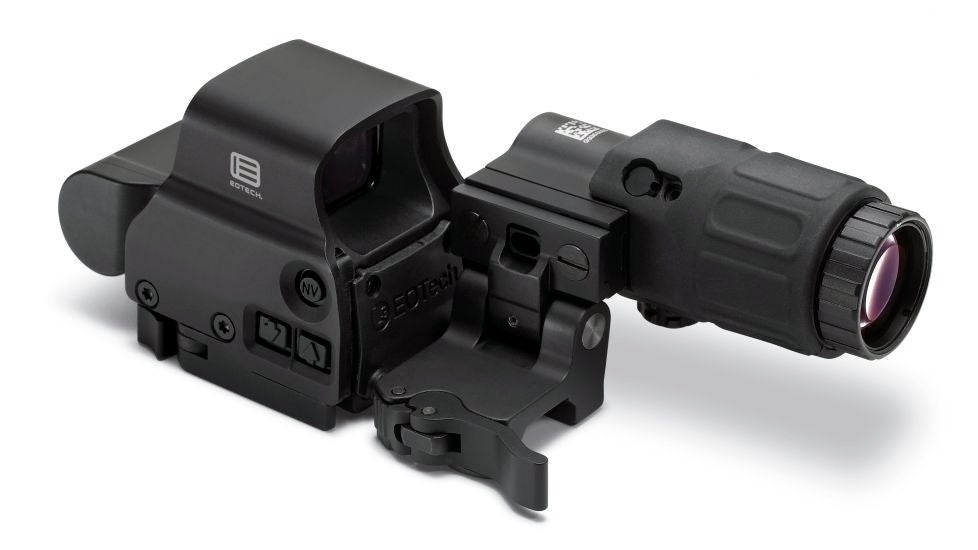 Yes, we know EOTech had the buyback and all that, but the issues have been corrected and unless you are in sub zero or over 110 degrees it really didn't affect you anyhow. But there are still a lot of EOTech's still on the 3 gun circuit,vwith the FTS magnifier for the longer shots. With the magnifier off to the side, the EOTech is a fabulous CQB optic. We can't go into all the different models as all kinds are out there, but you can get a EOTech holographic sight and magnifier for the $900 to $1,300 range.
Leupold VX-6HD MultiGun Rifle Scope 30mm Tube 1-6x 24mm CDS-ZL2 Illuminated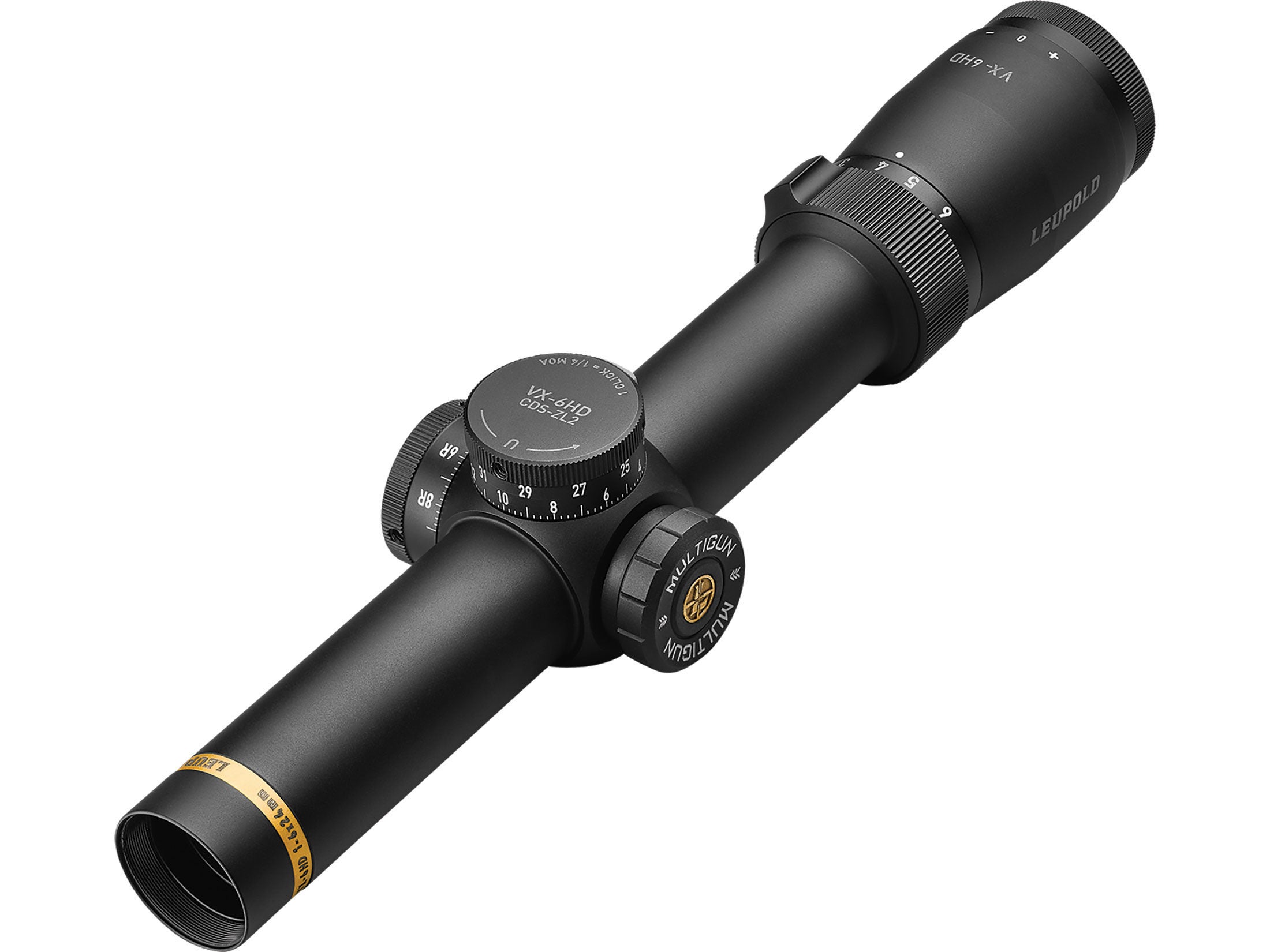 Leupold is always on the ranges also, and we consider them a mid-range optic for 3 gun. This scope has a ¼ inch click adjustment and with the CDS (Custom Dial System) so you can quickly dial your elevation to different sight-in ranges with their custom adjustment that can be matched to specific ballistics. You can change the CDS dials out with ease. This lets you set for different loads, weather conditions and different calibers. Pay around the $1,400 area give or take a few
Vortex Razor HD Gen II 1-6x24mm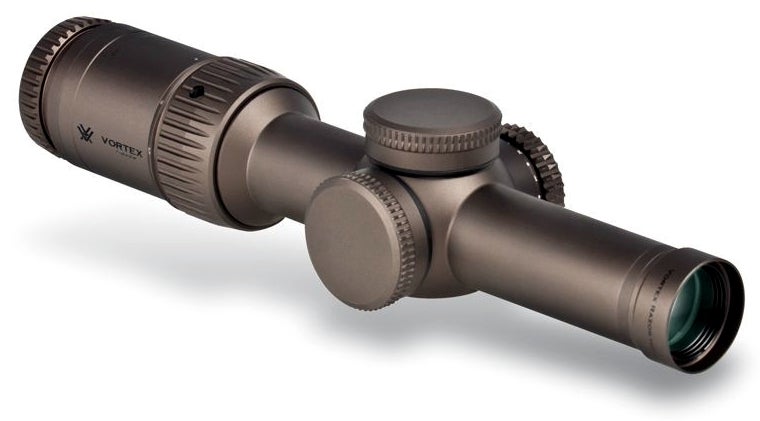 No one can deny the big presence Vortex has on the ranges, in all types of shooting. In the 3 Gun the Razor HD Gen II 1-6x24mm is always on rifles you see. These are shock proof, fog proof, rugged and have fully coated lens, illuminated optic, QCB and long range with ease. The standard Vortex high quality, look to pay around the $1,350 range.
SHOP NOW