Trump Nominee Judge Affirmed Despite Anti-Gun Past
Russ Chastain 07.13.18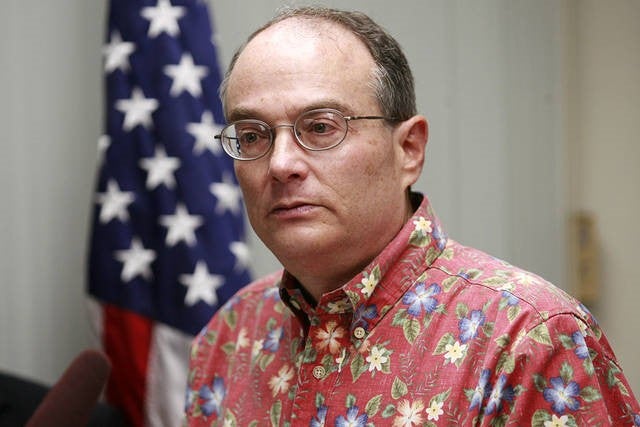 A recent article the Washington Free Beacon is headlined, "Senate Confirms Trump Nominee with Questionable Gun Record Despite Majority of Republicans Voting No." So, what about Mark Bennett's record is "questionable," and why did so many Republicans vote against his confirmation to the Ninth Circuit Court of Appeals?
Questions about Bennett's record were first raised during hearings in the Judiciary Committee. Sen. Ted Cruz (R., Texas) described the record of the former Republican attorney general of Hawaii as 'troubling.'

'He was an aggressive advocate, as attorney general [of Hawaii], for gay marriage. He was an aggressive advocate demonstrating hostility to the First Amendment and political speech,' Cruz said in a committee meeting on Thursday. 'Most significantly, he has been an aggressive advocate for undermining the Second Amendment.'
Remember the Heller case, when the Supreme Court affirmed the "individual right" aspect of the Second Amendment? Well, Mark Bennett opposed it.
Cruz said he was particularly concerned by Bennett's involvement with an amicus brief in the Heller case arguing that the Second Amendment was only intended to protect state militias from federal interference and should not apply to state laws.
Bennett claimed that he will abide by all Supreme Court decisions.
During his hearing, Bennett told the committee that he would abide by all Supreme Court precedents.

'If I am fortunate enough to be confirmed on the Ninth Circuit Court of Appeals, the decision of the Supreme Court in Citizens United and all other cases dealing with the First Amendment, an obviously important right in our Constitution, would be binding precedent that I absolutely commit to follow,' Bennett said. 'The Supreme Court's decisions in Heller and McDonald are absolutely binding on the circuit courts of appeal and, if I were fortunate enough to be confirmed, I would absolutely apply and uphold them as with all other precedent of the Supreme Court.'
Most Republicans didn't buy it, but many did — and every Democrat voted to confirm this Trump appointment.
In a vote of 72 to 27, the Senate confirmed Bennett. Twenty-three Republicans voted for Bennett while 27 voted against him. All 49 Democrats in the Senate voted for Bennett's nomination.
I feel I must change my earlier question to "why did so many Republicans vote for his confirmation?" He's certainly no representative of conservative values.
As for his involvement in the Heller case, some folks say he was only doing his job.
Some of the Republicans who voted for Bennett said they believed he was a qualified nominee and didn't judge him by actions he took on behalf of the state of Hawaii.

'Bennett was acting as a lawyer representing his client,' Conn Carroll, a spokesman for Republican senator Mike Lee of Utah, told the Free Beacon after Bennett's nomination passed through committee. 'We always say you can't necessarily draw conclusions about a lawyer's views from his or her advocacy, and we mean it.'
GOA is certainly not convinced, having posted this about him on July 3, 2018:
Bennett opposed the Heller Court's finding that the Second Amendment is an individual right. He also opposed GOA's right to participate in the political process, which was recognized in the Citizens United case.

~~~~~

Donald Trump and the senate GOP owe us an obligation to ensure that their judicial picks unreservedly support the right to keep and bear arms.

Mark Bennett is NOT such a pick.
I guess we will just have to wait and see what comes of this questionable appointment. Color me skeptical.