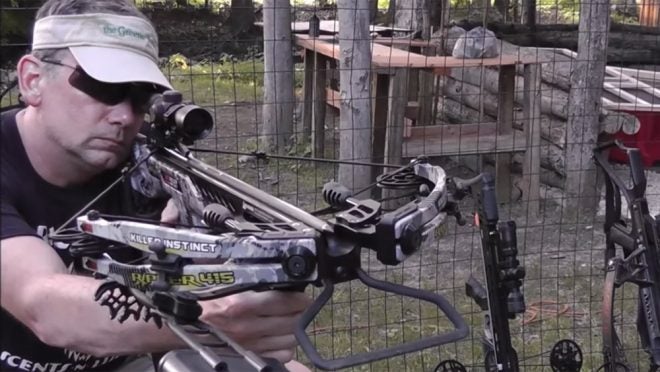 If you are looking for an affordable way to extend your hunting season, picking up a crossbow is a great place to start. We had a chance, through our sister site CrossbowNation.com, to review the powerful and affordable Killer Instinct Ripper 415.
Killer Instinct lists the specs of the Ripper 415 as follows:
SPEED – 415 Feet Per Second
TRIGGER – 3.5-LB
WIDTH – 14.25″ Cocked/17.75″ Uncocked
LENGTH – 35″-36.5″
WEIGHT – 6.9-LB
DRAW WT – 200-LB
POWER STROKE – 15″
In our testing, we found the trigger pull to be 5.25 pounds. That is 1.75 pounds more than what the specs claim and a bit too stiff for our taste, but the trigger breaks very cleanly and there is no noticeable creep. As for speed, we ran the Killer Instinct Ripper 415 through the chronograph and saw speeds of about 406 feet per second using a 386-grain bolt, which is fairly close to advertised numbers. We measured noise at the shot at 86.5 dBA and noticed some vibration at the shot.

Built around an aluminum rail, the Ripper 415 offers 1.5 inches of butt stock adjustment and the fore grip offers some adjustability as well, so finding the perfect fit for you is pretty simple.
Shop for Killer Instinct Crossbows here
The 4×32 scope comes with the Pro Package and has five brightness setting in red and blue. One we had with the scope is the aim points in the scope are not spot on in 10-yard increments, so you may want to mark down your yardages and tape them onto the scope or somewhere that is readily visible.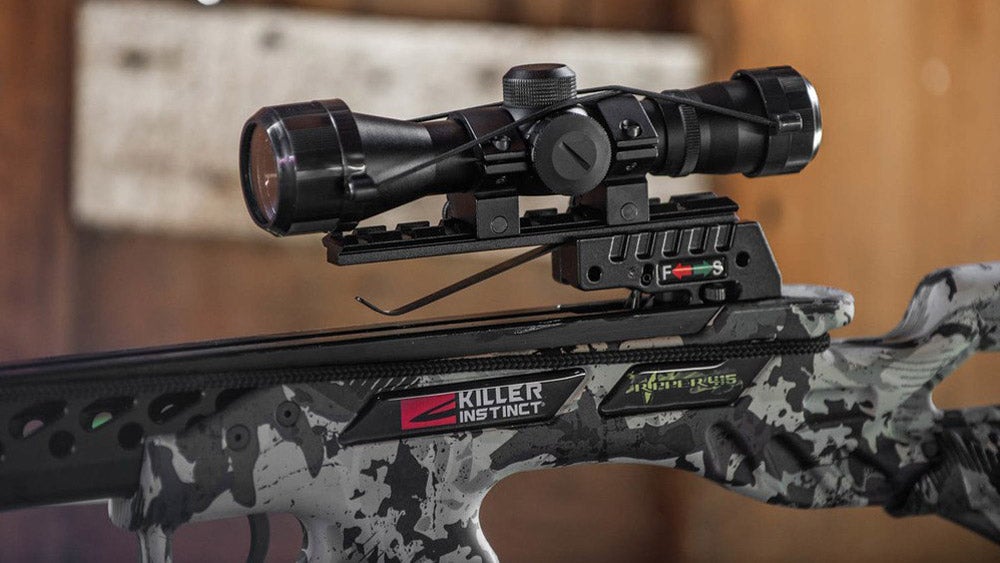 Also included in the Pro Package are three Killer Tech bolts, five-bolt quiver with tactical side mount, rope cocking aid, and rail lube. Other features include anti-dry fire, ambidextrous auto safety, and a soft touch finish.
Draw weight on the Killer Instinct Ripper 415 is 200 pounds. Killer Instinct offers a crank cocking device as an accessory for less than $70 if the 200-pound pull is too much for you.
Buy a Killer Instinct Connekt ICS-Integrated Cocking System